Two out of three, complete! Drivers and teams were much more settled into their positions today, and the morning session was particularly chill. 
But there were still some moments of madness; here is what caught our eye and got you all talking during day two of testing in Bahrain.
IT'S LIGHTS OUT, AND AWAY WE… OH.
Did we get a little bit too hyped about a race start procedure? Yes. Do we regret it? Kind of.
After the drivers had lined up on the grid, we were expecting a classic Crofty 'lights out'. Instead, we had a David Croft impression from Antony Davidson, not quite the same, but we'll take it.
"F1, the pinnacle of motorsport" 😂

— WTF1 (@wtf1official) February 24, 2023
The lights went out, and it was quickly revealed that some drivers had done their late-night reading and others hadn't. Although to us it initially looked like Lando Norris was just trying to cause an accident whilst Carlos Sainz had to brake hard after attempting a launch, Lando was actually in the right.
They were supposed to go one by one. It was chaos.
ZHOU GOES FASTEST!
I know, I know. We can't look into timings, it means nothing. But much like Alonso's fast lap yesterday, it's still exciting to see!
Zhou topped Max Verstappen's time by 0.040s, equipped with the soft compound tyre as he zoomed around the circuit, doing a 1:31.610. Not bad for his last time in the car until the Bahrain Grand Prix. Although his session then ended early when his car refused to enter first gear at the end of the pit lane with ten minutes left.
Zhou Guanyu wraps up day two of pre-season testing being the fastest on track with a time of 1:31.610!

The final day of testing is tomorrow after which we head onto the #BahrainGP#F1 #F1Testing 🇧🇭 pic.twitter.com/PimlcDcyb8

— Bahrain Int. Circuit (@BAH_Int_Circuit) February 24, 2023
SPARKLY VEGAS JACKETS
Okay, this was obviously just a shameless plug for the Las Vegas Grand Prix, but at this point, we must embrace that it's happening. And if that means getting on board with some sparkly sequin jackets, I'm here for it.
Whilst it started with just Crofty and Ant in the commentary box, the sparkly fever soon spread into the paddock, with Guenther Steiner giving us a catwalk out of Haas hospitality and straight into an interview with Laura Winter.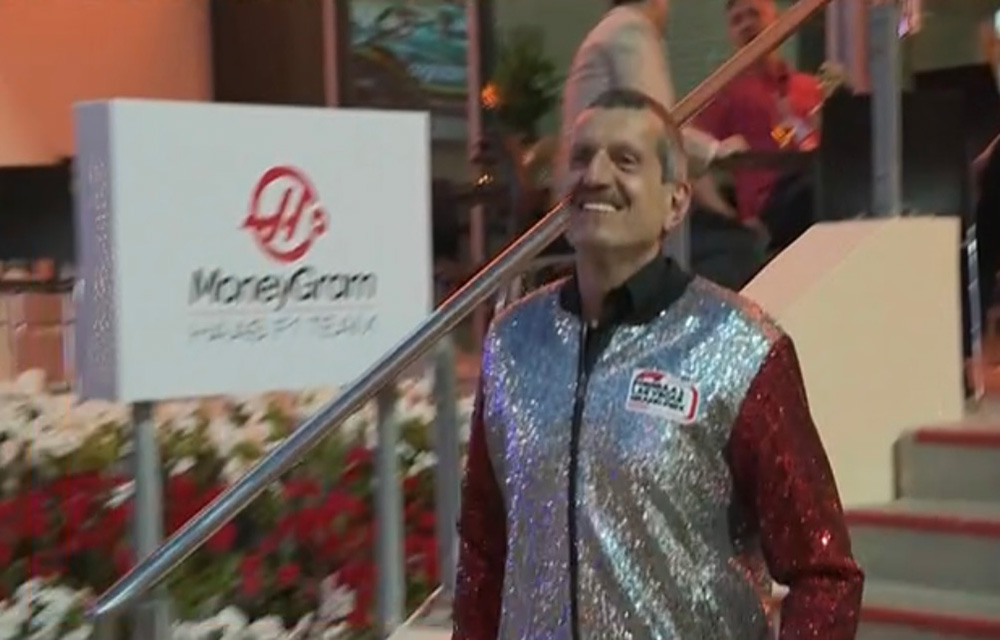 TROUBLE AT MERCEDES?
It was all calm until George Russell, in his Mercedes, disturbed the peace with a red flag. His running in the W14 quite literally came to a halt after a hydraulic failure struck his car. He got into trouble around Turn 4 and managed to crawl to Turn 10 before parking up and hopping out.
That was the end of the team's running for the day. Ooft.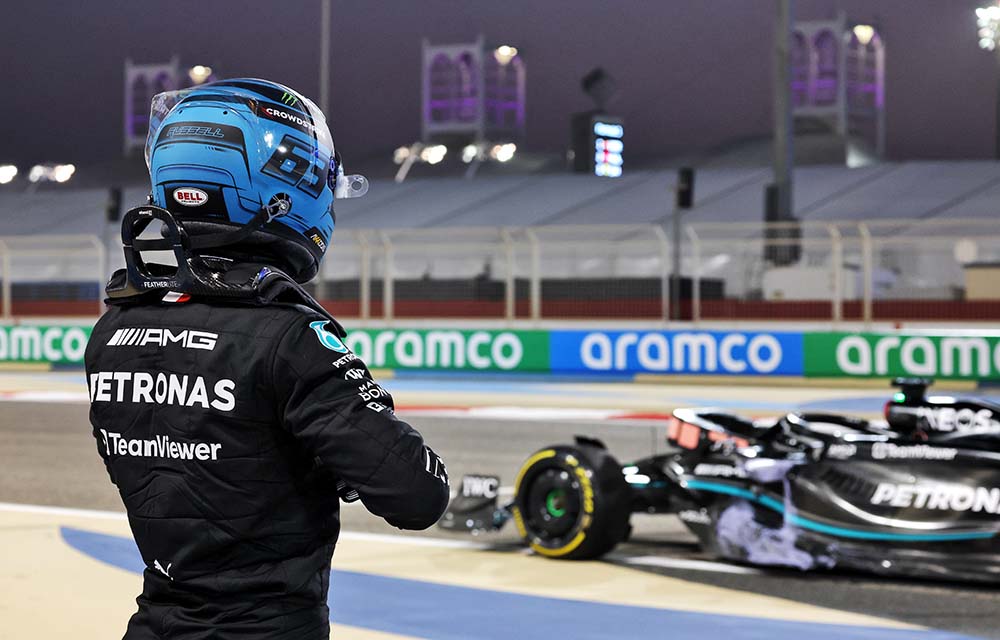 It was much calmer today, but what was your favourite moment of Day 2?