299 F1 Grand Prix is already pretty damn impressive. But Toto Wolff doesn't want to let Hamilton go just yet…
The Brit's latest contract is set to expire next year and, at the ripe old age of 37, retirement and a fashion career were what most of us probably expected next.
However, a conversation with Toto Wolff revealed the German wants to keep Hamilton in an F1 car until he's almost 50!
Speaking to media, Wolff joked: "We talked a few weeks ago about how long our partnership can go, and the number that was discussed was five to 10 years, so I think we can go to 400."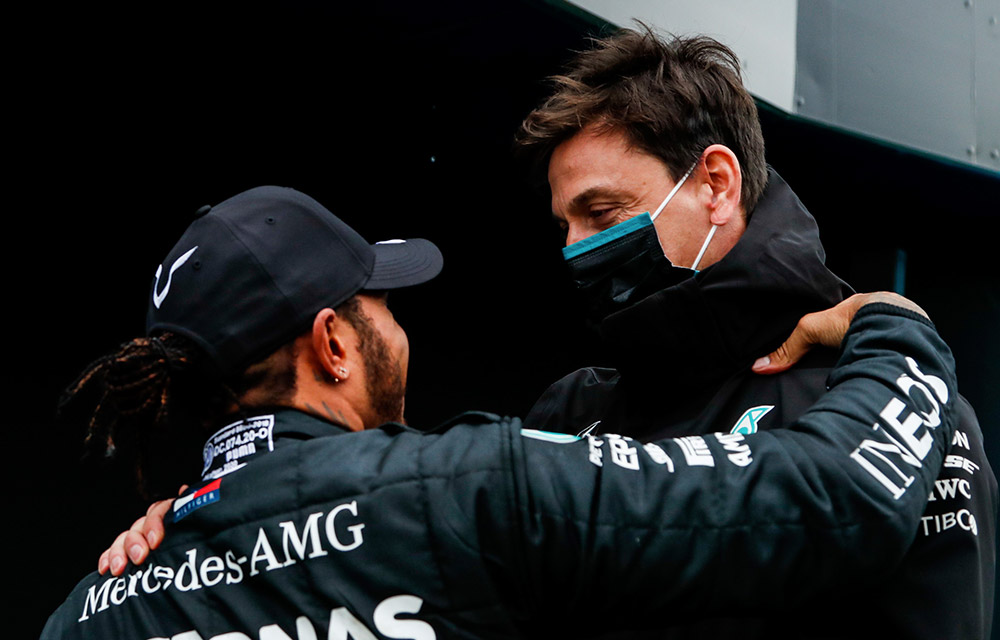 Most Grand Prix starts is pretty much the only record Hamilton doesn't hold, with Kimi Raikkonen topping the list with 349.
Weirdly, no driver has won a race after completing their 300th Grand Prix, but if Hamilton went all the way to 400, he could still be racing in 2032 – surely he would win at least one in that span.
With a laugh, Wolff added: "You know, someone once said 'you've just got to win the eighth… why not 10?'
"Says he who is a second off the pace. We're on the right track!"
If Hamilton did stick around, how many titles could he win by 2032?