Lewis Hamilton was mega in qualifying for the Turkish GP, but because he's got a penalty for taking new engine parts, he's not actually credited with achieving pole position even though he was fastest in qualifying. 
This has only technically happened six other times because of the fun way F1 sorts out its statistics! Aside from Hamilton yesterday, here are the other times a driver got pole position but didn't actually get pole position!
KIMI RAIKKONEN – MONZA 2005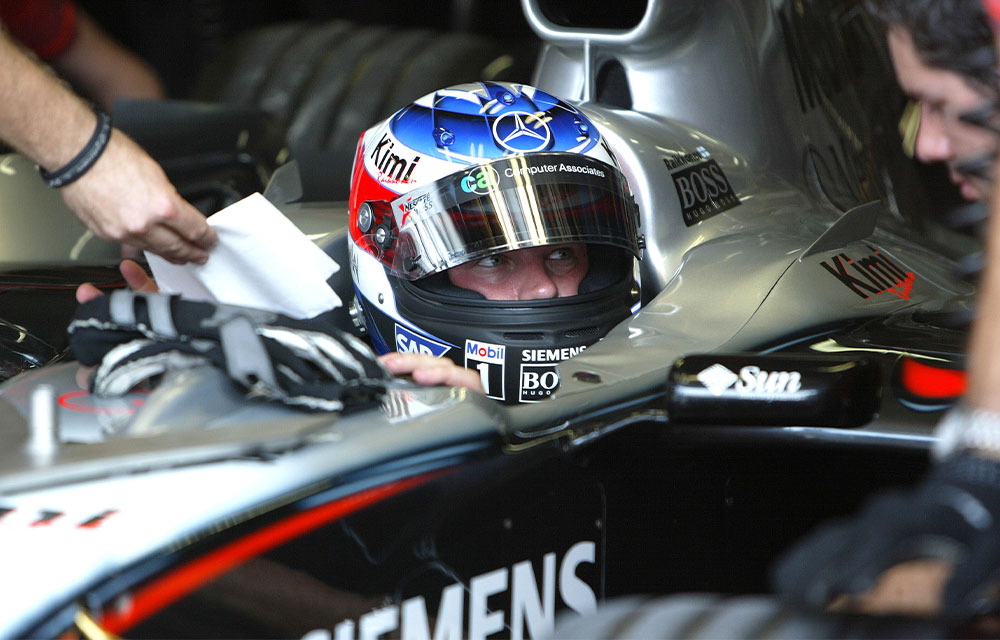 Kimi was coming towards the closing stages of a title fight with Renault's Fernando Alonso. At Monza, his McLaren Mercedes was comfortably the fastest car, so he needed to win. Unfortunately, a valve issue in practice on Saturday meant he had to take an unplanned engine penalty.
He did the job in qualifying and went the fastest, meaning he started 11th, the best place possible. His teammate, Juan Pablo Montoya, got pole position. Kimi was in contention for the win in the race, but a puncture dropped him back behind Fernando, effectively putting him out of the title fight.
This was the first time that a driver lost a pole position because of a penalty.
FERNANDO ALONSO – HUNGARY 2007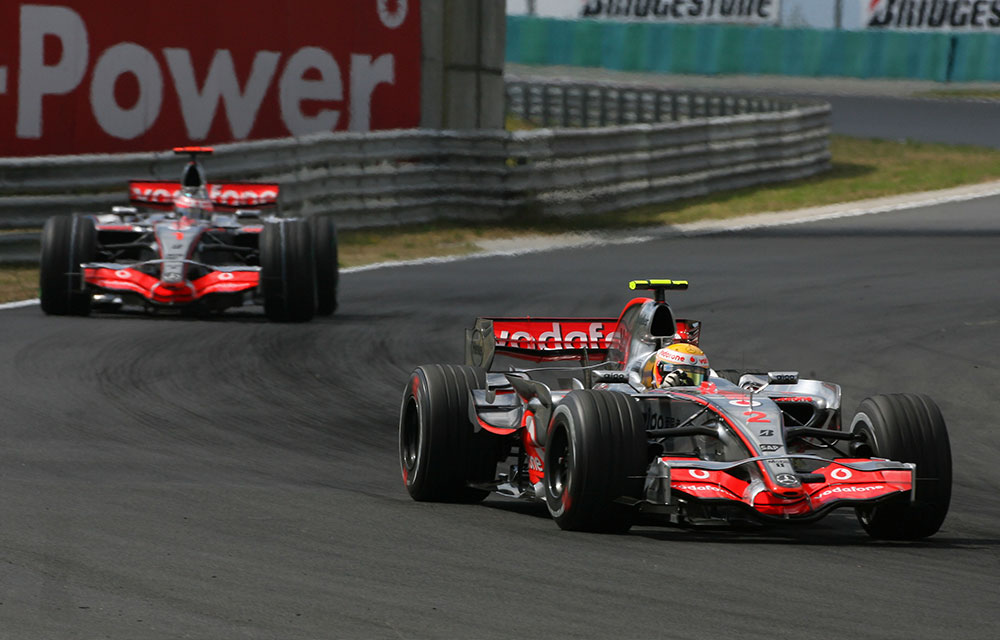 The second time it happened was a touch more controversial.
Fernando Alonso wasn't coping well with his new teammate, a certain rookie Lewis Hamilton, who had stunned F1 and was now leading the drivers' championship. Fernando believed Lewis was getting preferential treatment and wasn't too happy about it.
The fight between them was fierce, and in quali, Lewis blocked Fernando on one of the first runs in Q3. So to get his own back, Fernando simply parked in front of Lewis in the pits when they were getting fresh tyres for their final runs. The mechanics told Fernando to go, but he sat stationary for ten seconds, enough time to stop Lewis from getting a final lap. Fernando went fastest!
Afterwards, though, he got a five-place grid drop for impeding a competitor. Lewis was then the official pole-sitter, and he won the race.
LEWIS HAMILTON – SPAIN 2012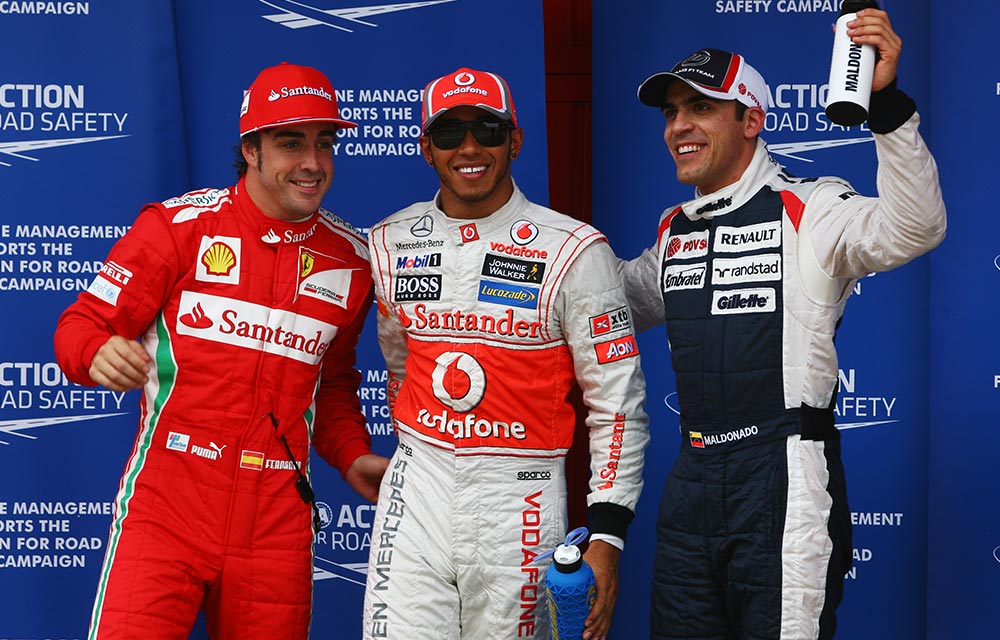 If you're a Sebastian Vettel fan, you might want to skip this one because it includes fuel-related disappointment 😞
Barcelona 2012 is usually remembered for being the Pastor Maldonado masterclass. But that insane story was only allowed to happen because of a slip up by Hamilton and McLaren.
Lewis was unbelievable in qualifying for that race. He was fastest in Q3 by over half a second! But on his way back to the pits, he had to pull over because he was going to run out of fuel. The FIA disqualified him for breaking the refuelling rules, and he had to start in 24th. 
Maldonado then got pole position and won the race!
MICHAEL SCHUMACHER – MONACO 2012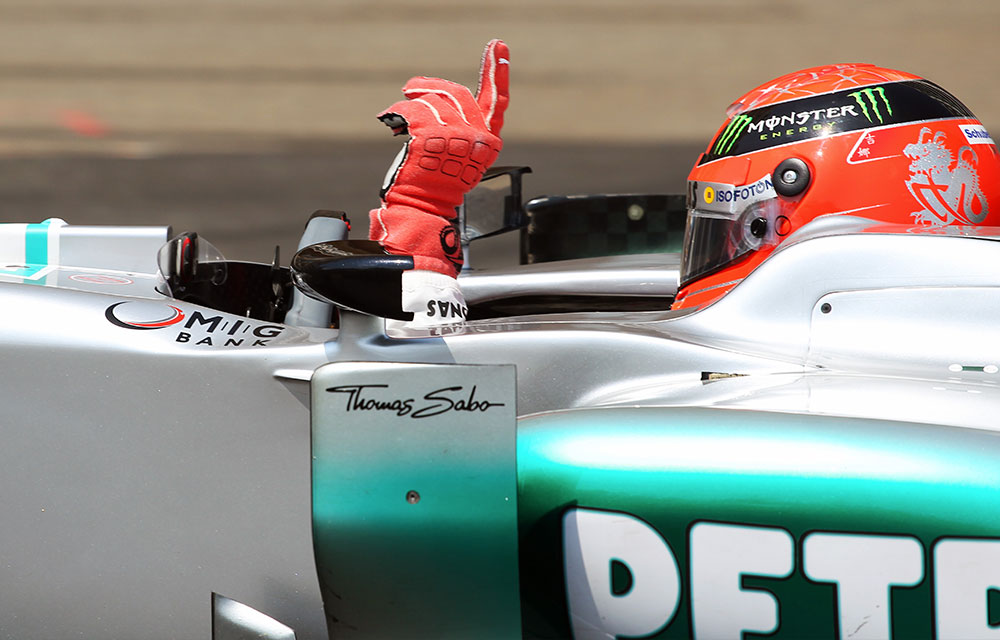 Ok, this is the sad one. 
We all know Michael Schumacher's comeback with Mercedes wasn't exactly the same Michael of his 'first' career, but he did show glimpses. None more so than that mega qualifying in Monaco in 2012.
Michael pulled out a stunning lap to achieve first place in qualifying for the first time since the 2006 French GP. However, he had a five-place penalty from the race before because of a crash with Bruno Senna. He did deserve the penalty, but it does give us one of modern F1's greatest "what if" questions.
Eventually, Mark Webber won the race from his inherited pole position.
MAX VERSTAPPEN – MEXICO 2019
Mexico has always been a happy hunting ground for Red Bull because of the high altitude, which aids their high downforce setup. After clear wins in 2017 and 2018 for Max, he was the favourite to dominate again in 2019.
But after deliberately not slowing down for double waved yellows because of a crash for Valtteri Bottas during the final Q3 runs, he shot himself in the foot. He even admitted to deliberately ignoring them in the press conference afterwards. Oops. He was dropped back to fourth, with Charles Leclerc getting pole position. 
Max eventually finished the race in sixth after getting a puncture early on.
VALTTERI BOTTAS – MONZA 2021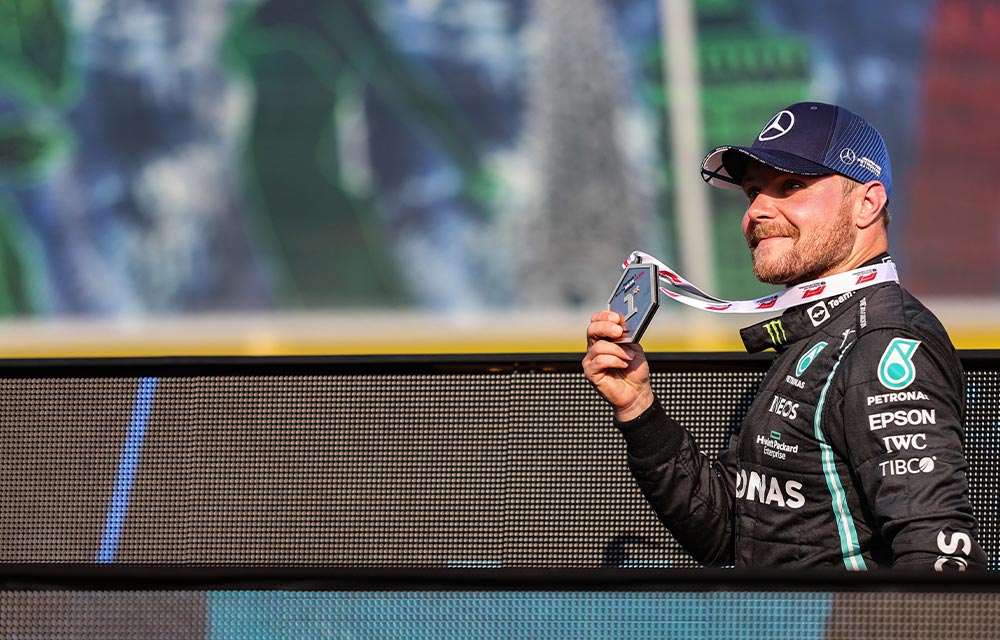 Valtteri managed to get pole position twice at this race, but also never actually got it. He even got a medal for not getting pole position, which is an achievement in itself!
Yes, that's right, this was the sprint weekend where Bottas dominated knockout qualifying, the actual sprint race and then was sent to the back of the grid because of a new power unit. Officially, Max Verstappen got pole position because he came second in the sprint race and was third in qualifying. 
Valtteri had immense pace that weekend and eventually made it back up to third in the race with only a little bit of help from Lewis and Max crashing!