Obviously the main reason Daniel Ricciardo was so happy after winning in Monza is because he's won his bet with Zak Brown! Danny Ric now gets to drive a NASCAR from Zak's unbelievable collection. 
Daniel is infamous for his bets in F1, we're still waiting on that tattoo for his old Renault boss Cyril Abiteboul! When he moved to McLaren, Zak Brown was practically desperate to have his own deal with Daniel. 
Before the season began, in Bahrain, Zak presented Daniel with a model of Dale Earnhardt's 1984 Chevrolet Monte Carlo which he raced in the series. 
Daniel races with No. 3 as a tribute to Earnhardt who was one of his racing heroes growing up. Hopefully soon we get to see Danny Ric unleash himself around an oval in a proper stock car! 
Remember our podium bet, @DanielRicciardo? Just warming it up for you. 🏁 #DR3 #3forever @DaleJr pic.twitter.com/nFILfKCKRD

— Zak Brown (@ZBrownCEO) September 11, 2021
While we wait for that, here's some other stories about F1 drivers having their own taste of NASCAR!
Fernando Alonso
The day after what was could have been his last F1 race, Alonso was straight back driving and he did a car swap with one of the best NASCAR drivers of all time, Jimmie Johnson. Jimmie is tied with Dale Earnhardt and Richard Petty for the most Cup titles of all time on seven, he's a bit of a big deal!
Contrary to popular belief, stock cars can turn right and Fernando took Jimmie's Chevrolet for a spin around the Bahrain track whilst Jimmie had a go in the 2013 McLaren F1 car. They both absolutely loved the chance to try something different.
Juan Pablo Montoya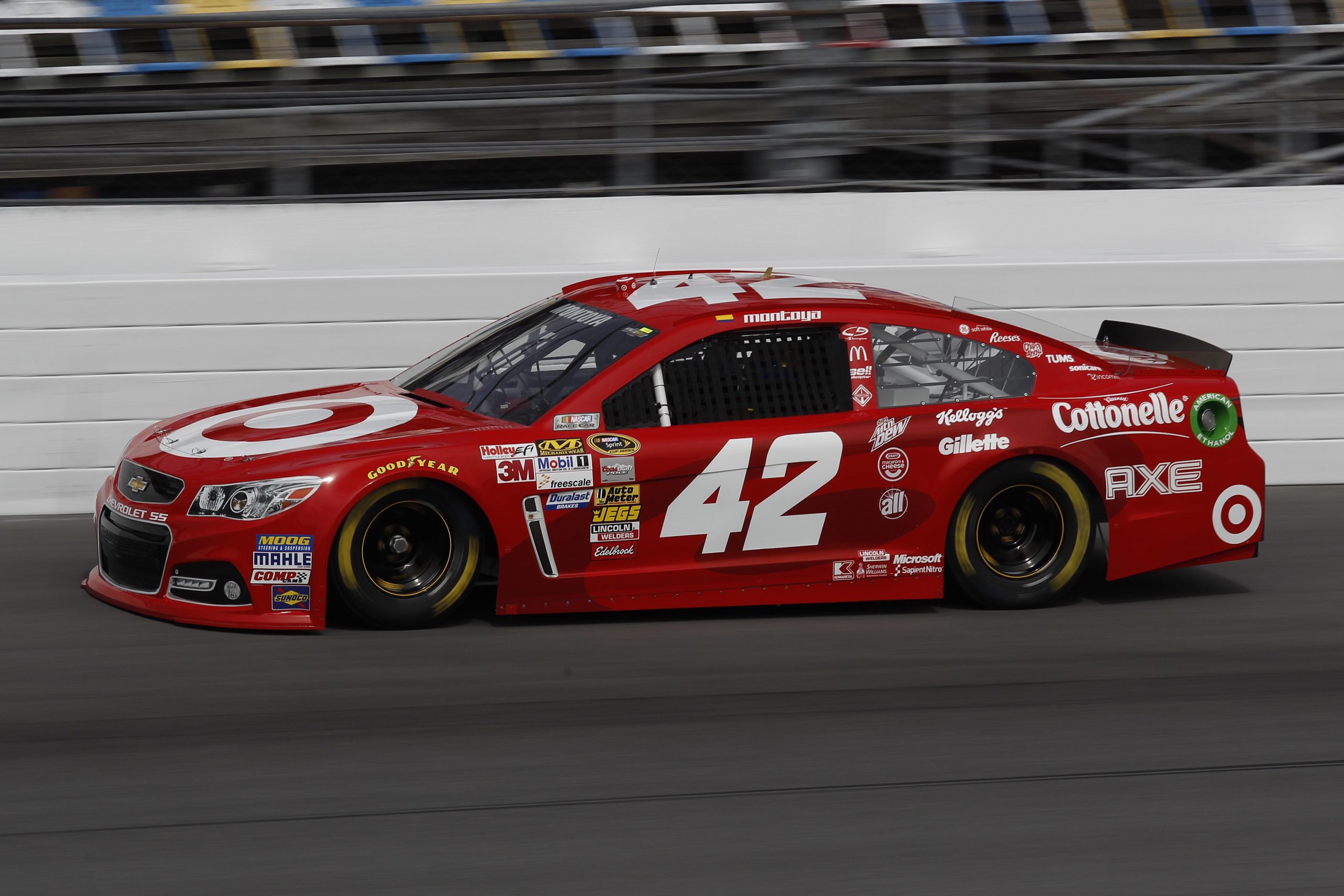 One driver who left F1 and made a full time switch to NASCAR was Juan Pablo Montoya. Honestly, there isn't a car out there that Montoya can't win with. He won in F1, he's won the Indy 500 and he's got three wins across NASCAR Cup and Xfinity. He always wanted to race in NASCAR and didn't renew his contract with McLaren for after 2006 so he could leave F1 to do so. At that point, McLaren kicked him out mid-season and he went to America earlier than he expected and has stayed there ever since.
He raced in NASCAR full time from the end of 2006 until 2014 before he went back to Indycar.
Lewis Hamilton 
Back in his McLaren days, Lewis Hamilton got to have a run around a soaking Watkins Glen circuit in NASCAR legend Tony Stewart's Chevy. He said he felt like a kid again and would not stop smiling! Lewis did a few balls out laps in the stock car whilst Tony had a go in the 2008 championship winning McLaren. 
Lewis loved it so much when he was told to pit he pretended he didn't hear and just carried on! He definitely won over the team too, Tony said: "I just want first dibs on trying to hire him."
Kimi Raikkonen
Kimi was actually paid not to race F1 in 2010 so that Ferrari could sign Fernando Alonso. So Kimi went on a bit of a gap year, travelling round the world having a go at whatever took his fancy. He tried his hand at rallying in 2010 and then the year after he entered NASCAR. He finished 15th in his first race but had bad luck in his later drives and didn't stay in the US for long. He returned to rallying and then came back to F1 in 2012. 
Jacques Villeneuve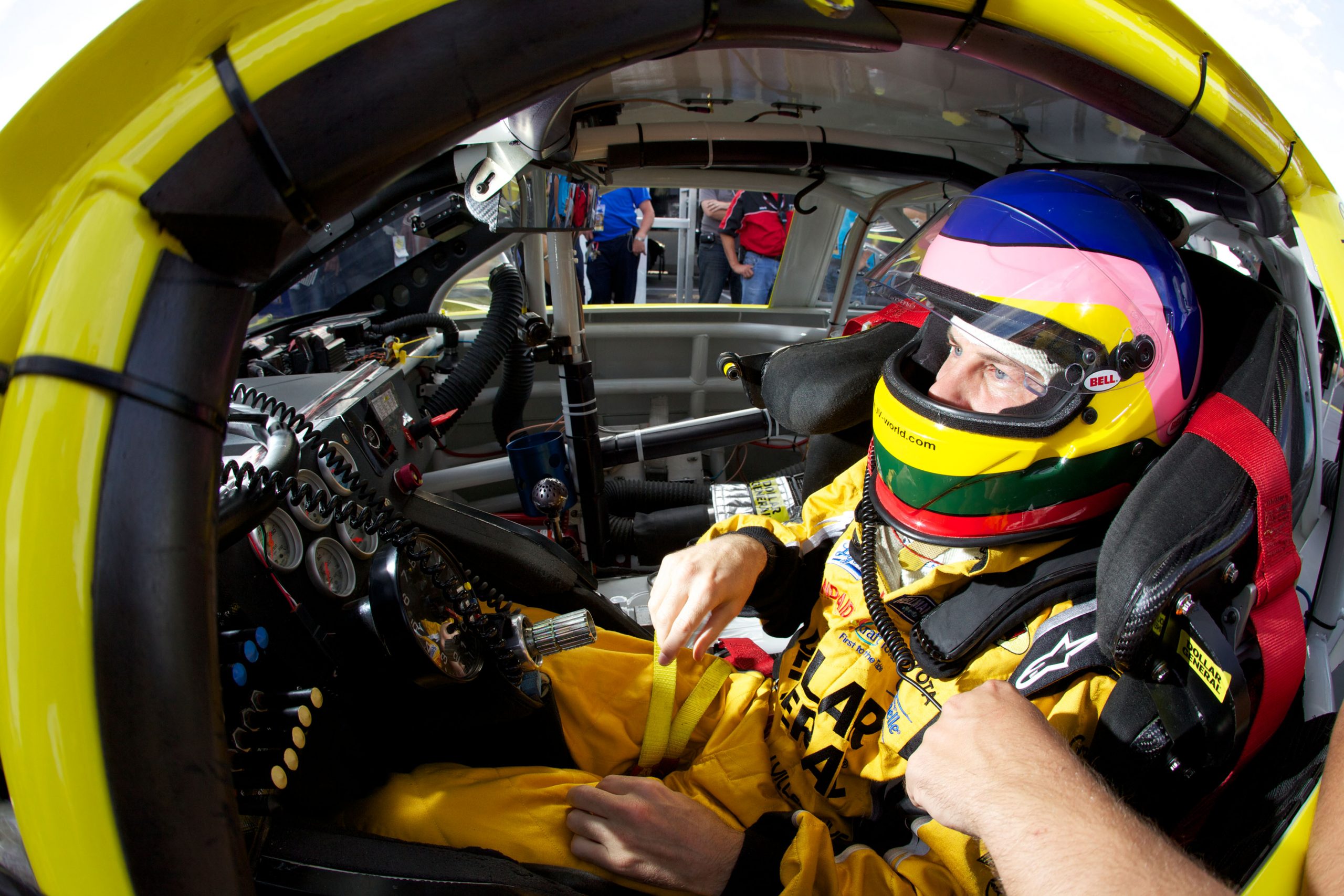 Jacques is another driver who has jumped around from series to series. Since he left F1 he's basically done everything, be it the Indy 500 or a Swedish GT race, Jacques has raced in it. When he was sacked way through the year by BMW Sauber in 2006, like Montoya, his F1 career was done and he sounded out some opportunities in NASCAR. Since then he's sporadically raced in six different NASCAR run series and is still racing in the Whelen series this year which races at tracks across Europe! He hasn't had much success but he's still doing what he loves!
Kevin Magnussen and Romain Grosjean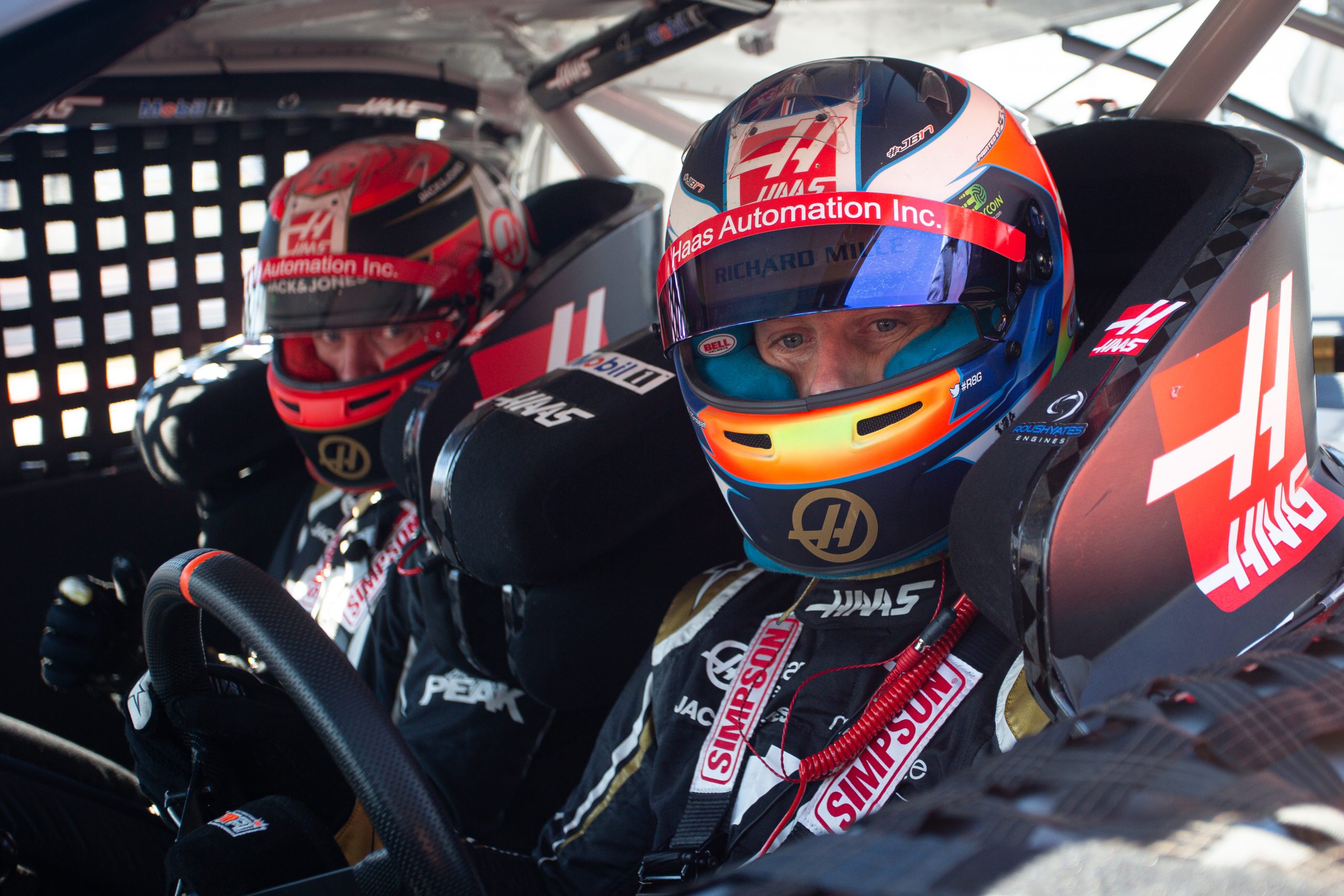 The Haas team has raced in NASCAR series for decades so it was only right that Kevin and Romain had a go themselves when they drove for the team. At the 2019 US Grand Prix, they were taken round the track by Tony Stewart and then drove each other  and absolutely terrified themselves but both genuinely loved it.
1 @KevinMagnussen, 1 @RGrosjean & 1 @StewartHaasRcng NASCAR!

This is just as fun as it sounds 🍿👇

— Haas F1 Team (@HaasF1Team) November 2, 2019
Now they're both out in the States full time, Romain in Indycar and K-Mag in IMSA, so maybe they'll give NASCAR a proper go at some point?