CARS ON TRACK, WE REPEAT, CARS ON TRACK 🚨The first day of Formula 1 pre-season testing is complete. We've seen plenty of action on and off the track, and seeing all the 2023 cars has definitely got us excited for the season to kick off properly. 
Here are some of the crazy moments that were both puzzling and entertaining during day one of testing.
INSPECTOR SEB'S LEGACY LIVES ON 
It's so good to see Sebastian Vettel teach both Lewis Hamilton and Valtteri Bottas his old inspector ways before he left at the end of last season. Whilst the cars were lined up on the grid, assuming for media purposes (you know, the v-shape photo we get of all the drivers and their cars 😅), Lewis and Valtteri got up close and personal with the new RB19.
Hands behind your back, definitely no touching! Aaaaand stretch your neck…
Hamilton and Bottas have a quick inspection of the Red Bull Racing RB19 👀🕵 pic.twitter.com/WdkfRoYZoY

— Sky Sports F1 (@SkySportsF1) February 23, 2023
ALONSO – THIRD CHAMPIONSHIP CONFIRMED?!
Okay, we may be getting ahead of ourselves. And of course, you cannot look into laptimes too closely at pre-season testing, they ultimately mean nothing…
BUT LOOK AT THE PACE 😮‍💨 Despite starting an hour late due to some floor damage, Fernando set a blistering lap just 0.029 seconds behind Max Verstappen's chart-topping Red Bull. All part of El Plan.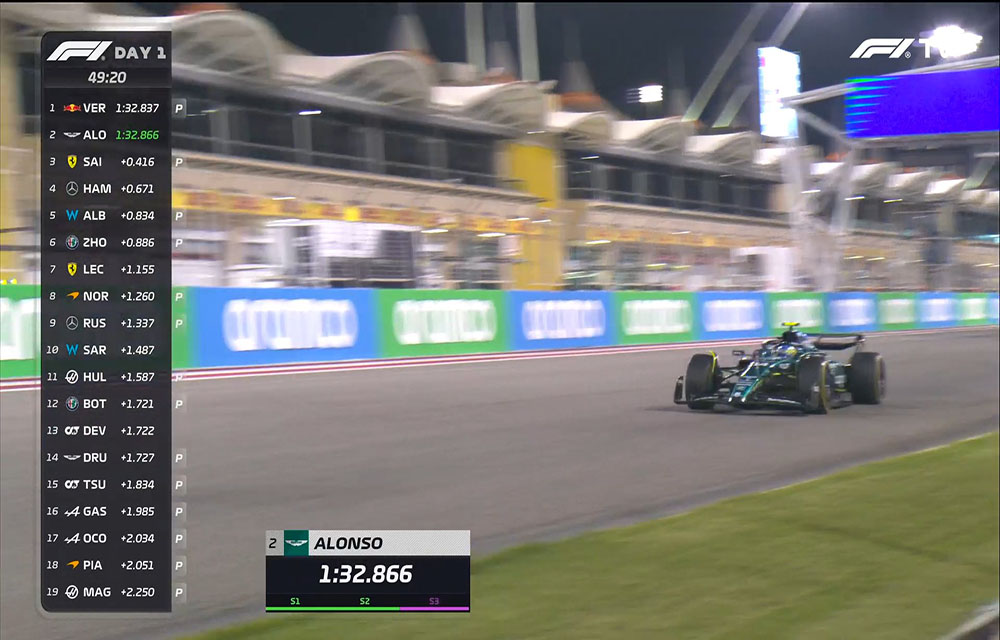 TEENY TINY PIT WALL
Yep. Haas has revealed a new tiny pitwall, suitable only for up to three people. It looks pretty cute, actually.
According to Sky Sports F1, this is to lower transportation costs – by $250,000 to be precise. Honestly, there are days when you think you've seen it all, and then something else appears that reminds you why you fell in love with this sport.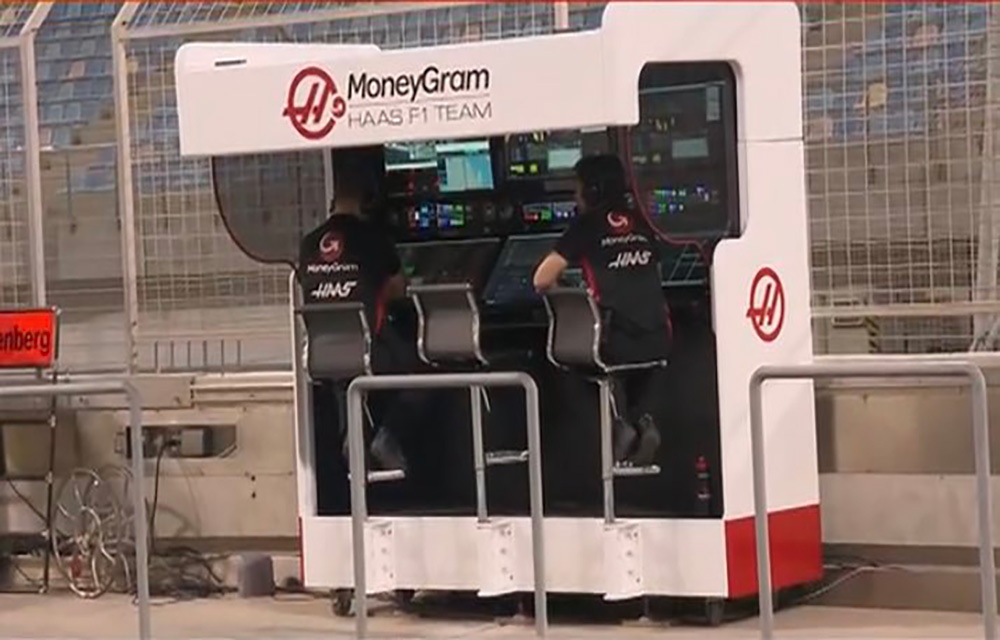 RED FLAG AFTER NINE MINUTES
Well, it certainly didn't take long, did it? Unfortunately for Felipe Drugovich, it stopped his first testing outing in the AMR23. He stopped on track due to an electronics issue, which in turn, caused a red flag.
When the session resumed, Aston resolved the issue and sent Felipe back out for some quick laps 🙌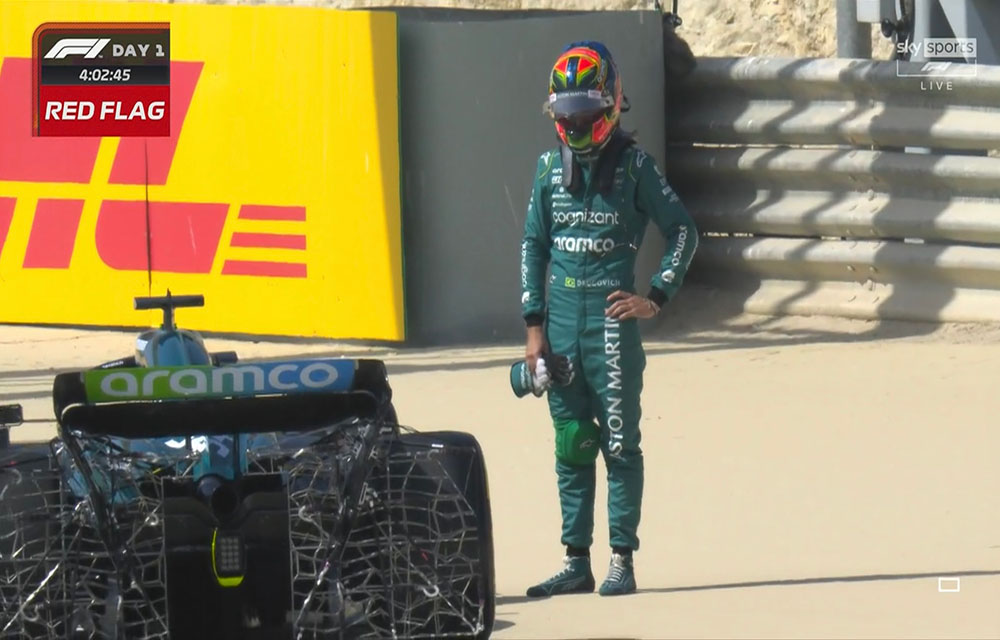 RED BULL'S DRAMATIC SIDEPODS
2022, is that you? We had this conversation last year too! After only using a show car to unveil the livery at their season launch and a blurry video from their shakedown at Silverstone, we were dying to see the actual Red Bull RB19.
Wheeled into the Sakhir pitlane ahead of testing, we were met with a rather dramatic undercut tunnel on the sidepods – most certainly the biggest on the grid.
We've got our first ACTUAL look at the Red Bull RB19 out in the wild!

Initial thoughts? 💭

📸 @SMitchellF1
🖥️ https://t.co/zEeiqSAGp0 pic.twitter.com/3gCYQdYIUZ

— The Race (@wearetherace) February 23, 2023
NOT QUITE THE GULF LIVERY WE WANTED 
Fluro paint. We know it helps teams understand the surface flow of the car and where the airflow coming off of a certain component ends up travelling to, BUT it also gives the cars a fresh new look.
In this case, it made the Williams look a bit like the Gulf livery we were all hoping for at the season launch. Or, the 2019 McLaren. Either way, it looked funny.
not quite the gulf livery we were hoping for but we'll take it 😅 pic.twitter.com/MigenkefhQ

— WTF1 (@wtf1official) February 23, 2023
MCLAREN'S SHAKY START
If Lando's face in the photo at the top of this story isn't enough to convince you that he's regretting some of his life choices, then I don't know what to tell you. It definitely hasn't been the start McLaren was hoping for. An hour into Lando's stint, we thought 2022 had come back to haunt us, and the brake issues had returned. No, it was a manufacturing fault instead.
Lando had languished near the bottom of timings for most of the afternoon, but with a trip to the garage and a large amount of gaffer tape around the wheel brow, he pulled off a lap that got him into the top eight.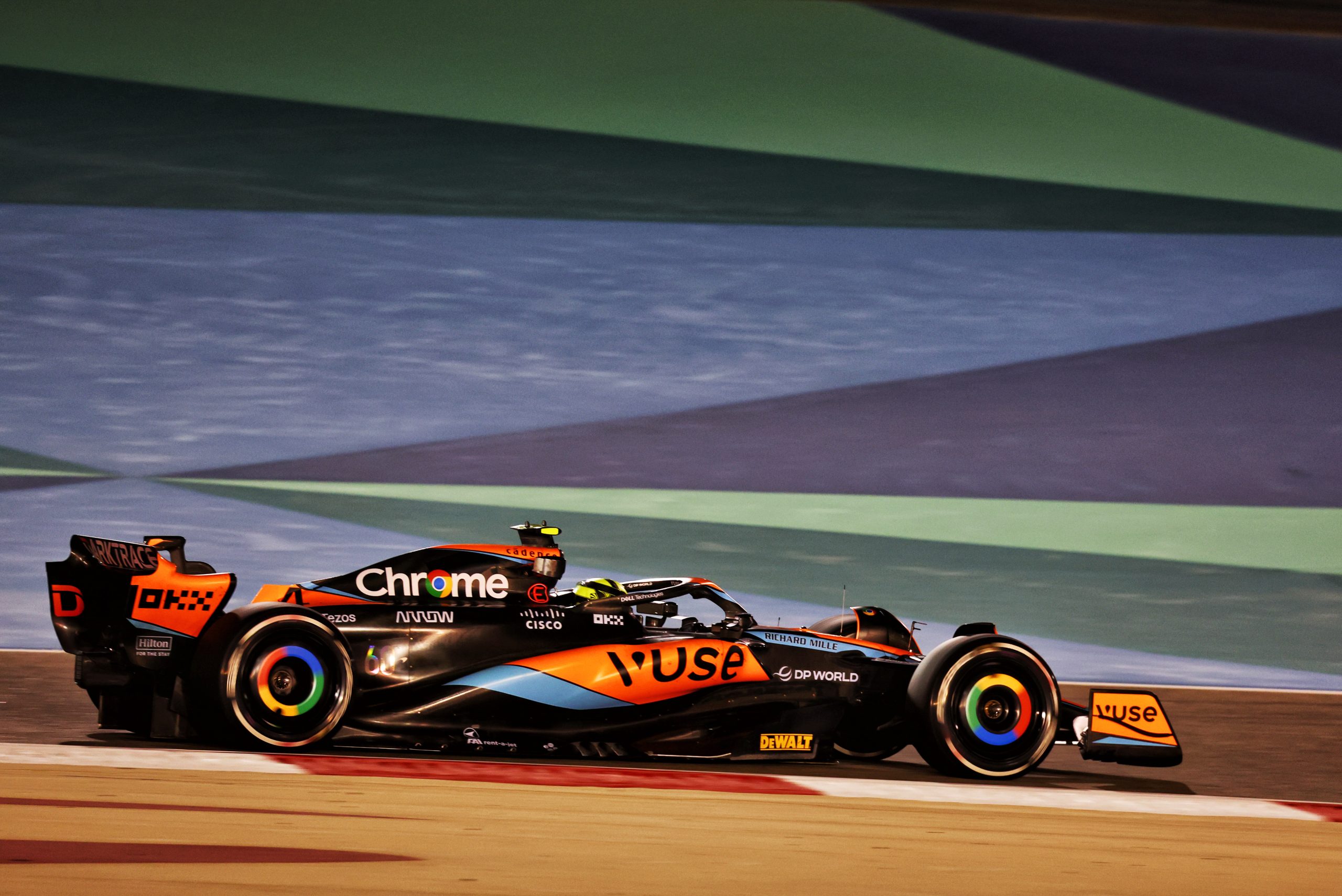 What was your favourite moment of the day? Let us know in the comments.