F1 in Miami has felt like a bit of a fever dream, we'll be honest. From fake harbours to a police escort to the podium, here are the strangest moments from this wild weekend in the US!
What's been your favourite so far?
THAT OPENING CEREMONY
The whole F1 grid, and their Team Principals, were dragged out onto the stage on Thursday evening to kickstart the weekend. It was certainly a rather unusual way to get the weekend going with a 'speed painter' and a DJ set from Kygo!
THE FAKE HARBOUR
Probably one of the biggest talking points of the weekend, and of course, it became a meme. Craig Slater from Sky Sports even took a dip!
No context F1 pic.twitter.com/o9FFWWb8Kh

— WTF1 (@wtf1official) May 3, 2022
MERMAIDS WATCHING THE RACE
We've seen F1's fanbase has gone from strength to strength over the past few years, but apparently, the championship now appeals to mermaids too. These two were spotted at a trackside pool over the weekend!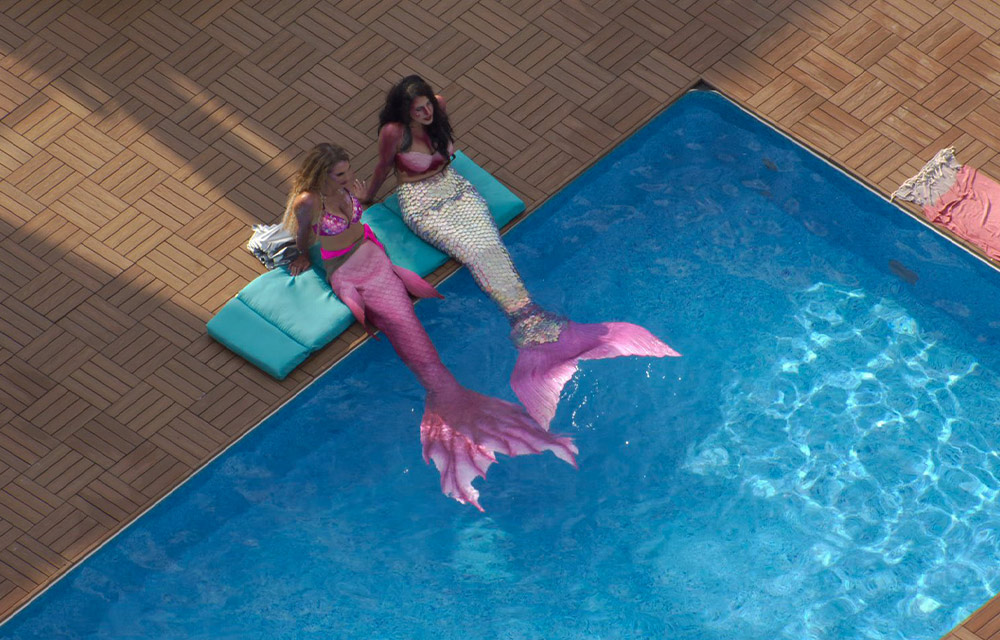 NEW LOOK FOR MCLAREN
Both Daniel Ricciardo and Lando Norris were seen parading around the paddock in blingy cropped team gear at the start of the weekend. The strange look was part of a comedy skit with James Corden, and even saw the late night TV host carrying Ricciardo around on his shoulder in the media pen!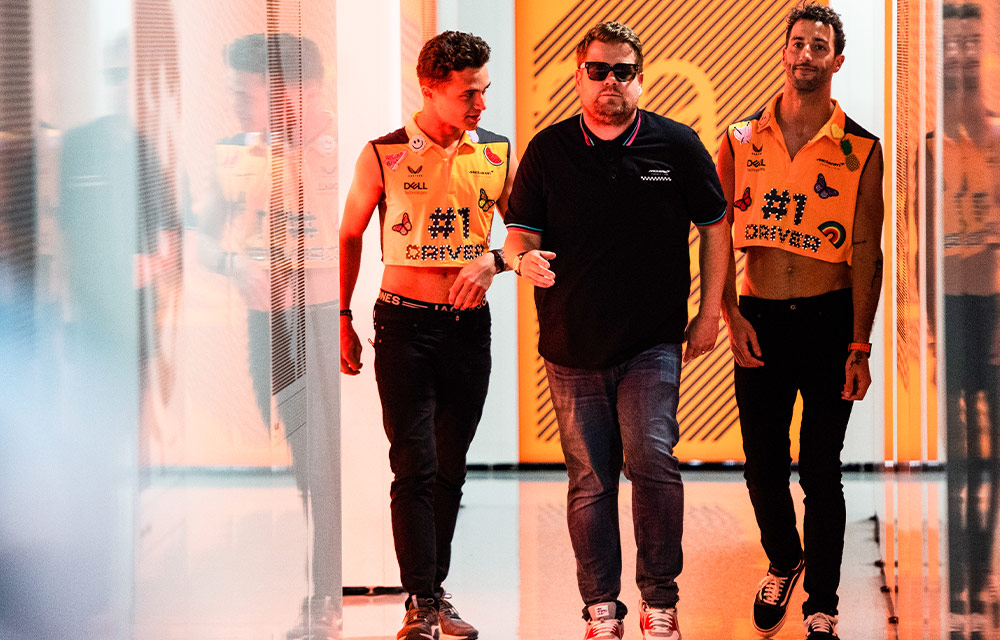 VETTEL IN HIS PANTS
As part of a cheeky protest against drivers' underwear, Sebastian Vettel started walking around the paddock and pit lane with a pair of briefs over his Aston Martin race suit. It was certainly a moment which us fans had to double take!
Seb wearing his underwear over his race suit in protest 😂😂😂💀 #MiamiGP #WTF1 pic.twitter.com/3jUf2z4EKB

— WTF1 (@wtf1official) May 6, 2022
HAMILTON TROLLING WITH HIS JEWELLERY
As well as concerns about underwear, the FIA also want to reinforce the rules which state jewellery can't be worn in the car. One individual who this would impact is Lewis Hamilton, who has previously stressed that he can't remove some of his piercings.
As a bit of fun, Lewis showed up to the press conference in three watches, eight rings, earrings and plenty of necklaces!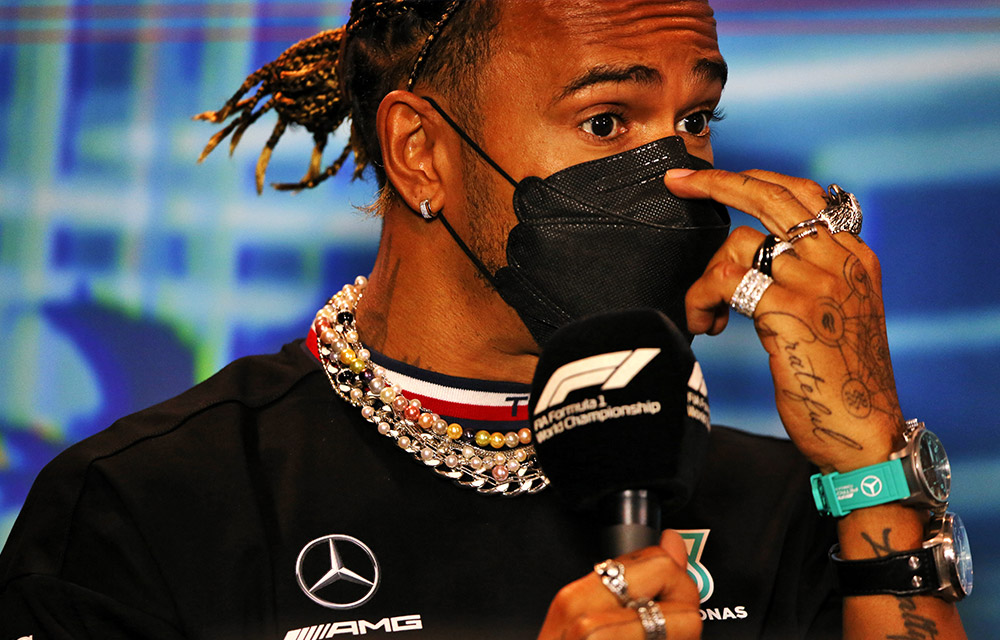 THE ICONIC GRID WALK
We knew this would be a challenging one for Martin Brundle, but his grid walk was just pure chaos. From interviewing people and getting them confused or just simply having no clue who they were, it was mental from start to finish – but we wouldn't want it any other way!
PIRELLI FOOTBALL HELMETS
We've had special cowboy hats, and now Pirelli have delivered us with crazy American football-inspired podium helmets. We bet they were sweaty after that exhausting race 🥵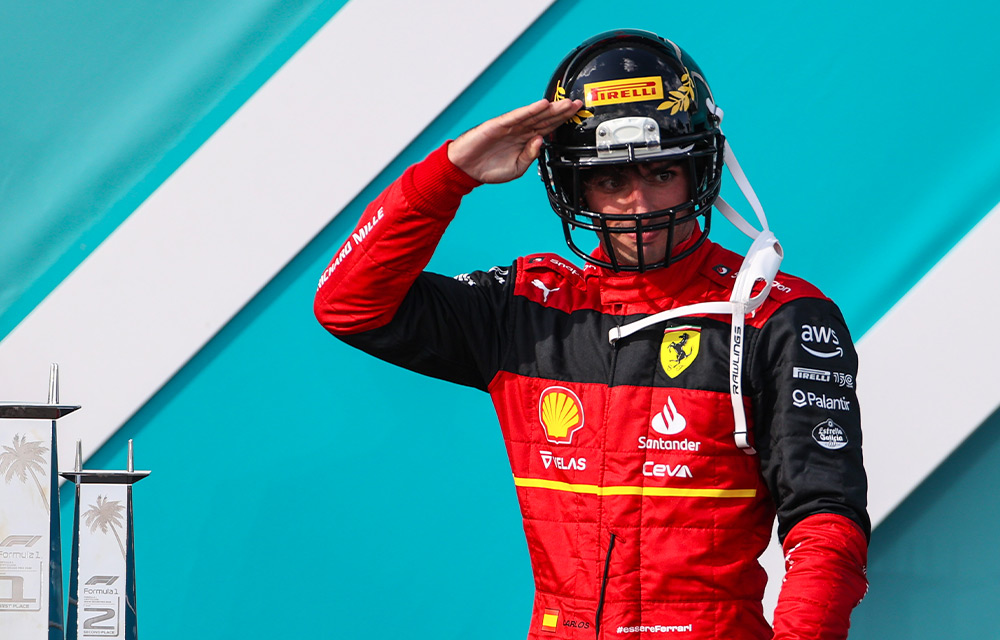 POLICE ESCORT TO THE PODIUM
To top things off, Verstappen found himself with a police escort to the podium too. Talk about arriving in style!
The #MiamiGP fever dream continues pic.twitter.com/P61dLeQRDD

— WTF1 (@wtf1official) May 8, 2022
Can you think of any other crazy moments from this weekend's race that we've missed? Let us know in the comments below!