Pre-season day one – complete! There's been plenty of action on and off the track as we finally got to check out all the 2022 cars. 
Here are some of the moments that baffled and entertained fans during day one of testing.
RED BULL'S SAVAGE SIDEPODS
Don't think we're going to be able to stop talking about them, but Red Bull have taken interpreting the regs to the next level and designed some extreme sidepods. Is it just us that thinks it looks like the RB18 has its very own water feature!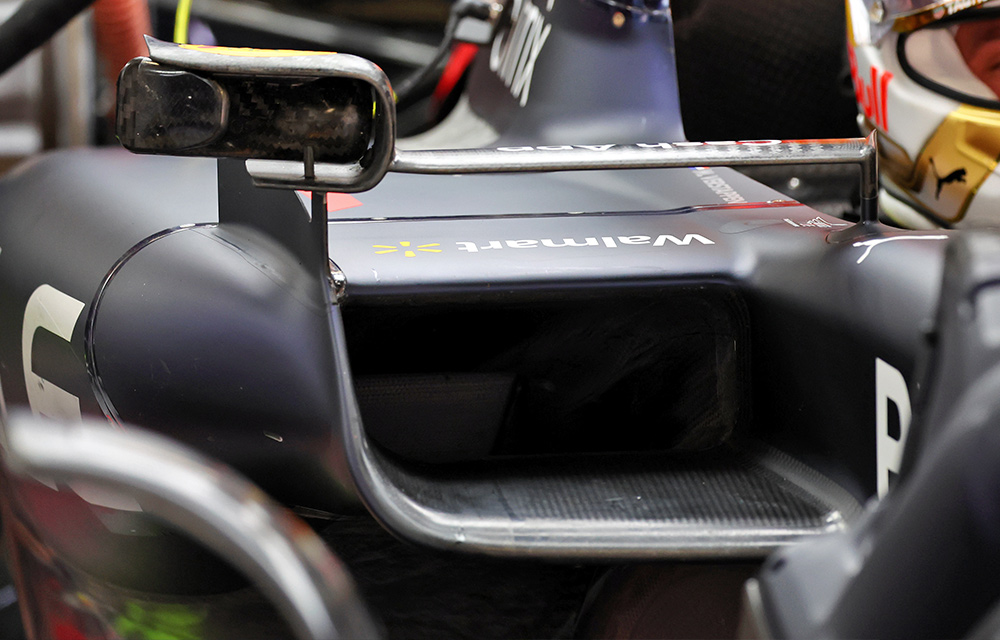 This is insane 🤯

📸: @XPBImages #F1Testing pic.twitter.com/cPCA9R4GJI

— WTF1 (@wtf1official) February 23, 2022
HAMILTON SPYING ON HIS RIVALS
Teams are already curious to see their rivals' designs, so before the cars even hit the track, not-so-secret agent Lewis Hamilton decided to take a stroll down the pit lane and have a peek outside a few garages.
No wonder he stopped down at Red Bull. Have you seen those sidepods? 👀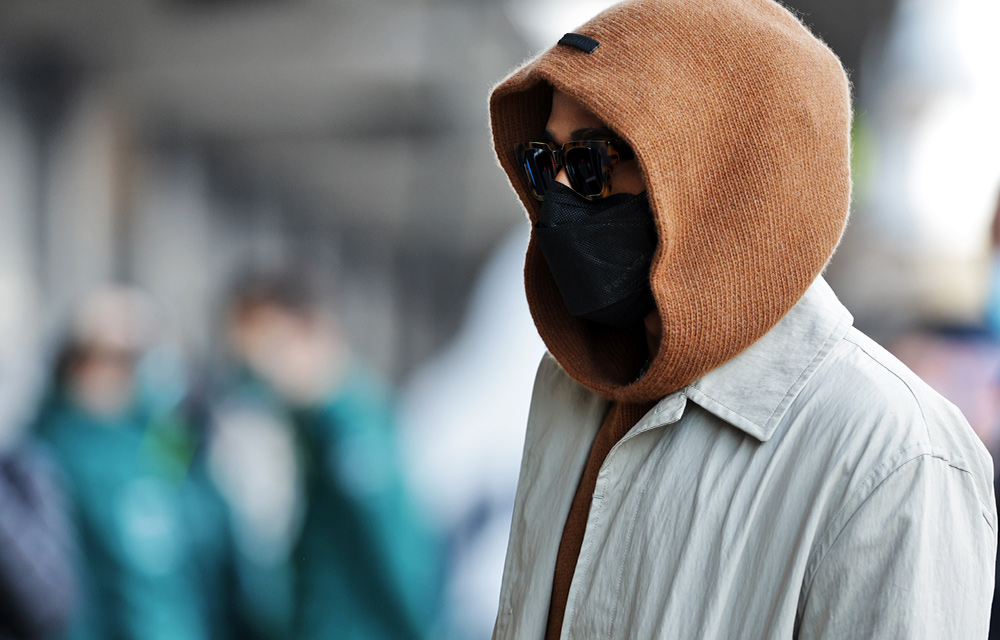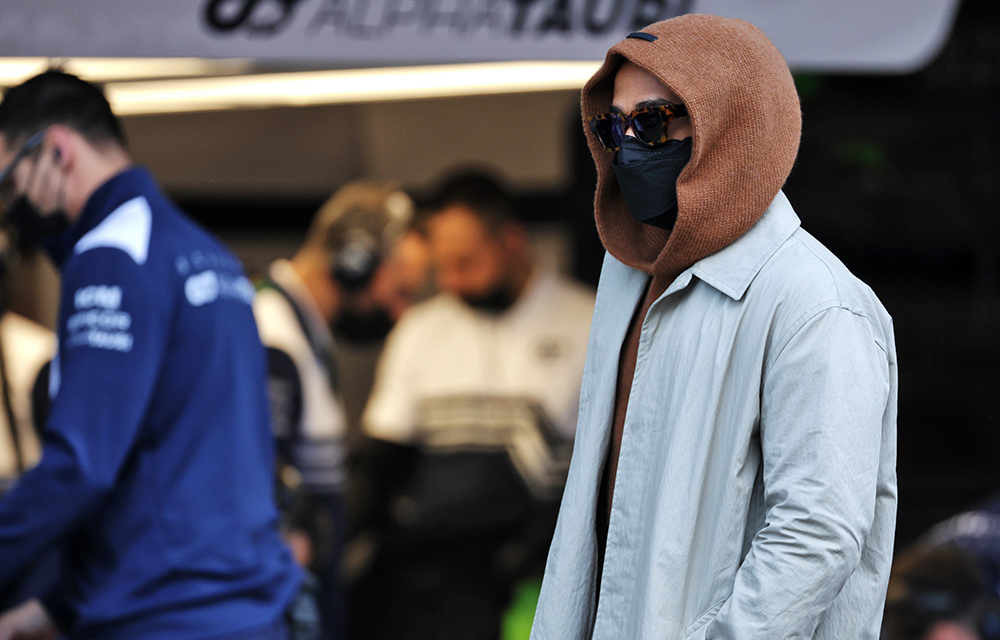 NORRIS WHEELED BACK DOWN THE PIT LANE
Lando Norris brought the pit lane to a stop in an odd turn of events. The McLaren came to a halt at the pit lane exit, and his mechanics had to wheel his MCL36 all the way back to the garage once the red light had been shown.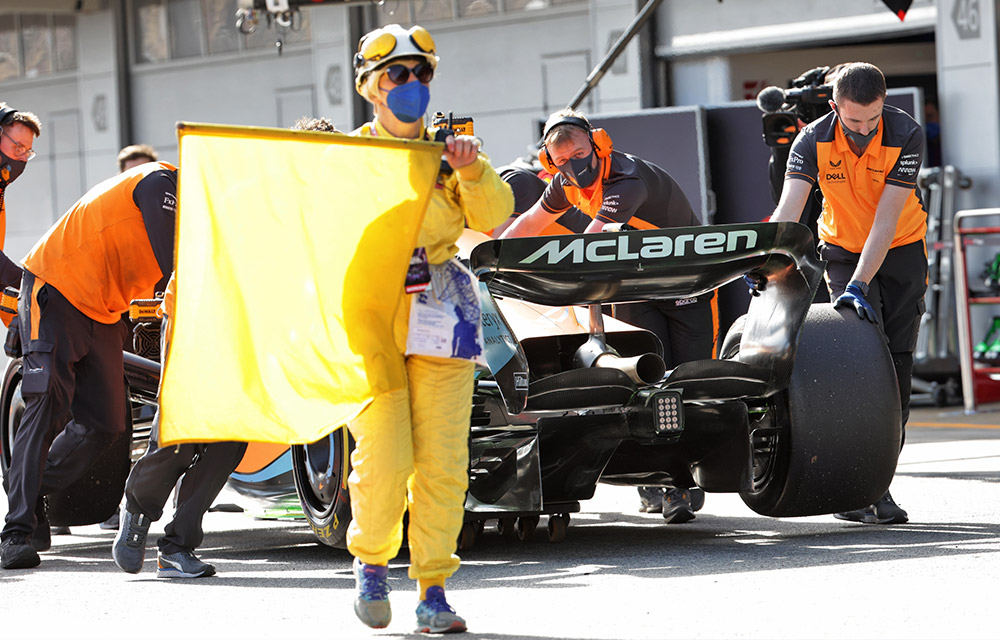 ALFA ROMEO'S AI-INSPIRED CAMO LIVERY
We had seen some photos from their private shakedown last week, but Alfa Romeo have publicly debuted their testing livery, and it's certainly something. The camouflage design is "the result of an AI-driven process aimed at creating a dazzling pattern" but is only for the test.
The team also had their reserve driver, Robert Kubica, in the car in the morning.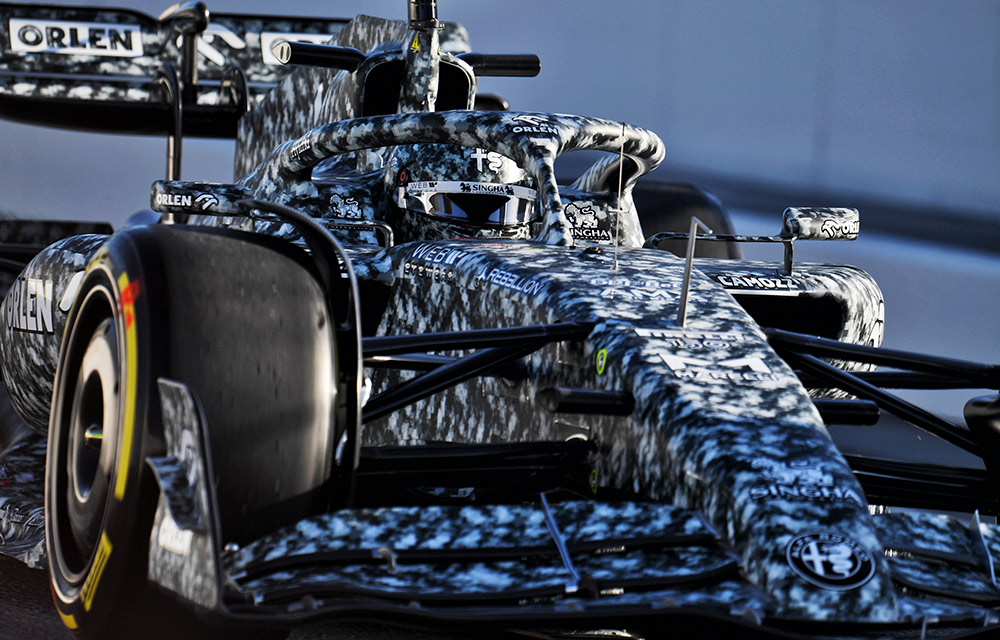 Alfa Romeo about to drop the hottest mixtape of 2022
📷 @alfaromeoorlen pic.twitter.com/SAaccrlbHp

— WTF1 (@wtf1official) February 23, 2022
FERRARI WENT 1-2 AND EVERYONE LOST THEIR MINDS
2022 will be Ferrari's year, or at least that's what most F1 fans are hoping for. So when Charles Leclerc and Carlos Sainz managed to slot their respective red beasts into P1 and P2 today, everyone went into party mode.
Unfortunately, it didn't last long as Lando Norris swooped in and snatched the fastest time of the day, a 1:19.568 on the C4 tyre. Both Ferrari drivers set their times on the C3 tyre.
🚨 Ferrari 1-2🚨 Sainz goes P2 behind Leclerc's time from the morning session #F1Testing pic.twitter.com/vblwyUPat6

— WTF1 (@wtf1official) February 23, 2022
HAMILTON'S PRESS CONFERENCE CLAPBACK
When asked by a reporter whether he felt Mercedes might not be able to challenge for the title, he shut him down instantly, replying "why should I doubt that we didn't manage to build a good car? We've won the constructors eight times in a row. My team doesn't make mistakes."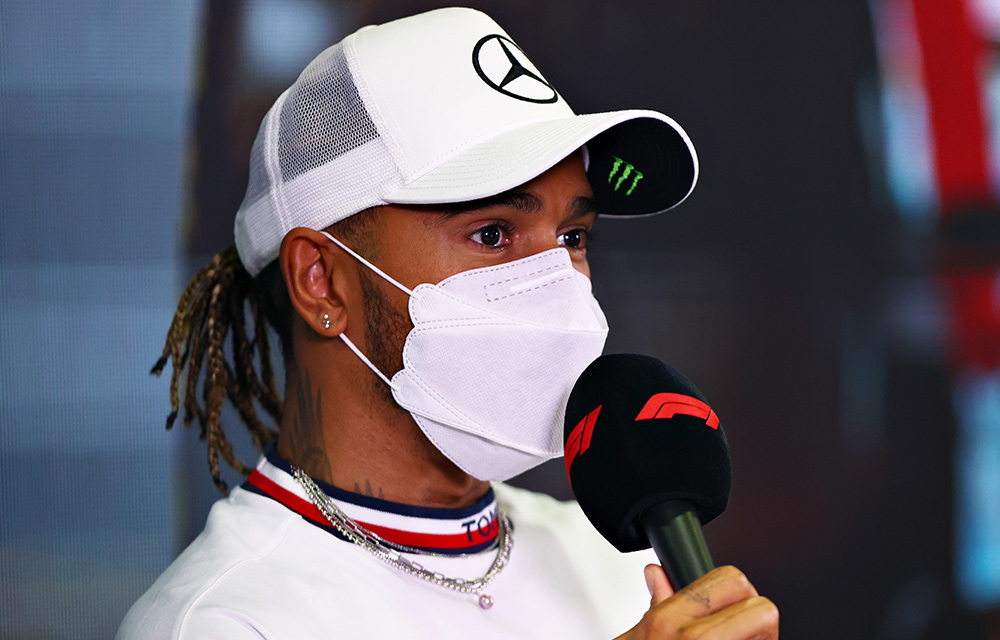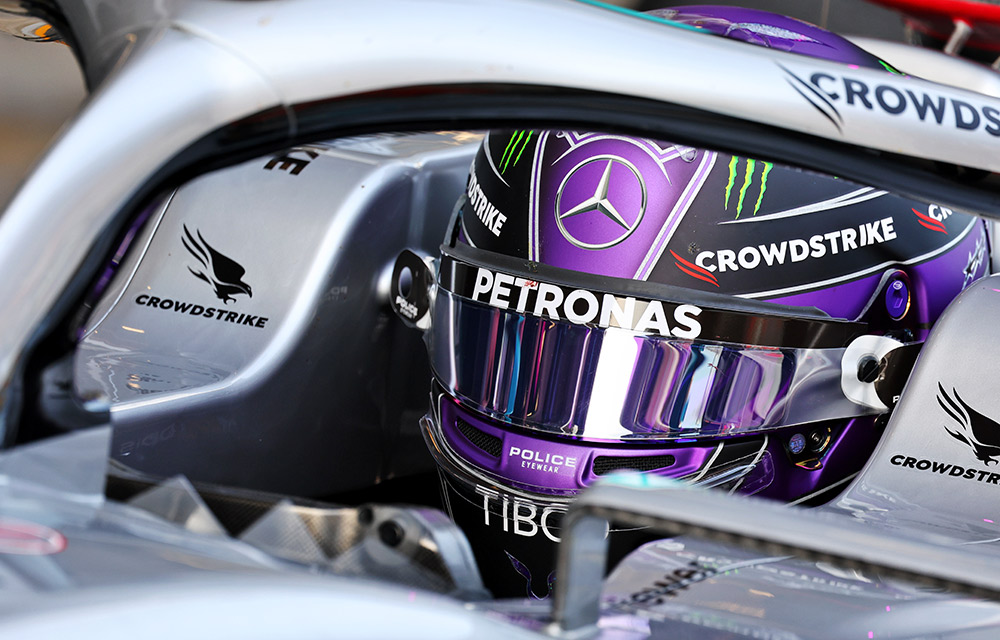 Sassy Lewis, we love to see it!
OVER 1,000 LAPS COMPLETED
There were worries that we might see some struggles and reliability issues with these new regulations.
However, generally, the test seemed to be a massive success with the likes of Verstappen setting 147 laps, Fernando Alonso close behind on 127, Yuki Tsunoda totalling 121 laps for the day and Lando just passing the 100 lap mark.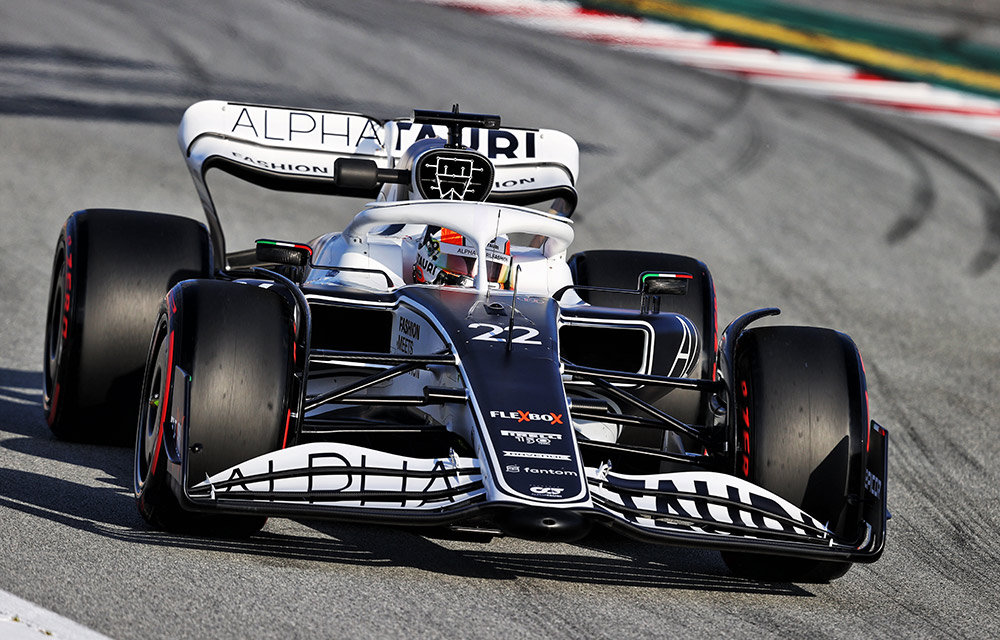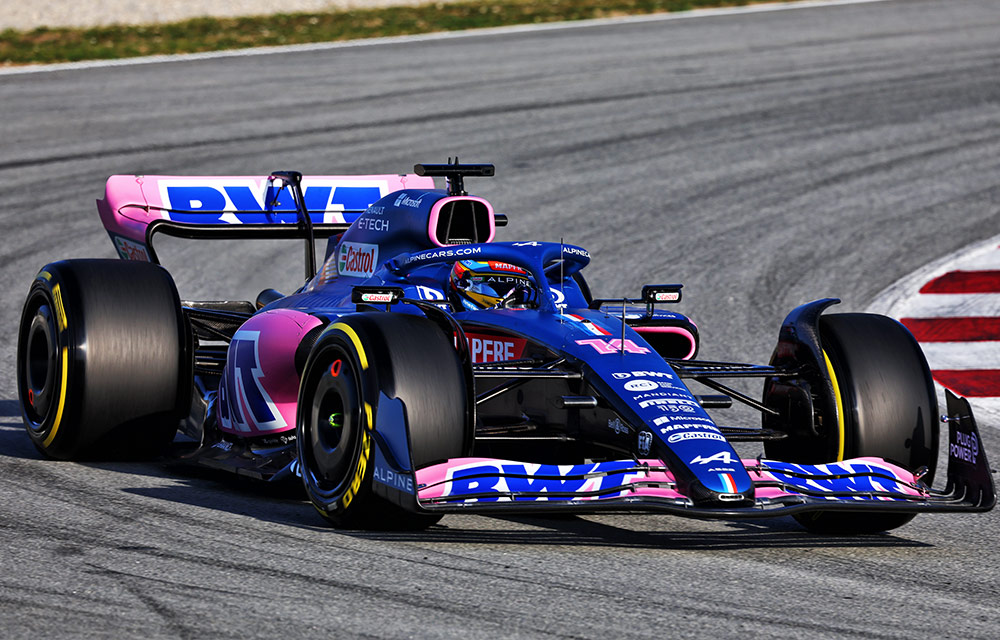 Not a bad effort 👏
GEORGE HANGS OUT WITH OLD FRIENDS
He might have moved on to Mercedes, but George Russell still has time for his old team as he paid Williams a visit. So darn wholesome 🥺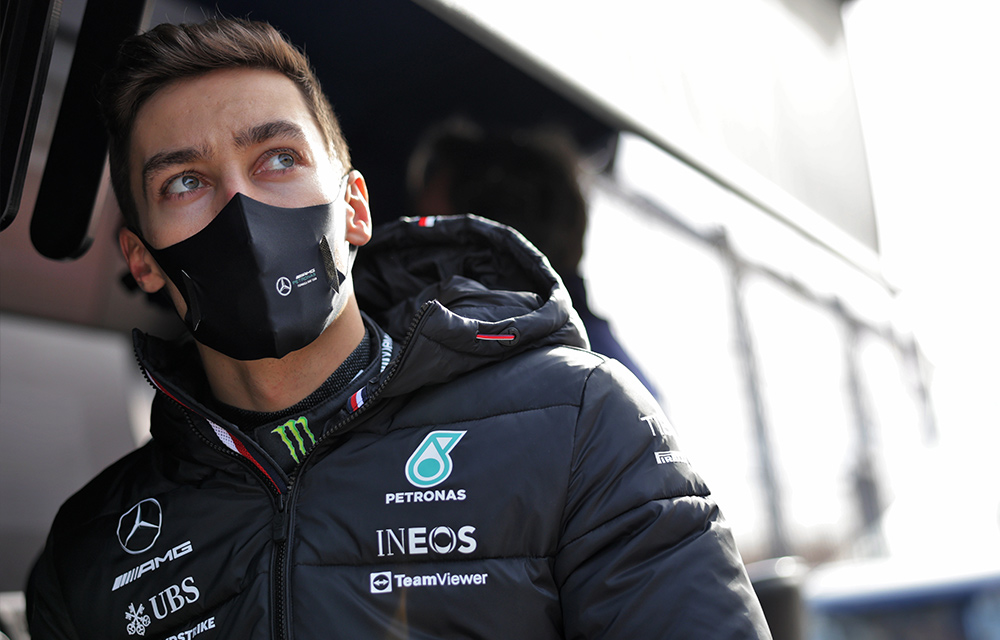 Visiting some old friends, @GeorgeRussell63?

📷 @XPBImages #F1Testing pic.twitter.com/0q8HXEmta6

— WTF1 (@wtf1official) February 23, 2022
HAAS AND ALFA COMPLETED THE LEAST AMOUNT OF LAPS
Nikita Mazepin managed only 20 laps, with his teammate Mick Schumacher not doing much better, only getting 23 laps under his belt in Barcelona on Wednesday. Haas reported on social media that a big contributor to the lack of laps was a damaged floor that had to be replaced.
As for Alfa Romeo, Kubica managed a disappointing nine laps this morning before Valtteri Bottas took over in the afternoon and equalled Schumacher's 23 laps. Yikes.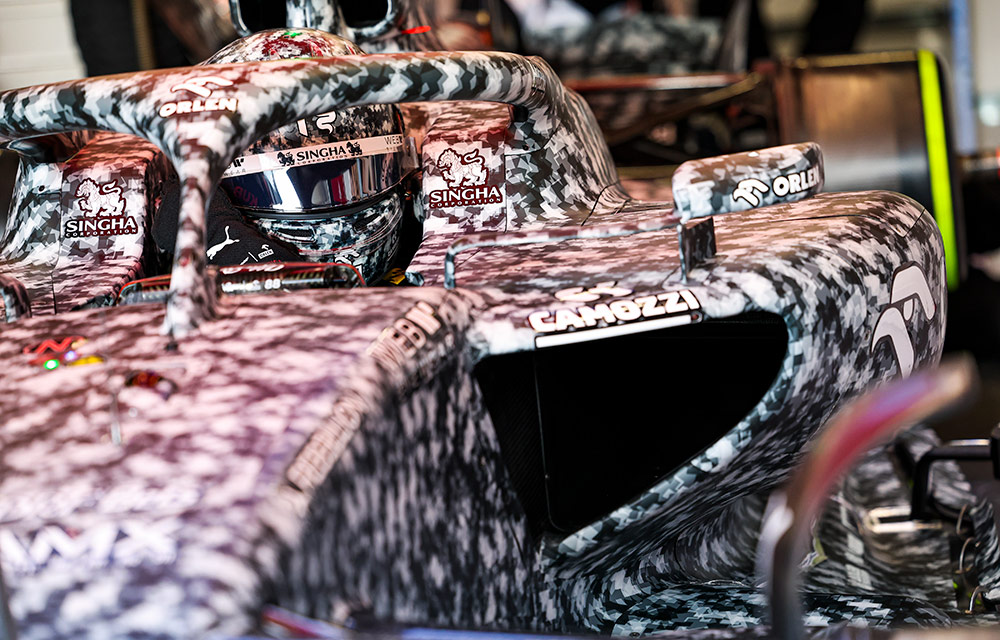 This afternoon's running has been disrupted by a damaged floor.

The crew are continuing to work hard on repairs so that Mick can add to his eight laps, before the end of the session.#HaasF1 pic.twitter.com/MoxW1CoNFc

— Haas F1 Team (@HaasF1Team) February 23, 2022
Let's see how they get on tomorrow!
What was your favourite moment of Day 1? Let us know in the comments below