In F1, we get protesters who force their way onto the track and sit on it as the race starts, and in Formula E, you get public vehicles entering the race track just before the session was about to begin. Never a dull day in motorsport, huh? 
Formula E are currently in India for the Hyderabad E-Prix, a first for the all-electric racing series.
But it didn't start as they had hoped, as there was a 45-minute delay to the start of the first official practice session. The reason? Well, there were security issues 😳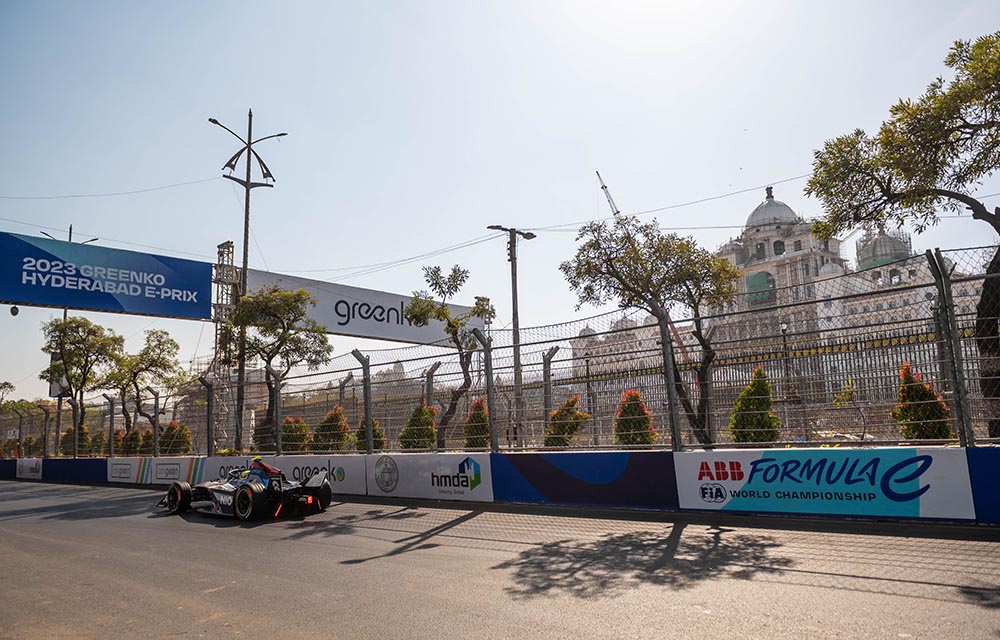 Dozens of vehicles, including several tuk-tuks, piled onto the race track just before the practice session, heading in through barriers near the start-finish straight and driving down to Turn 3, hoping to link on to the nearby Telgu Talli Flyover. Something tells us this probably wasn't the quickest route 😬
It got a bit heated as motorists clashed with security staff when they inevitably became stuck on the circuit and didn't want to be removed. Scot Elkins, the Formula E race director, was forced to delay the session three times before mediations took place to clear the vehicles.
Finally, the session got underway three quarters of an hour later than expected. The incident will likely be investigated further before tomorrow's race.
What a crazy way to start an inaugural E-Prix!