Well, well, well. If it isn't a Mercedes 1-2, we've been expecting you. Sadly for the Silver Arrows, this was only FP3, but nevertheless, it bodes very well for a mixed-up qualifying session.
Almost half a second. That's how big the gap was between George Russell's Mercedes in P1, and Max Verstappen's Red Bull in P3 as the chequered flag fell on the final free practice session of the weekend. Just like the old days, then! As you can see, the Mercedes social admins were pretty excited.
*it's just practice it's just practice it's just practice*

— Mercedes-AMG PETRONAS F1 Team (@MercedesAMGF1) October 29, 2022
If we're allowed to get ahead of ourselves regarding the upcoming qualifying session, and we most certainly should be, then I reckon we've got an extremely intriguing session ahead of us.
With Mercedes sitting in a distant and unusual-for-2022 first and second, other notable laps came from Valtteri Bottas and Alex Albon, who managed to impressively bring their cars into P8 and P10 respectively.
Aside from a few off-track excursions from the likes of Mick Schumacher and Pierre Gasly, and some further reliability concerns for Zhou Guanyu, the other defining feature of FP3 was Aston Martin's second fine of the weekend.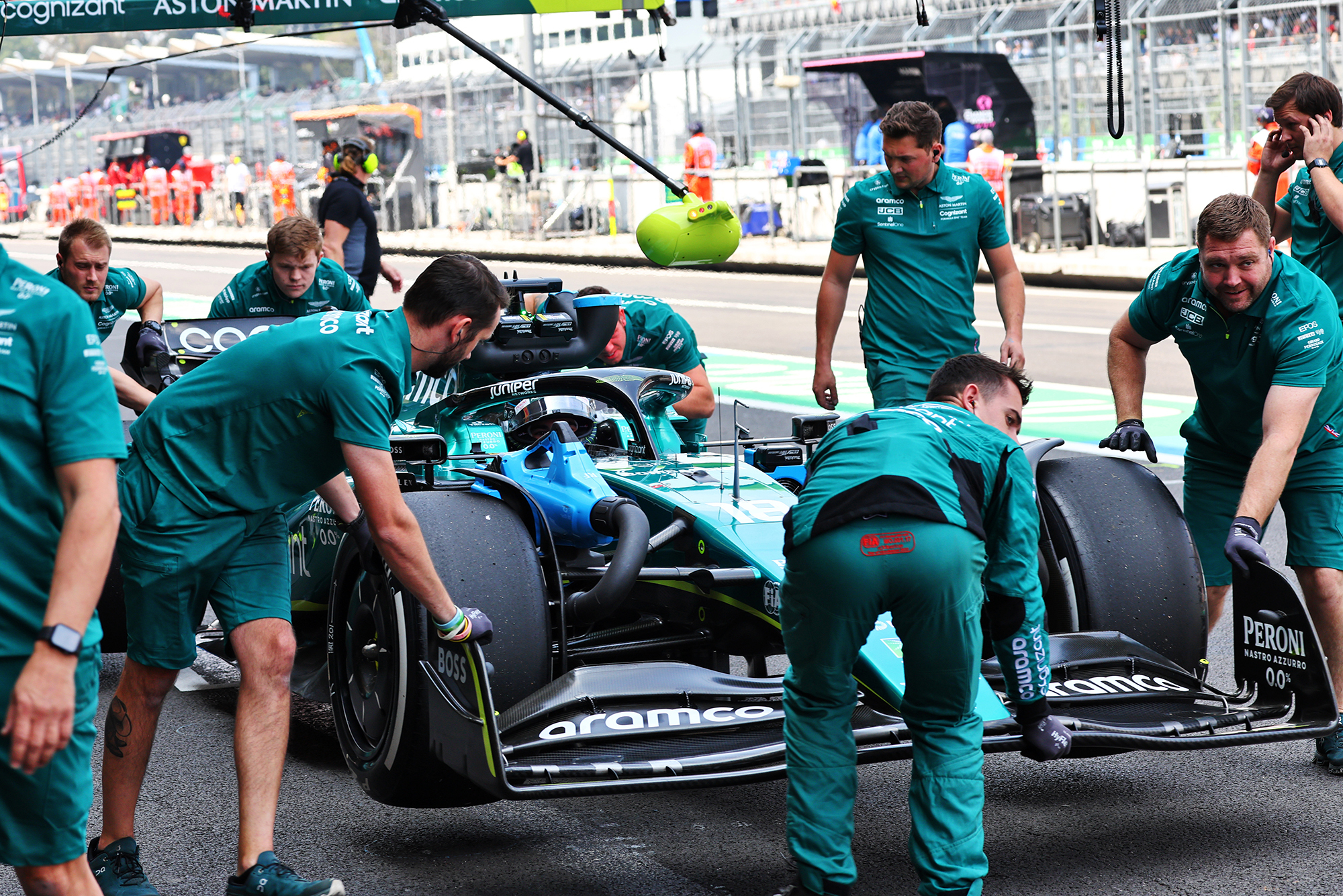 We've cracked a few jokes already about the $450,000 Papa Stroll will have to stump up for his team breaching the cost cap regulations. Mainly, they've been along the lines of 'hmm, wonder how he'll be able to afford that'.
Well, this time, it's Lance that's in trouble – for speeding in the pit lane. His punishment? A €100 fine. How ever will he cope? Then again, he did only speed by 0.1kph.
Given he turns 24 today, Lance can probably use some of his birthday money to cover it. Happy birthday Lance!
Do you think Mercedes will pull off pole position later?