Now, we don't normally cover motorbikes at all. But this story is so wild that we just HAD to report on it.
Over in the world of the FIM Supersport World Championship, WorldSSP championship leader Dominique Aegerter was slapped with a one-race ban for some seriously "unsporting behaviour" 🤯
Aegerter crashed during Saturday's Race 1 in the Czech Republic, being part of a six-rider incident at the first corner. Broadcasts of the race showed that two of the five riders who crashed could rejoin the race, with another two being able to walk away from the scene of the crash.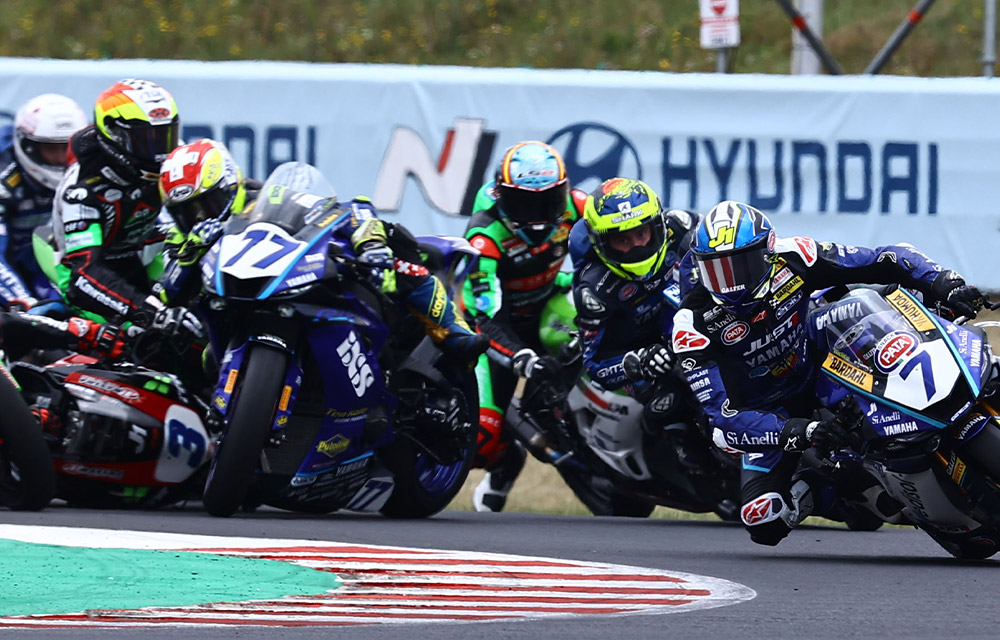 However, Aegerter seemed to be in real discomfort after the shunt, having to be placed on a stretcher after the incident. As a result of his symptoms for a suspected concussion, he was declared unfit for Race 2.
Yet the rider returned to the hospital again later that evening and, after a "deep recheck", was declared fit to ride on Sunday.
This is where it gets crazy.
"Following an FIM Stewards investigation, FIM Stewards ruled that Aegerter acted in an unsporting manner by simulating a medical situation in order to delay the recovery process and thus force a stoppage of the race by red flag," a statement by WorldSBK read.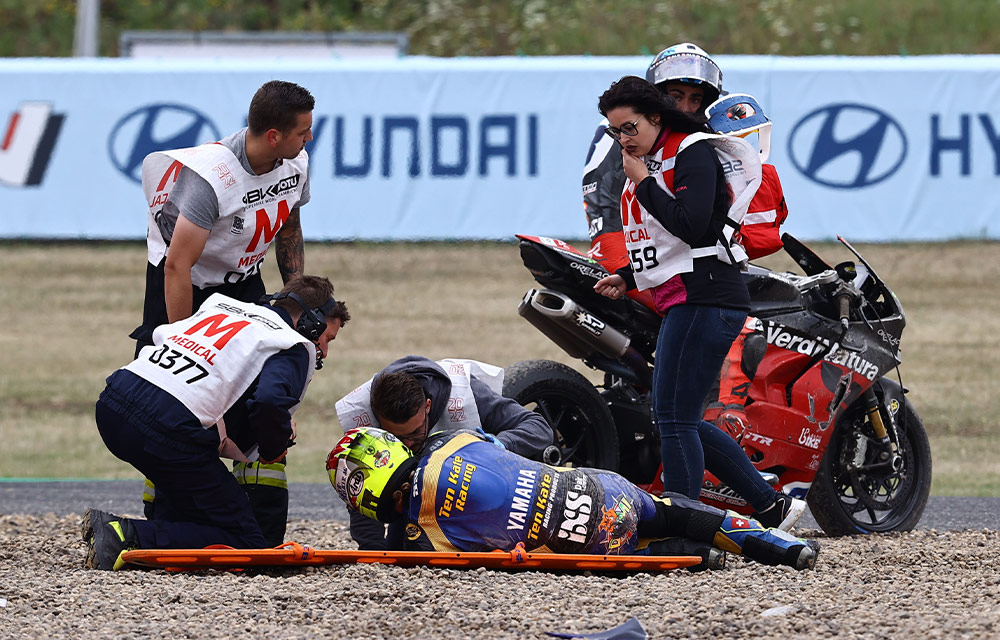 "This is something that the 31-year-old Swiss rider admitted to with a supporting statement, submitted [to] medical staff and then to the FIM Stewards.
"For his unsporting behaviour, he has been given an immediate one-race ban, which means he did not take part in Race 2 at Most."
In short, Aegerter faked a possible concussion and would have been fine to race the next day but instead received the ban as a result of his actions.
"I did not act correctly & made mistakes" 🎙

Following his #WorldSSP Race 1️⃣ crash & subsequent Race 2️⃣ ban, @DomiAegerter77 issued an apology for the events at Autodrom Most 📃

📰 | #CZEWorldSBK https://t.co/Wrn9jZJ3vZ

— WorldSBK (@WorldSBK) August 1, 2022
Dominique has since apologised for the "the whole situation" in a press release from his team.
Why anyone believed that's a smart idea, I'll never know 🙄