As F1 fans, we want the best drivers in the sport. We're always complaining about drivers with money being chosen over drivers with incredible talent, so in theory, the Red Bull driver programme should be perfect. If you have the talent, you can make it in F1 without worrying about sponsorship. The problem is the pressure put on Red Bull juniors is like no other driver academy out there; sometimes, even one mistake can be enough to have you dropped.
You could say Yuki Tsunoda has had more support than most Red Bull juniors. He's a rookie, but his performances since an exciting debut in Bahrain have been mostly poor, not to mention several big crashes that haven't helped in the cost cap era.
No one would have been surprised if Red Bull had dropped him already, making way for Alex Albon, who Red Bull are clearly keen to have in F1 next year (hence the Williams deal). However, they've stuck by Tsunoda. They even moved him to Italy instead of Milton Keynes to work closer with his AlphaTauri team, and he's kept his place for 2022, something even Yuki was surprised about.
However, all that support was undone by Christian Horner's comments after Mexican Grand Prix qualifying with the Red Bull team boss saying his drivers were 'Tsunoda'd' during their final quali runs.
Tsunoda had done a brilliant job to get into Q3 and then towed teammate Pierre Gasly to help the Frenchman achieve another fantastic qualifying result with P5. However, he had both Red Bulls behind him on his in-lap on their fast laps coming up to the twisty middle sector.
The team told Tsunoda that Sergio Perez was four seconds behind, so rather than continuing his lap, which would have surely impeded the fast approaching Red Bull, he bailed onto the run-off area to avoid getting in the way.
The resulting dust distracted Perez, and the Mexican joined Tsunoda into the run-off area. Then to make matters worse, Max Verstappen approached the section and had to back out after seeing dust flying and two cars off the track.
AlphaTauri boss Franz Tost backed his driver, saying, "he just goes off the track so that they could pass easily, and Perez followed him. It's not Yuki's fault."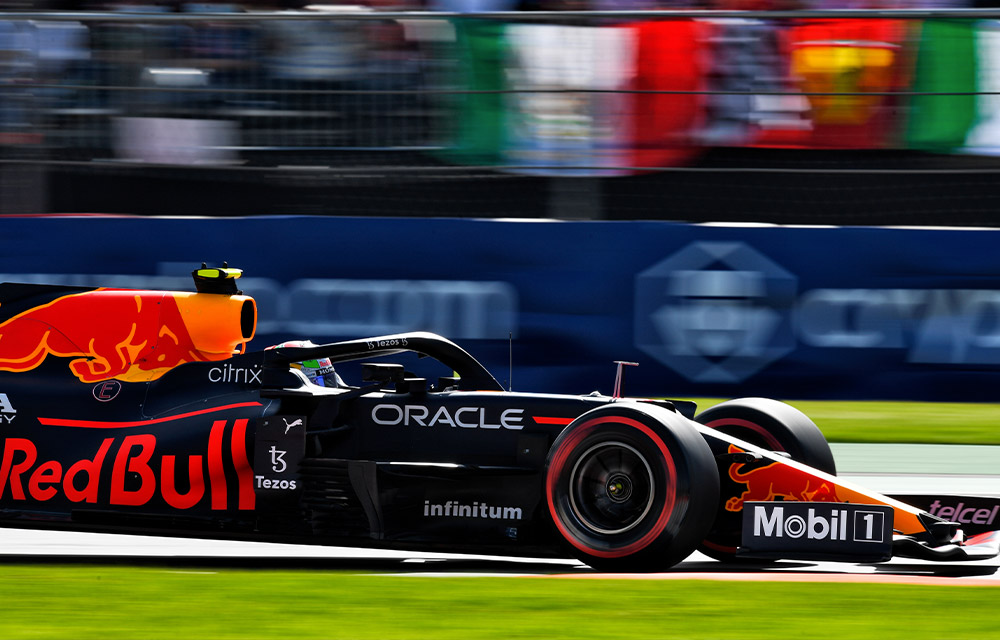 However, Red Bull's Christian Horner didn't mince his words, saying his drivers were 'Tsunoda'd', clearly blaming the AlphaTauri driver entirely.
Horner is not the boss of Red Bull juniors, of course, but for such a savage comment to come from their own camp is a new low for their driver management. What's worse is Helmut Marko (who IS the boss of the Red Bull driver programme) also blamed Tsunoda publicly and said he'd talk to the young Japanese driver.
Even if it was Tsunoda's fault for messing up Red Bull Racing's laps, it's an incident that should have been dealt with internally. But instead, Horner's comments, in particular, helped fuel a social media pile-on and added even more pressure to the 21-year-old just as his results seemed to be improving.
Now imagine if Mercedes had been so publicly critical of George Russell after the Imola crash with Valtteri Bottas… it's almost unthinkable, isn't it?
Keep your head up, Yuki. 👏 Don't let the haters get you down. 👊

— Mercedes-AMG PETRONAS F1 Team (@MercedesAMGF1) November 6, 2021
The Mercedes F1 account even offered a message of support to Tsunoda on Twitter.
Some cynics could see it as mind games, but when Red Bull's title rivals offer more support to their young drivers than Red Bull themselves, it shows that they've gone too far even for Red Bull's controversial driver management.
What did you think of Horner's comments? Let us know in the comments below.