Alex Albon did a brief George Russell impression during Saturday's qualifying at Spa, setting a purple sector one during Q3 before falling off (only slightly) and finishing in P9! Although he may not have expected it, Albon is certain his team's brilliant performance had nothing to do with luck. 
Speaking to media, including The Race, Albon said, "We're P9 on pure pace, that's not us getting lucky or others getting unlucky. Everybody seemed to have clean runs there. We were only a couple of tenths behind Mercedes, so it shows that in certain situations we can really maximise and get into those positions."
Even with an underperforming Williams, Albon has managed to capture two points finishes in 2022; finishing 10th in Australia and 9th in Miami, and that was after starting in 18th!
That's P6!!!! pic.twitter.com/ks8r5eeicQ

— Alex Albon (@alex_albon) August 27, 2022
"We know the weaknesses of our car. This track hides them a little bit more than other circuits," added Albon. "We know where we're going next week is not going to be as smiley as this week.
"But it gives us motivation and shows we're going the right way if you look at where we are from Bahrain. We are making improvements, and that's what we need."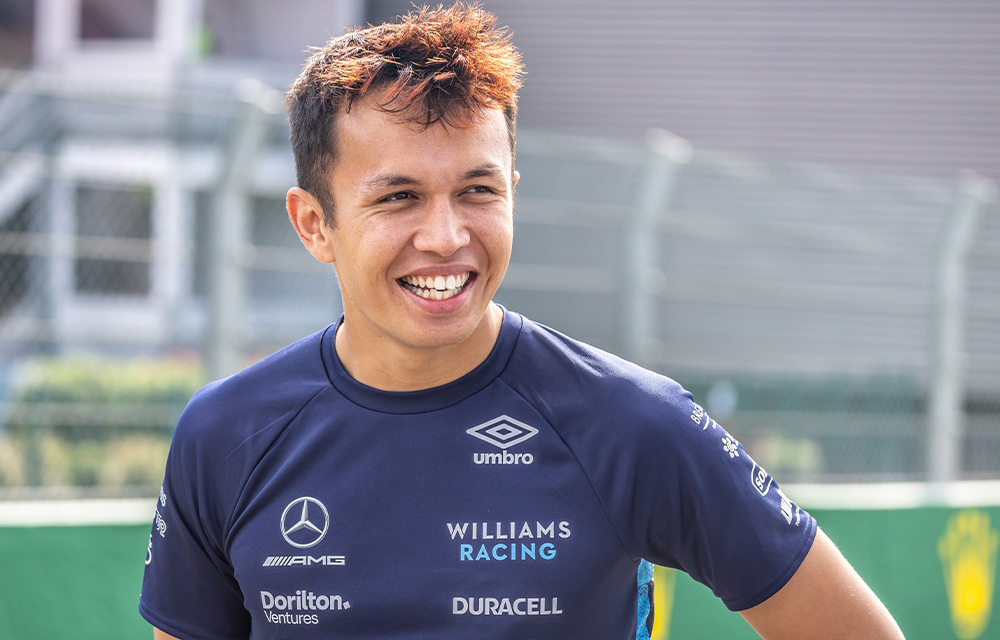 Despite starting in 6th, Albon still has a mountain to climb if he wants to finish in the top half of the field, and he'll have some serious pace chasing him up Eau Rouge!
He also thinks a certain someone won't take long to catch up with him 😂
Speaking to F1 TV, Albon jokingly said "I was looking at Max's lap time, and I feel like he's going to be past us by Lap 3!"
Maybe Fernando Alonso's chaotic visualisation can help Albon score some big points during Sunday's race?!