Who wouldn't want a full-size, race-worn helmet? One lucky person now has their hands on Alex Albon's Singapore GP Special Edition lid, and what makes this even better is that it was auctioned with 100% of the proceeds going to charity. Amazing! 
An incredible £84,075 has been raised for the Wat Sakraeo Orphanage, which is home to over 2000 children, 100km north of the Thai capital, Bangkok 👏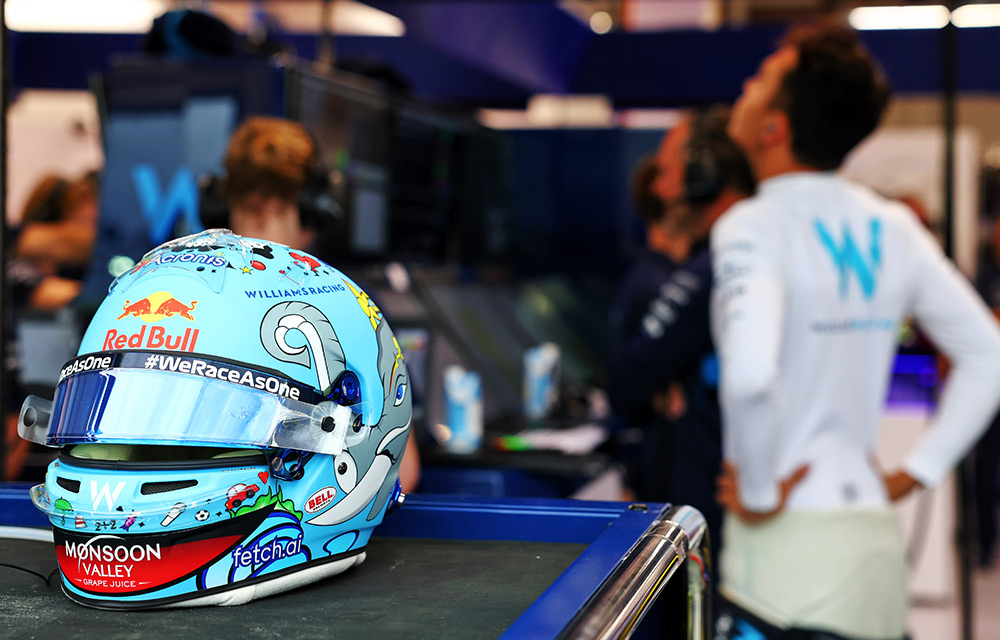 Alex visited the orphanage in April 2022, where he played football and enjoyed lunch with the children. It was also the start of the 'redhead Albon' we came to love, as he agreed to let them dye his hair red due to the children's love of the Liverpool football team.
He partnered with F1 Authentics to auction his special edition helmet at the beginning of October and had 273 bids! All of the proceeds will be going to the orphanage to help fund the building of their new sports hall.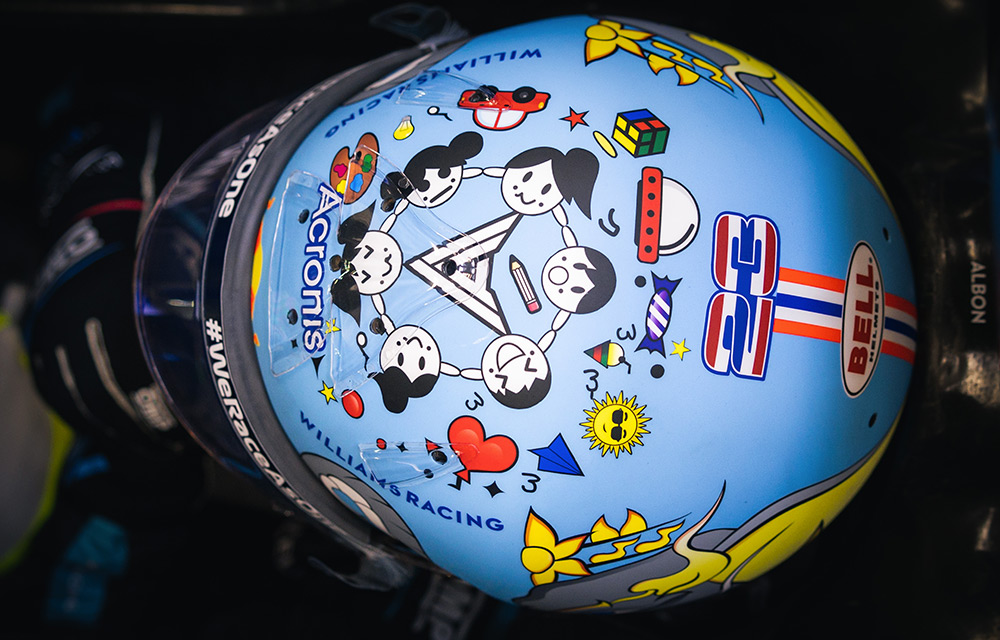 The helmet itself is extremely special, too, with the imaginations of over 200 children coming together to design the helmet, inspired by the many sports, games and fun activities that the children of the orphanage enjoy.
Books, a basketball, a car, a football and karaoke are just a few examples of the playful designs that cover the helmet, and the big smile below the visor is the icing on the cake. It makes us smile just thinking about it!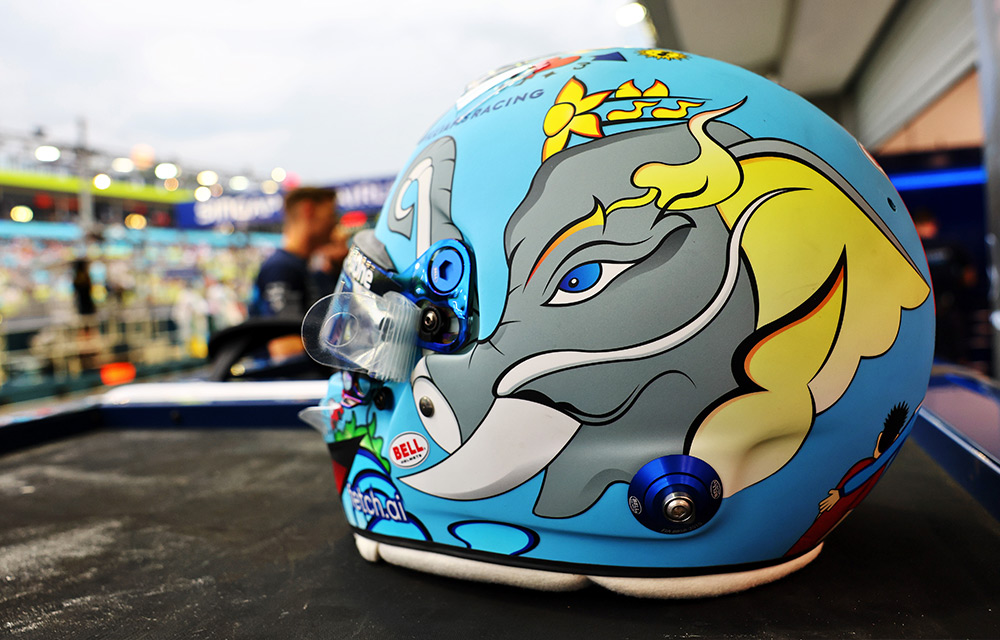 The top of the helmet features Alex's logo, surrounded by a group of children holding hands. On the left side is an elephant, which is the national animal of Thailand and represents strength, loyalty and longevity.
Race-worn helmets are very rarely available for purchase, let alone with such a heartwarming backstory like Alex's, and surpassing £84,000 is an outstanding achievement.
Would you like to see more race-worn helmets auctioned off for charity?