If you're a fan of F1, there's a good chance you've found yourself on the F1 subreddit from time to time. One of the most popular pieces of content they produce is an 'AMA', or Ask Me Anything. Some big names on the grid have taken part in these over the last few years, like Lando Norris, Pierre Gasly, Valtteri Bottas or even Ted Kravitz.
It's a great chance for fans to get their burning questions answered, no matter how big or small they might be, and one driver seems to have found the weirdest questions on the internet to answer, and we fucking love him for it. 
Enter, Alex Albon.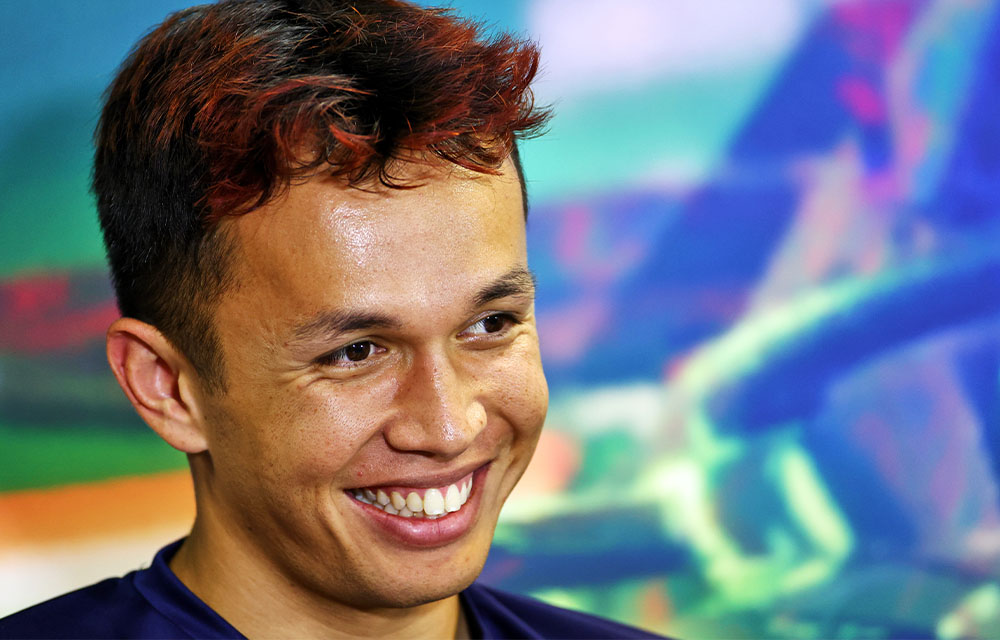 SpicyDarkness: "Hi Alex! What's your favourite shirtless picture of George?" 
Interesting opening question.
"Obviously, no shirtless picture of George is good," Alex replies. "I was pretty surprised with his last photo. He somehow managed to make it look like he needed to undo his buttons playing croquet? Who knew croquet was so physical!"
When in Rome… or England! 🇬🇧 pic.twitter.com/LDeOR3Nsoc

— George Russell (@GeorgeRussell63) July 17, 2022
StrayaMate2000: "Albono, would you rather fight 1 horse-sized Lando or 100 duck-sized Georges?"
"1 horse-sized Lando is interesting because you don't say what breed of horse. Lando is the same size as a Shetland pony, so let's say I would rather fight a horse-sized Lando and basically fight him as his regular self."
Incredible answer.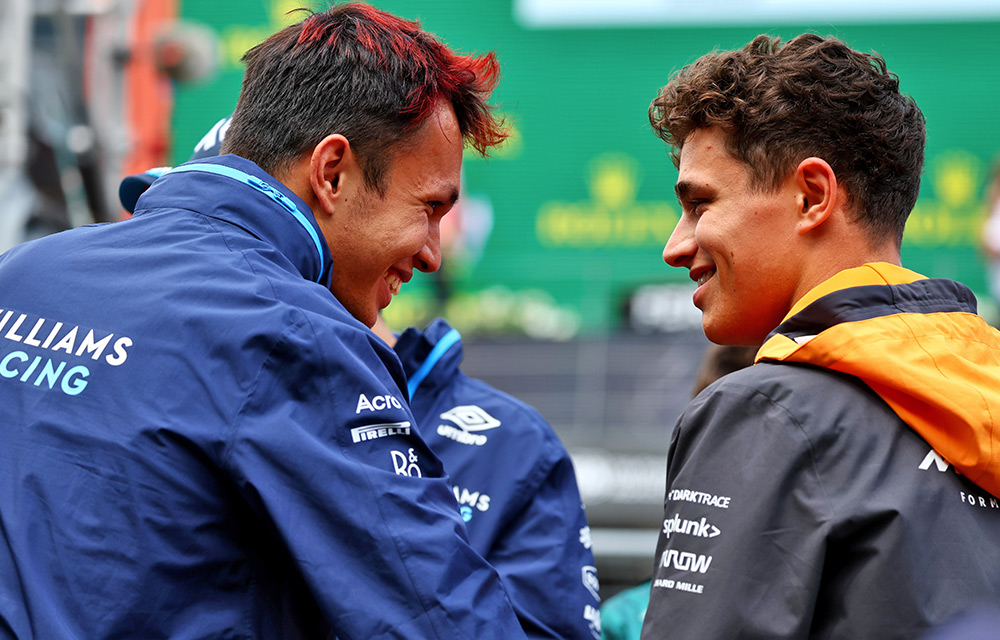 Ok-Distance6320: "If the twitch quartet was a boyband, who would be: lead singer, guitar, drums, and triangle?"
"I loved guitar hero as a kid, I was on the drums, and I took drum lessons for a month before I gave up, so clearly I'm on the drums. 
"Guitar, I would say George. He strikes me as a guy who wants to be shirtless on stage, like an Enrique Iglesias wannabe. Attempting to serenade the fans but failing.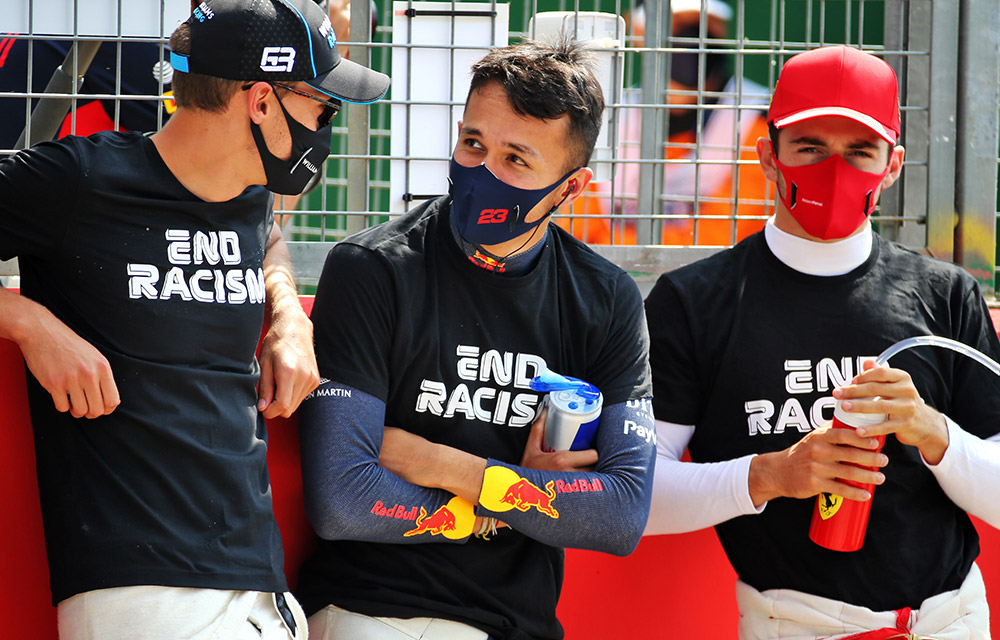 "Lead singer, I've seen Charles sing in some videos, that's not to say he's good, but I've seen him sing. The female (and male) fans love Charles. He's clearly going to help the ticket sales, Harry Styles 2.0. 
"Triangle has to be Lando. We'll have to get him a big stick, so he doesn't miss the triangle."
We seriously love this man. 
In some other answers, Albon said he's a massive fan of Moto GP and also answered the iconic "gentlemen, a short view back to the past" question.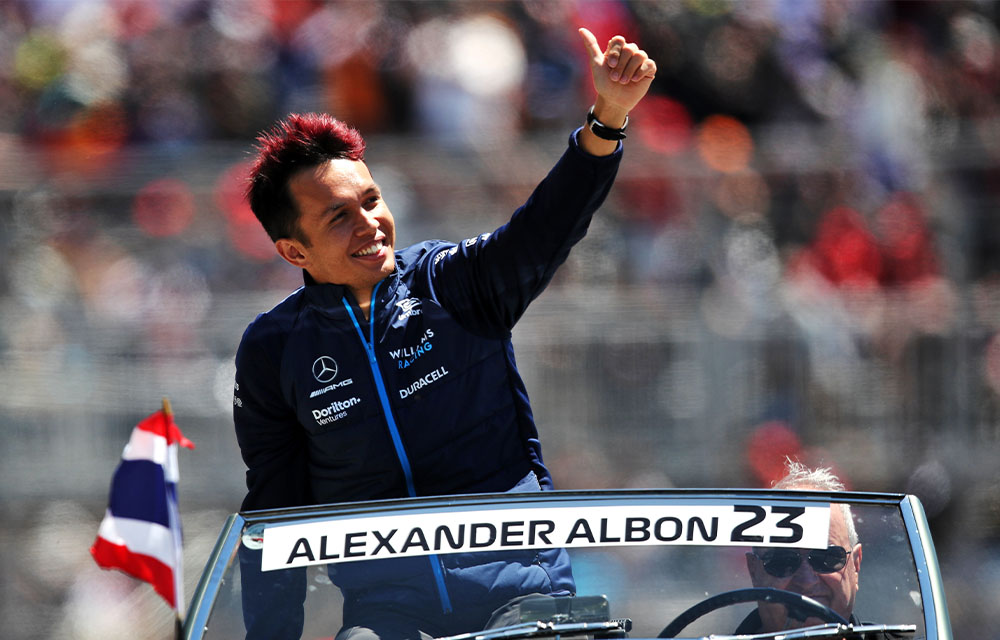 It looks as though there could be a video on its way soon with Alex answering EVEN MORE questions, so keep your eyes peeled for that. 
As ever, big thanks to the F1 Reddit for doing such a great job with these AMAs.
Seriously cool stuff 👏
You can find more of their AMAs with other drivers and motorsport personalities by clicking here!