One of the stories of Bahrain that went under the radar was Williams, who scored a point despite having expected to be the slowest team. It was the first time since 2017 that the team had scored points in the first round of a season. 
Alex Albon finished the Bahrain Grand Prix 10th, and – in an impressive debut – his teammate Logan Sargeant was just eight seconds behind in 12th.
Albon reckons Williams has made so much progress going into 2023 that the only other team who have gained more since last year are Aston Martin – and they were on the podium!
When Alex was asked whether his Williams could score more points on genuine pace, he said: "I believe so!"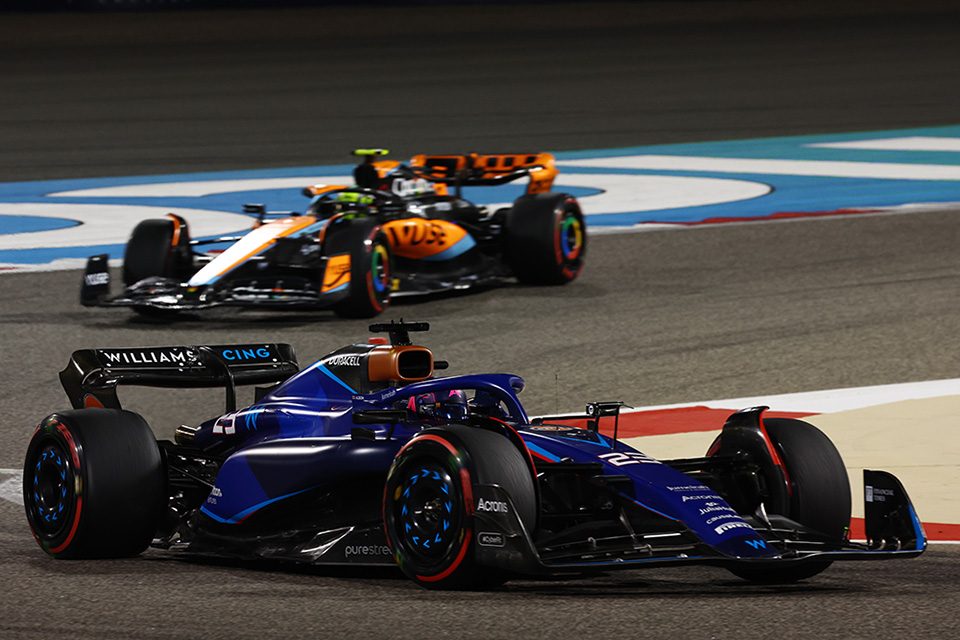 "I wouldn't have said so coming into this weekend – but after this weekend, who knows anymore?
"If you look at us from last year to this year in this position 12 months on, I have to say we've done an amazing job."
When shown the differences in qualifying times from last year, Albon suggested that "we're second" in terms of overall improvement. It's a statement that makes sense given the only two teams statistically that had stronger times relative to them were Aston Martin and Haas, and the latter fell away in the race due to how harsh their tyre wear was, with Kevin Magnussen 13th on race day. 
Given Williams' best days in 2022 came mostly via extreme strategies and multiple DNFs from others, signs are promising that the team are on the upswing!
"Where do you think Williams could finish in 2023?"