Other than breaking the internet by going fastest during FP3 in Hungary, it's been a pretty disappointing year for Nicholas Latifi, and his multiple incidents haven't exactly helped! 
Latifi may have turned over a new leaf at Williams, with a new teammate and a fresh set of regulations, but the Canadian has continued to struggle at the back of the pack. 
Not only is he the only driver without a single point to his name (other than Nico Hulkenberg), but Latifi has also had some pretty spectacular facepalm moments in 2022, even crashing behind the safety car in Monaco!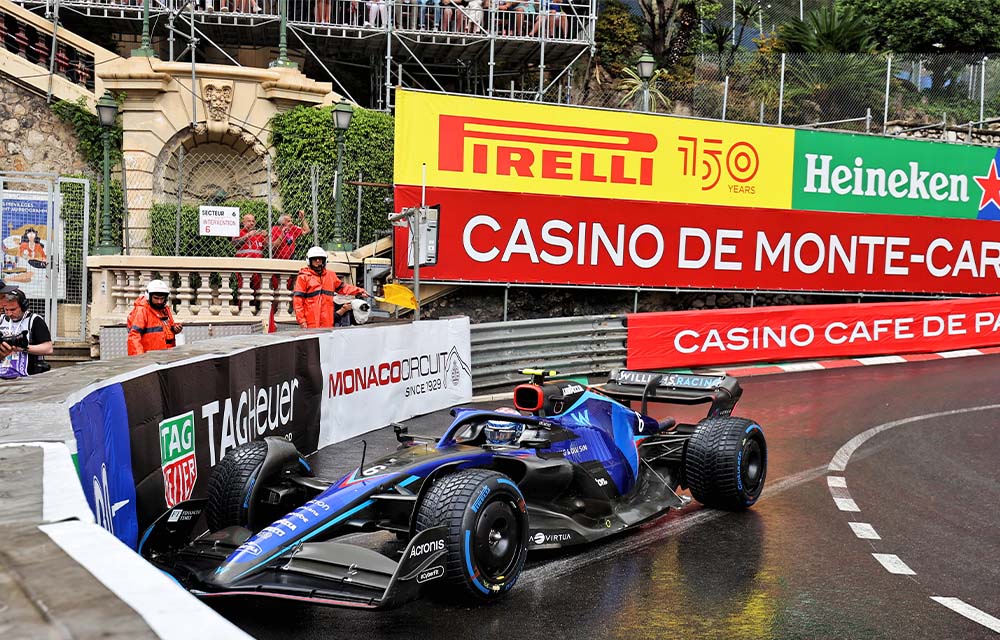 However, after his off in Belgium caused Valtteri Bottas to end up in the gravel and out of the race, Alfa Romeo boss Fred Vasseur had a pretty spicy comment for the Williams driver.
"DNF has nothing to do with luck or bad luck," said Vasseur in a Saturday morning press conference ahead of the Dutch GP. "Sometimes it's a technical issue, sometimes it was an engine issue, sometimes it was Latifi." Ouch! 
Latifi is still pushing to retain his seat at Williams for 2023, but a move to Alfa Romeo doesn't sound like it will be happening anytime soon!