Alfa Romeo are out here continuing their trend of firsts in the 2023 season. They were the first team to ever put one of their launch cars up for auction last week. Now they've gone one further and become the first team to show their actual 2023 car on track!
In an empty Catalunya Circuit in Spain for a private test, the Alfa Romeo C43 broke cover for some actual running in real time with lead driver Valtteri Bottas behind the wheel. 
The footage also showed Valtteri sporting his brand new helmet design for the 2023 season, too.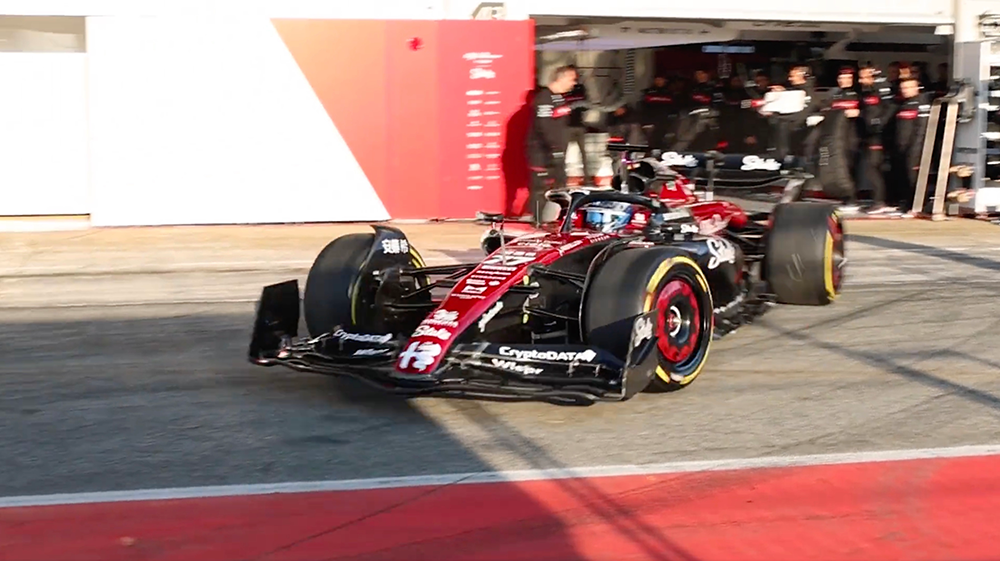 Must say, seeing the Alfa Romeo out in real time and not in a studio (or accidentally leaked in the background during their launch, but sssh), I think it looks even better in natural light, even in a 12-second Twitter video. See for yourself down below:
Your first look at #F1 2023 on track. ♥️ #GetCloser pic.twitter.com/P3oMh0xtqk

— Alfa Romeo F1 Team Stake (@alfaromeof1) February 10, 2023
What did you make of seeing the Alfa Romeo on track for the first time?