ANOTHER CAMO LIV- no, only joking. Although, I wouldn't be mad about that. This season Alfa Romeo has revealed their 2023 livery ahead of F1 testing, and we are OBSESSED. 
It's definitely giving mean, I'm going to be SO fast vibes. Keeping with the candy-red glossy bodywork that we recognise so well, it's swapped white for black for the rest of the car and… WOW.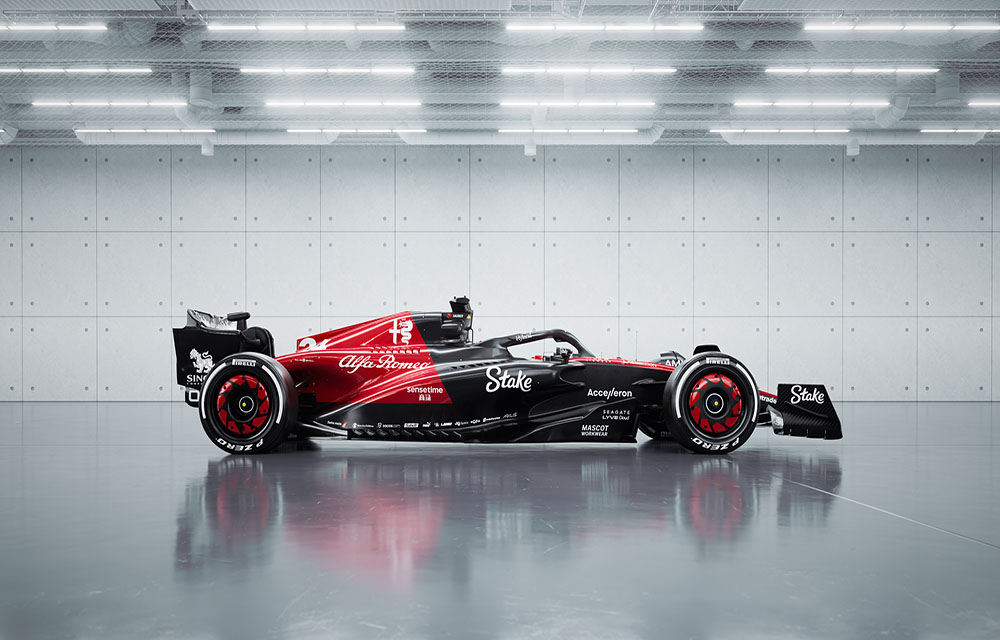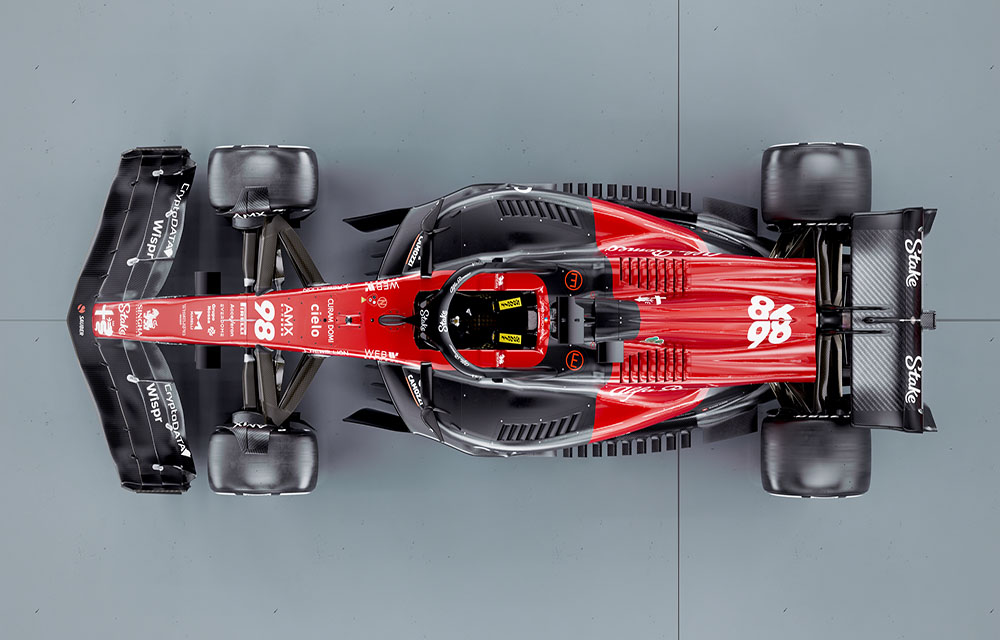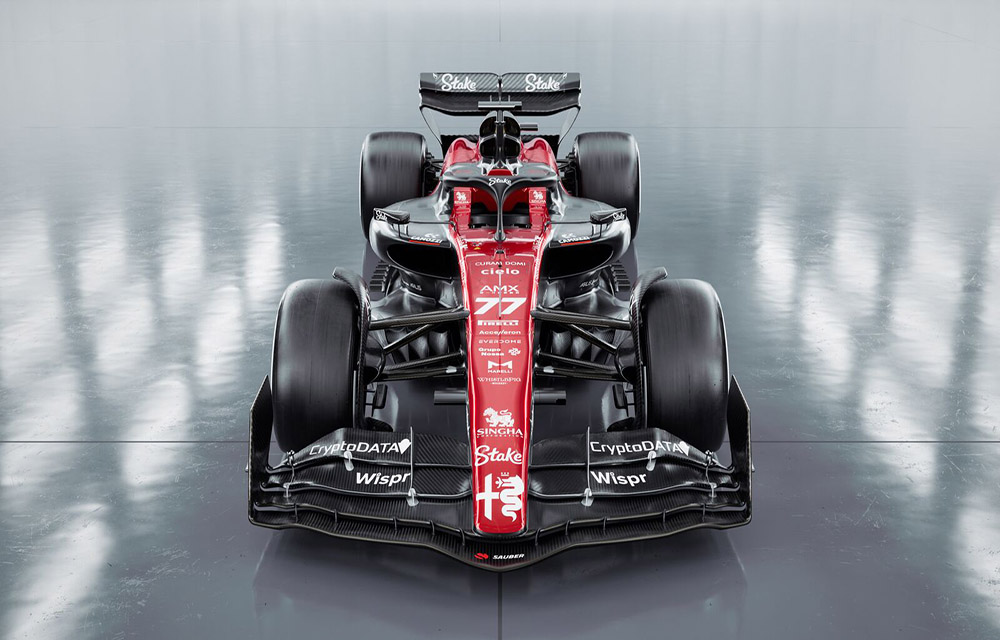 Although, if you were eagle-eyed like us, you would've spotted that they actually revealed their 2023 car in the background of interviews, before the actual reveal 😳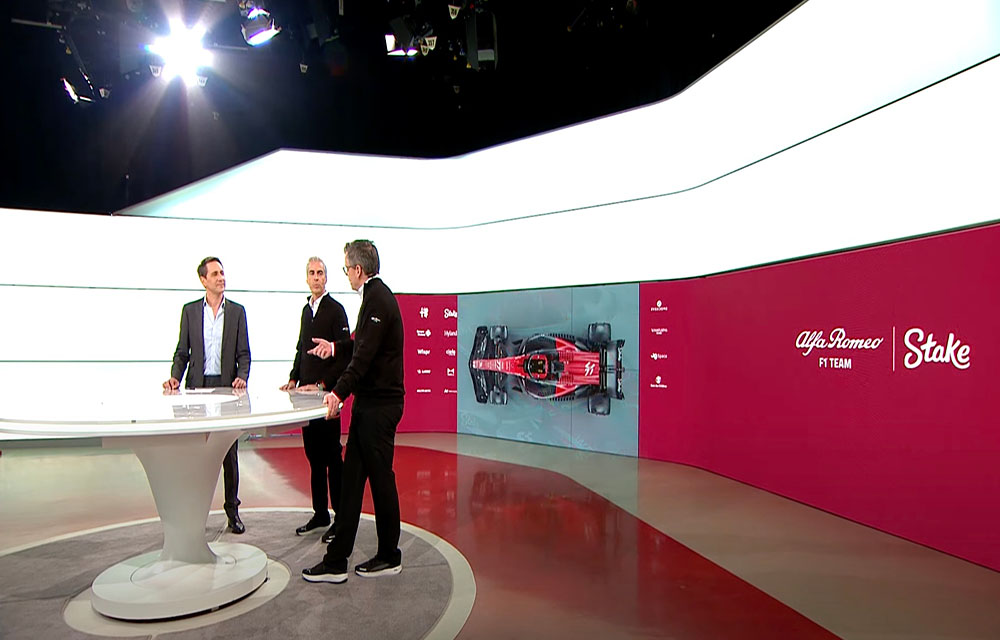 Whether that was intentional or not, who cares when you've got such a gorgeous-looking car?
What do you think of the new Alfa Romeo livery?