Blimey, it certainly sounds like the F1 Stewards have had a busy evening! After they investigated both Haas drivers for driving unnecessarily slow during qualifying, it turns out that almost all the grid had been guilty of something similar!
Both Kevin Magnussen and Mick Schumacher were handed a warning for their involvement, meaning they keep their eighth and 10th places, respectively.
The decision document revealed that there were a whopping 55 VIOLATIONS by 18 drivers on the grid regarding the minimum time between the two safety car lines.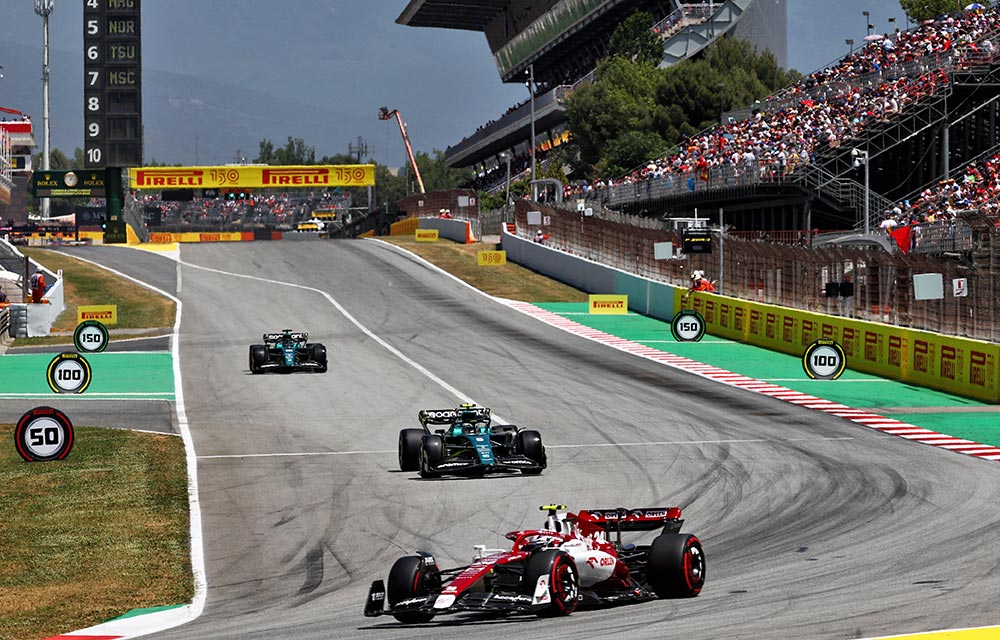 Earlier in the weekend, the Race Director for the event issued the following note:
"In order to ensure the cars are not driven unnecessarily slowly during all laps of the qualifying sessions or during reconnaissance laps when the pit exit is opened for the race, drivers must stay below the maximum time set by the FIA between the Safety Car lines shown on the pit lane map."
The huge number of offenders meant the Stewards had to review each case and found that most of those who broke the rules were following another driver on an outlap. This then led to them going slower to create a gap, which then meant a "train" was formed of slow drivers that exceeded the minimum time set.
All the drivers have been told they can no longer create a gap to the car ahead when leaving the pit exit #SpanishGP

— WTF1 (@wtf1official) May 21, 2022
Sounds like a total nightmare, to be honest 🫠
K-Mag and Mick got made an example of because apparently, on the five occasions when these "trains developed", they "were the first, or nearly the first, out of the pits due to their garage location".
As a result, the Stewards believe they "were able to control their speed without having to be concerned about cars in front of them".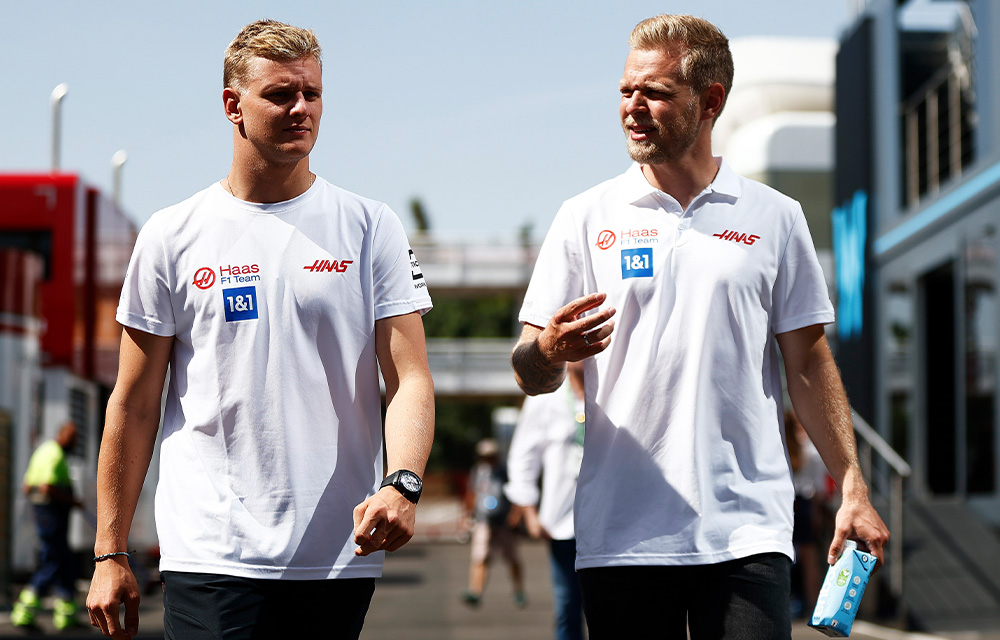 Furthermore, "the Stewards found that generally the cars that failed to follow the Race Director's Event Note were following these two cars".
At the end of the document, the Stewards clarified that this procedure was introduced this season and that if there are further violations, then drivers could get increased penalties for "committing a similar breach in the future".
Do you think this is a fair system? Let us know in the comments.