There was no shortage of on-track battles in Austin. You had Lewis Hamilton fighting Max Verstappen for the lead of the race into Turn 1, while both McLaren's of Daniel Ricciardo and Lando Norris duelled with Ferrari's Carlos Sainz. Further back, Fernando Alonso became the talk of the town after some controversial overtakes from both Alfa Romeos.
Never one to shy away from speaking his mind, Alonso has once again called out the FIA for how they applied track limits rules at the US Grand Prix.
When asked about going wheel-to-wheel with Kimi Raikkonen and Antonio Giovinazzi, he said they were "normal battles, but the rules are a little bit random".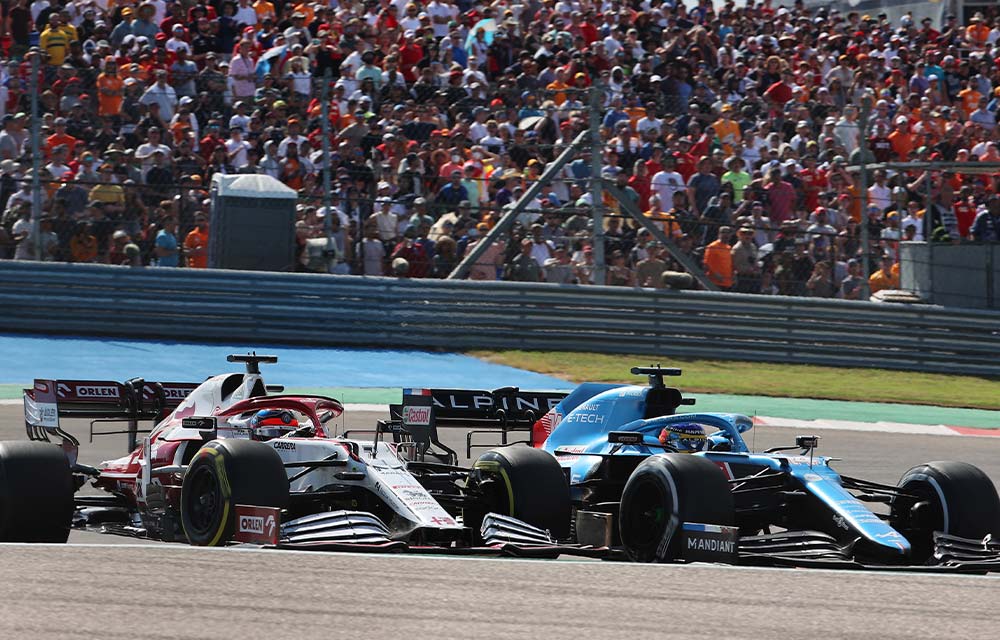 As Alonso and Raikkonen began Lap 16, the pair made contact on the outside of Turn 1. Raikkonen then drove onto the run-off and passed him at the next corner, much to the Alpine driver's annoyance.
He complained that his rival had gone off-track and gained an advantage and called for Raikkonen to give the position back. Unfortunately for the two-time F1 champ, the stewards decided no further action was needed, even after an interesting radio exchange between F1's Race Director Michael Masi and Alpine's Sporting Director Alan Permane.
A few laps later, Alonso found himself in a similar position with Raikkonen's teammate Giovinazzi. He dived down the inside of the other Alfa Romeo at Turn 12, ran wide and held onto the position after rejoining the track.
Clearly believing himself to be in the right, he initially refused to give the position back despite the threat of a five-second penalty. Eventually, Alonso let Giovinazzi back through before re-passing him once again at Turn 12.
This time, however, it was Giovinazzi that ran wide and stayed ahead but was told to give the position back to the Alpine.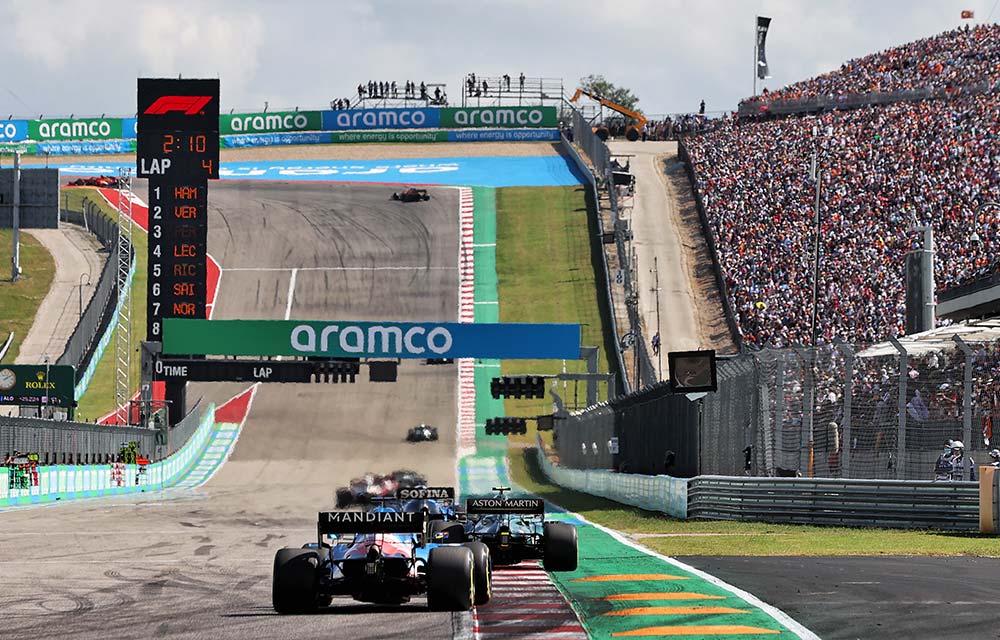 Asked whether he would ask for clarification about the rules going forward, Alonso replied: "No. It is the way it is, unfortunately for the fans here in America and everything. They saw today a show that they didn't deserve."
In the end Alonso, and his Alpine teammate Esteban Ocon, failed to finish the race. The retirements brought an end to the consecutive points streak Alpine had managed since the Emilia Romagna Grand Prix in April.
What do you think about the stewards' decisions in Austin?