FERNANDOOOOOO!!! The wait is finally over; Fernando Alonso is back on the podium. Seven years after his last F1 podium, the two-time champion returned to the third step in magnificent form at the first-ever Qatar Grand Prix.
After originally qualifying in fifth, grid penalties for Max Verstappen and Valtteri Bottas saw Alonso promoted to third on the grid and just behind Lewis Hamilton and Pierre Gasly.
A storming start on softs from the clean side of the grid meant he overtook Gasly early in the opening lap and showed his experience throughout. Alonso was firmly in the hunt for a podium, which was helped with Bottas' puncture and the late Virtual Safety Car helping secure Alpine's second podium of the season.
El. Plan. #QatarGP pic.twitter.com/joEdFTSchG

— Alpine F1 Team (@AlpineF1Team) November 21, 2021
However, the 40-year-old had his eyes on a bigger prize. Apparently, Alonso had said in the team briefing before the race that he'd be first by Turn 1. We love that ambition.
"Unbelievable, it's been seven years, but finally we got there. We were close a couple of races, but not enough," Fernando said.
"Honestly, I thought to be leading after Lap 1. I thought with the right tyre, I could have a go on Lewis, but I couldn't and then with Checo, it was very close at the end."
It was risky to use the one-stop strategy, but Fernando managed his hard tyres to perfection after making them last for over 30 laps before Perez began to close in the final laps.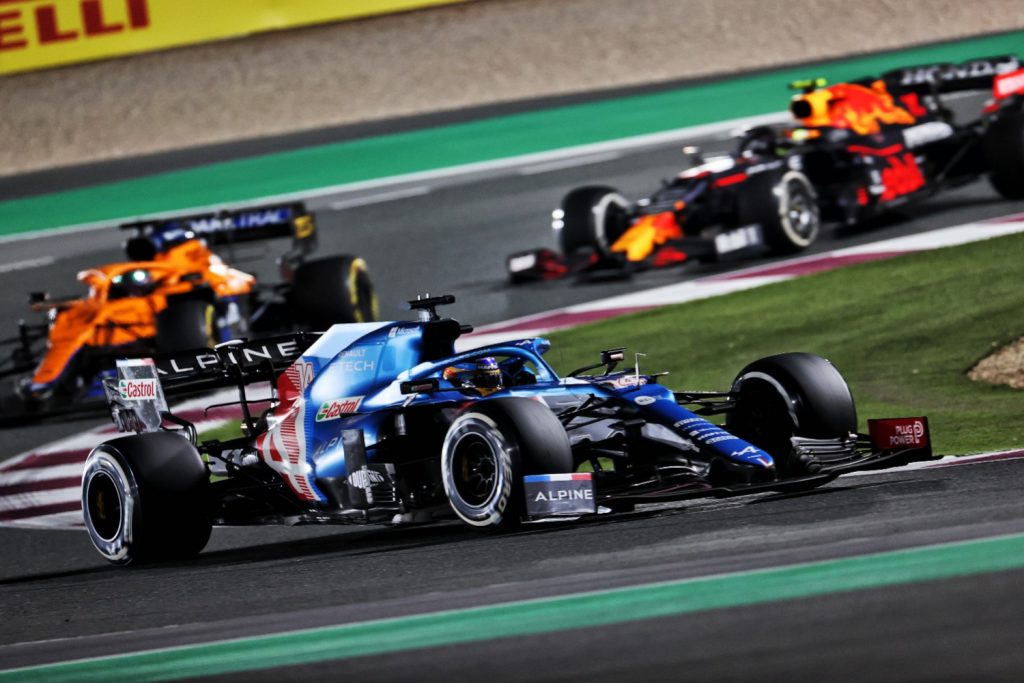 "We planned a one-stop from the beginning, but we never knew how bad the wear was. It's a new race for everybody, but I think it was quite well-executed the race.
"I've waited so long for this, and I'm so happy," he added.
This marks the Spaniard's first podium since the 2014 Hungarian Grand Prix and caps off a brilliant weekend for Alpine in their fight with AlphaTauri for fifth in the Constructors' Championship.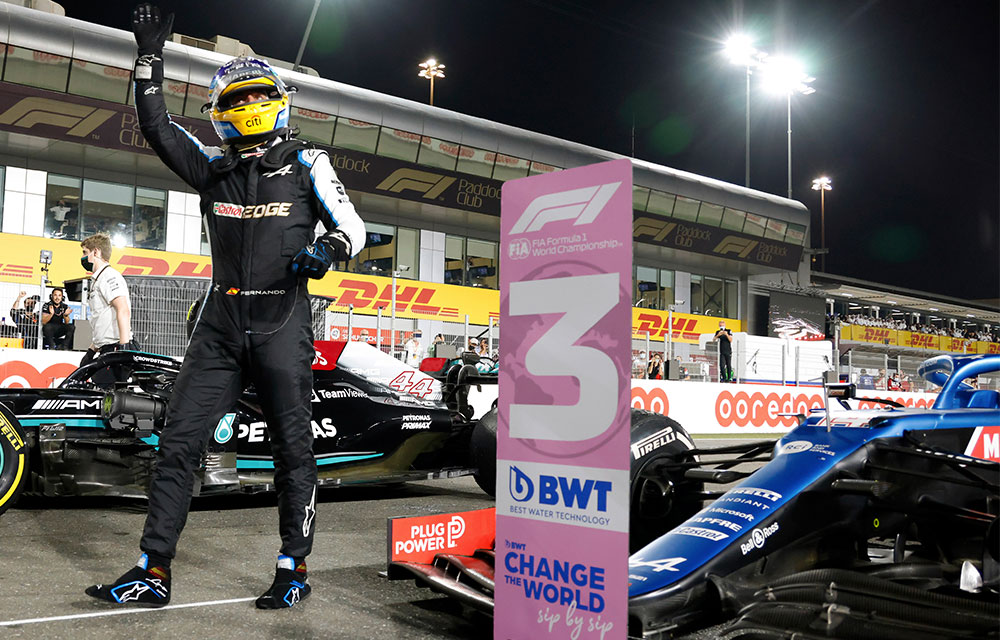 Heading into the weekend, the two were tied on 112 points, but the third combined with fifth for Esteban Ocon sees the French team take a 25 points advantage into the penultimate round in Saudi Arabia.
Bravo Fernando! He was given driver of the day as well, it looks like El Plan worked 👀
Are you happy to see Alonso back on the podium? Let us know in the comments below.