Outside of nearly sending Lewis Hamilton to space and benefiting from Ferrari's latest wacky strategy call, it was a fairly uneventful P5 finish for Fernando Alonso at the Belgian Grand Prix. And he thinks his Alpine team is now stuck in a lonely spot.
Alonso was one of many drivers who prospered from the shed load of penalties that shuffled Spa's starting grid. Starting in P3, the two-time F1 world champ was targeting Alpine's first podium finish of the season but ran into a familiar problem: Alpine's faster than all the teams behind it, but slower than the ones in front.
Speaking to media including The Race, Alonso said: "The way our race pace has been, there's no way to race the top three teams, and a little bit of an advantage compared to the midfield, so we're in no man's land. Just doing our own race."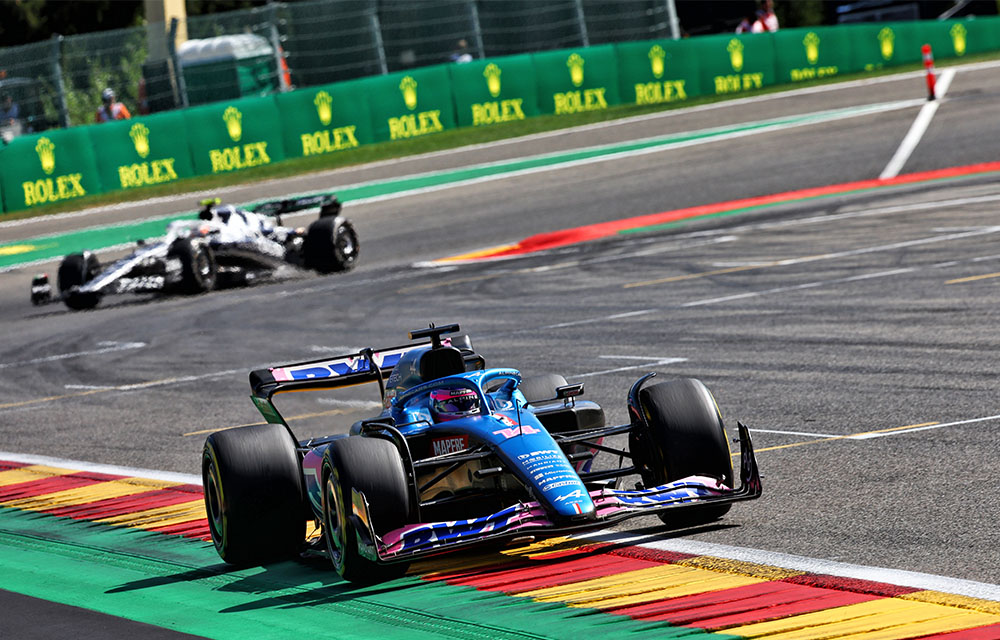 Alpine now sit in a comfortable fourth in the constructors' standings, 20 points clear of McLaren but an eye-watering 201 points behind Mercedes in third. Yeah, you can kind of see where Fernando is coming from…
He added: "I think I will always finish P6 whatever happens on the first lap. Those fun moments of running first, second or third, it lasts only 500 metres, unfortunately. That was the sad thing about it."
Could Fernando get one last podium with Alpine before moving to Aston Martin?