Fernando Alonso wasn't a happy man after the Abu Dhabi qualifying. We all know he loves an FIA rant, and he certainly wasn't holding back when discussing the Race Director Michael Masi after the traffic issues he experienced in Q2 earlier today.
Speaking to The Race after the final qualifying session of the year, the Alpine driver talked about how he'd been impeded by McLaren's Daniel Ricciardo 😬
"That lap was wild. It was in Austria as well. I was P15 because I got the car on the last corner, and here I am out of Q3.
"Unfortunately, we don't have anybody policing this. [The] Race Director is too soft. If you let us play with the outlaps, it's always going to be a mess.
🏁 ELIMINATED: Q2 🏁

Alonso (📸)
Gasly
Stroll
Giovinazzi
Vettel #AbuDhabiGP 🇦🇪 #F1 pic.twitter.com/wRcGUGH3QD

— Formula 1 (@F1) December 11, 2021
"We need a referee to protect us, and at the moment, we don't have it. Then on the traffic itself, McLaren's fault, the team or driver whatever. Even if there's a lot of traffic on the outlap, you need to move when a fast car is coming. He didn't move."
Always one to back up his points, Alonso was quick to reference that in Austria earlier this year, Sebastian Vettel got a three-place grid drop for a similar offence.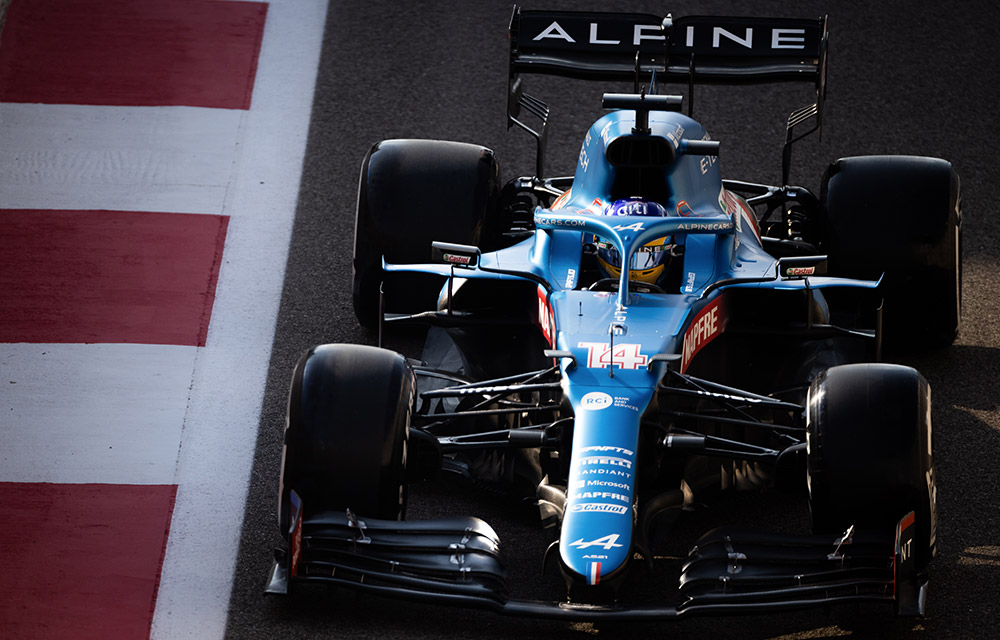 "I expect three places minimum or more," he added when talking about Ricciardo. "We'll see where I start. I think I'll start ninth, in my opinion."
Both Alonso and Ricciardo have been summoned to the stewards for the incident. We don't think Danny Ric will be wanting to use any more of those temporary Alonso tattoos that he got in the F1 secret Santa this year.
"The issue is that we should be more aligned with the things that are right and the things that are wrong. It should be more black and white, what is a penalty, and what is not a penalty. They have to be harsh in some of the decisions.
"In football, when somebody makes a tackle, and there is a big penalty or whatever, there is a red card, here, they're struggling to show a yellow or red card. That's why we keep repeating the same bad things."
We love an Alonso rant.
Do you think his comments are fair? Let us know in the comments below.