Thanks to Peroni Nastro Azzurro 0.0%, we gave one fan an exclusive behind-the-scenes look at IL PITSTOP before the Spanish Grand Prix. But what the fan didn't know is that Aston Martin F1 Team driver Fernando Alonso would be her surprise official guide for the experience 🤫
Peroni Nastro Azzurro 0.0% presents IL PITSTOP is an immersive experience that invites fans to get closer to the heart of the action than ever before and feel the passion from inside the Aston Martin F1® Team garage.
Complete with its own viewing gallery, team radio, and the chance to get up close to a replica Aston Martin F1® Team car.
Our superfan, Alicia, was surprised by the size of the car in person but would be even more surprised when Fernando Alonso turned up to show her around and give some insider knowledge on the car.
Alicia asked Fernando a few questions and, of course, quizzed him on whether he could see himself winning another World Championship, particularly with the Aston Martin F1® Team.
He replied: "I think so, I think so. Hopefully, next year, we have a better chance.
"This year, I cannot give up the championship yet. I know it's extremely difficult, but I will fight until the end in case Max has two DNF or unlucky moments.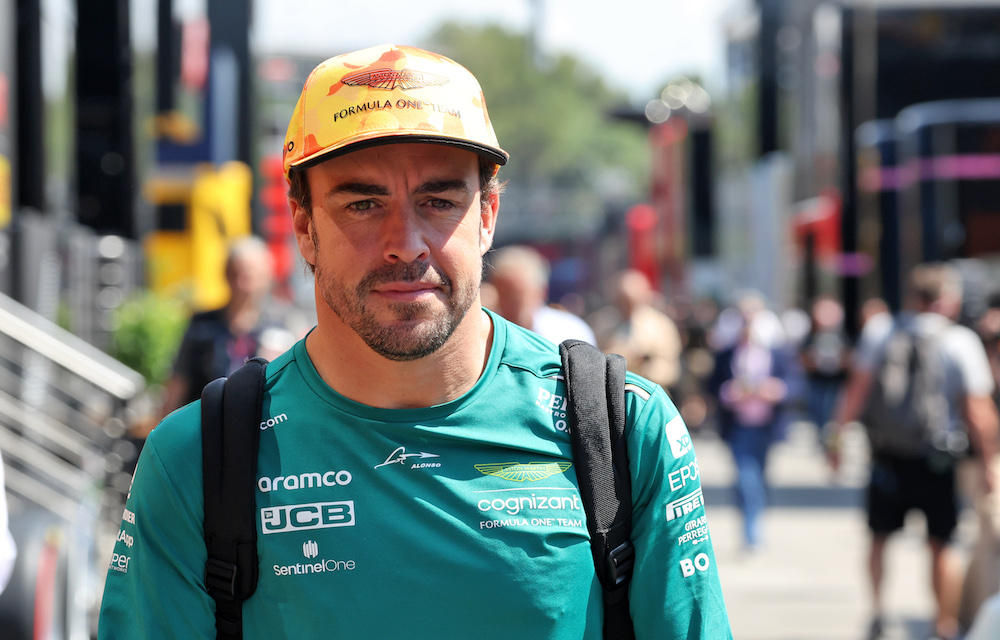 "But I think next year we have a better chance to fight Red Bull. I think for the Aston Martin F1® Team, it's a completely new concept of the car this year, so I think there is some more to come for 2024."
IL PITSTOP launched in Barcelona on June 1st, 2023 but will tour five different European cities, inviting fans to come together and enjoy the thrill of the race in a vibrant and immersive environment.
It makes the perfect social occasion (do it for the 'gram!) to elevate your passion for F1® and experience the excitement of the Aston Martin F1® Team garage, and maybe even have a taste and savour every ice-cold sip of Peroni Nastro Azzurro 0.0% 🤩
For more information on IL PITSTOP, click here!