Depending on how you might want to look at things, Fernando Alonso has either been saying some very nice things about Max Verstappen, or some very mean things about Lewis Hamilton.
'Umbrella' by Rihanna is playing in the background, your parents won't buy you an adult ticket to see 'Hot Fuzz' in the cinema, and Alonso and Hamilton are getting on dreadfully at McLaren. The year is 2007. Back then, it was quite normal to read about a new incident between the two drivers, and recently, I've been experiencing flashbacks.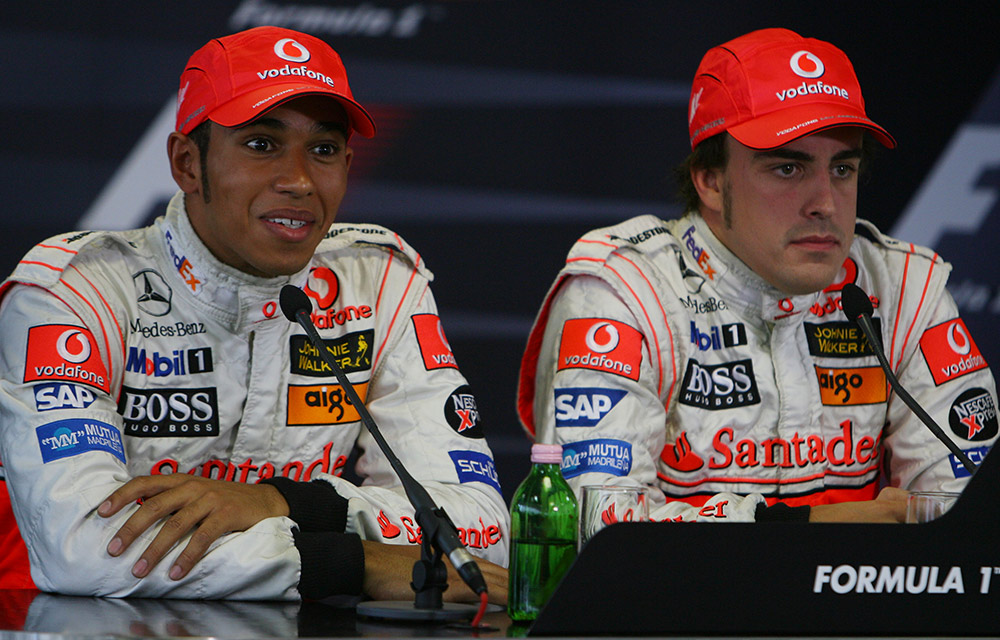 Following their coming together at Spa earlier this year on the opening lap of the Belgian Grand Prix, Alonso blurted out "this guy only knows how to drive and start in first". Then, at last weekend's US Grand Prix at Austin, Alonso had to slow down as he approached a slow-moving Hamilton in FP2.
"Hamilton has no mirrors today, unbelievable!"
In a season-spanning hattrick of digs at the seven-time World Champion, Alonso has now claimed that Max Verstappen's two titles are somehow more worthy.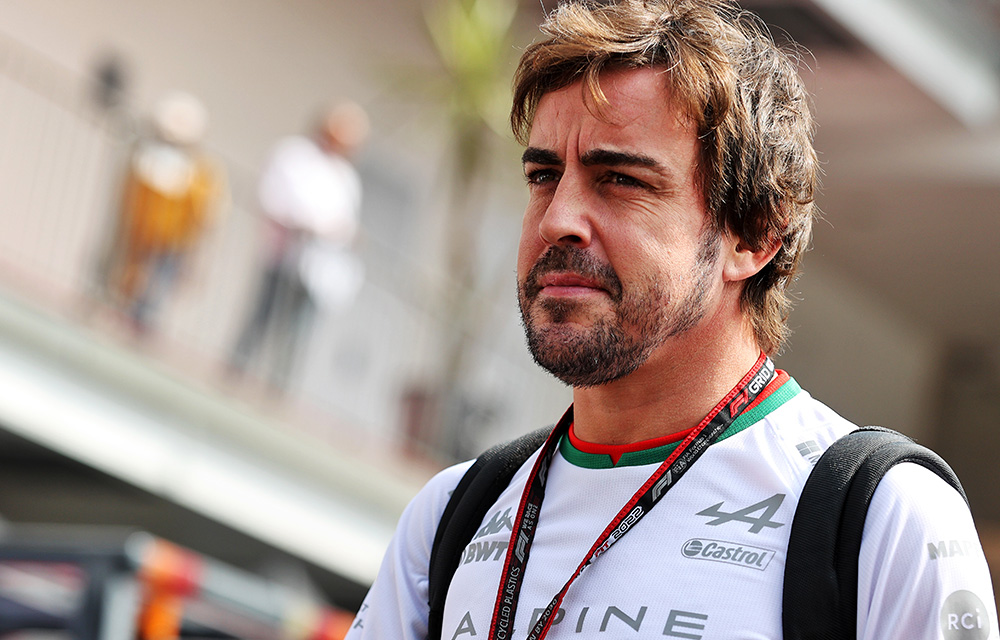 "I have a lot of respect for Lewis, but it is still different when you win seven world titles when you only had to fight with your teammate. Then I think a championship has less value than when you have fewer titles but have had to fight against other drivers with equivalent or even better material.
"I never had to fight with my teammate to win those titles. Nor did I see Max fighting with Sergio Perez or Alex Albon to win races.
"But [Michael] Schumacher in particular fought with his teammate to become champion five times in a row and Hamilton fought with Nico Rosberg and Valtteri Bottas. That's different, I think."
And again…
Please, all the titles are amazing, well deserved and inspiring. Incomparable to each other and let's enjoy champions and legends of our current time. Tired of the continuous search for headlines . Let's enjoy them 💪.

— Fernando Alonso (@alo_oficial) October 29, 2022
Perhaps unsurprisingly, this has triggered a dash of controversy, and Alonso has now taken to Twitter to clarify his comments given to Dutch publication, De Telegraaf.
Do you you agree with Alonso's comments on Verstappen's titles being more worthy than Hamilton's?