We all know Fernando Alonso is the master of 'big brain time'. He's clever and sometimes quite cheeky with his driving; just look at how he took advantage of the rules around track limits in Sochi – we're still obsessed with that move months on!
It turns out that Miami was no exception, and Alonso was plotting how he was going to make up places on the first lap before he'd even climbed into his Alpine.
Fernando managed to make up four positions on Lap 1, although in doing so did manage to tag the rear of Lewis Hamilton's car 😬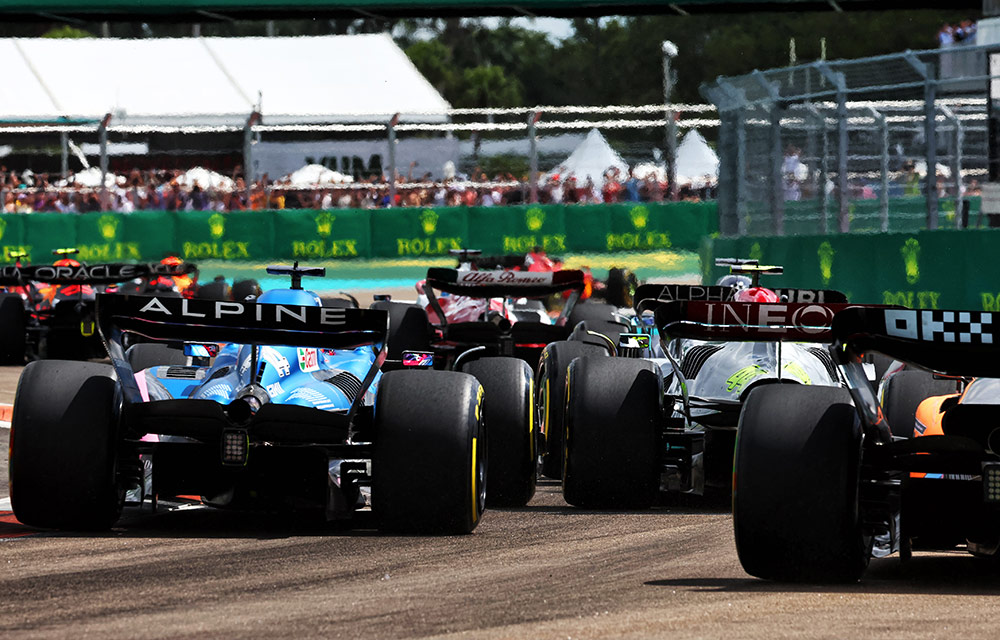 Speaking to media including The Race after the Miami Grand Prix, Alonso confessed he'd used the Drivers' Parade to come up with his master plan.
"I saw on the Drivers' Parade…slowest drivers' parade ever… that we stopped at Turn 1 on the outside. I was looking at outside Turn 1 for 20 seconds and felt it was very grippy, and there were no marbles, no stones, no nothing. It was very clean.
"So I said, 'I will go on the outside at Turn 1', they were all braking carefully on the inside, and I made a lot of places there."
Now that's one way to do the Drivers' Parade 😂😍 #MiamiGP pic.twitter.com/i6PZOOp3vE

— WTF1 (@wtf1official) May 8, 2022
Fair play, Fernando 😂👏
It's just a shame Alonso was handed so many penalties during the race that he dropped out of the points, as well as picking up a chunk of penalty points too.
Perhaps he'll have better luck at his home race next time out!