Our brains are still trying to figure out exactly what happened this weekend, this sport provides more drama than Keeping Up With The Kardashians at times. But it's not great when even the governing body are up and down in their decisions more times than a yo-yo. 
And Fernando Alonso wasn't happy about it either – but not because of how frustrating it is for him, but how sad it is for the fans. Aw, look at him thinking of us.
Speaking during the four hours when he wasn't third in the Saudi Arabian GP, Alonso said he wasn't too fussed because he'd still got to go on the podium – even if he had the trophy literally snatched out of his hands as soon as he got off it.
He said: "It doesn't hurt much, to be honest. I was on the podium, I did the pictures, I took the trophy, I celebrated with the champagne and the team, and now I only have three points less. I did have 15, now I have 12. I think it's more an FIA poor show today."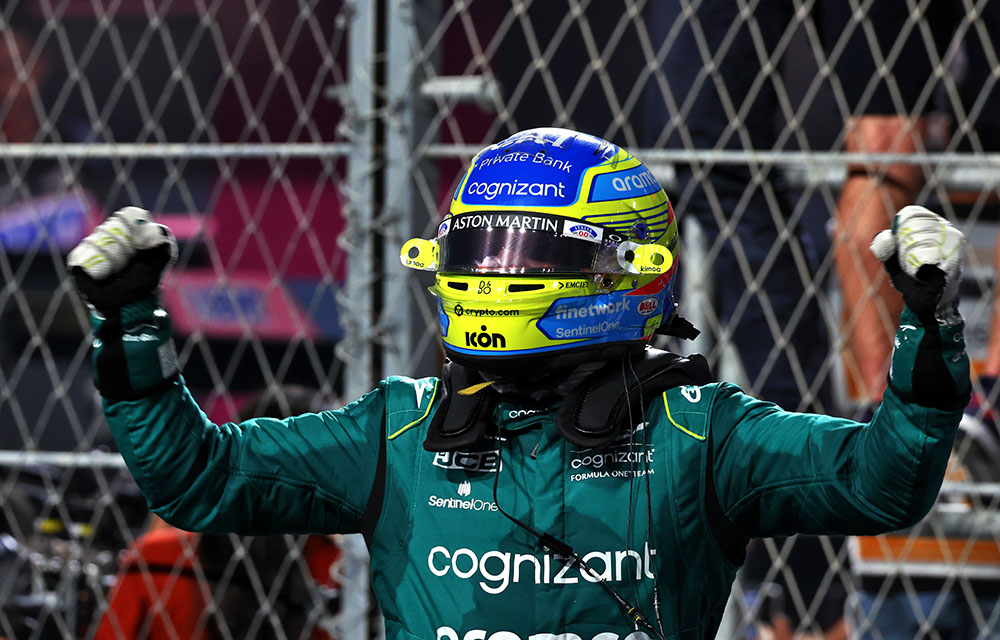 Although those three points and his podium have now been reinstated, we can't help but think that his comments are even more relatable than before 😬
He continued: "I think today is not good for the fans, when you take 35 laps to apply a penalty and to inform the penalty, and you inform after the podium, there's something really wrong in the system.
"But it's the way it is. I feel sorry for the fans."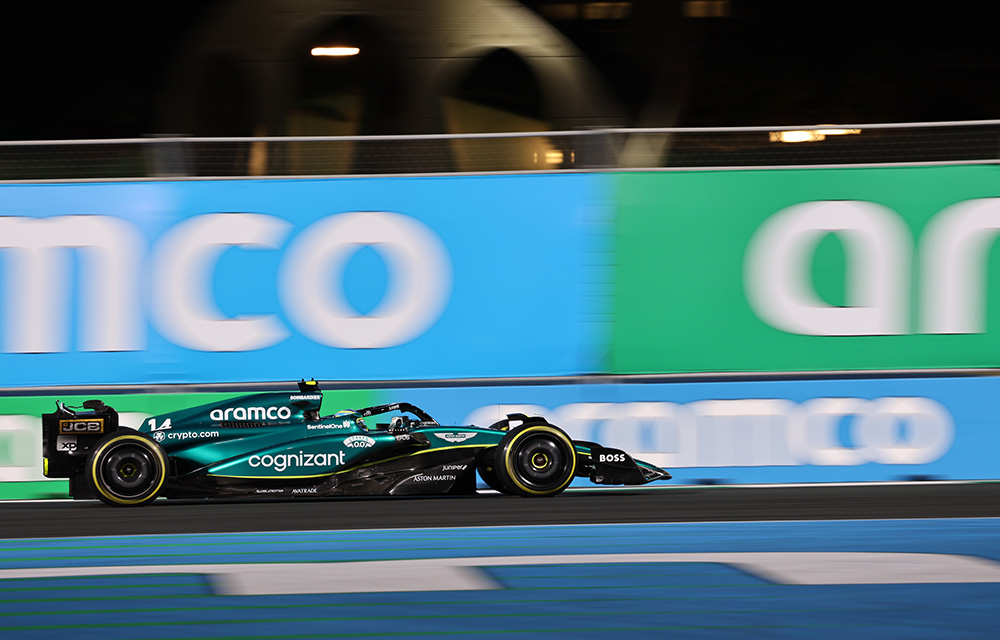 Had the penalty been given during the race, we may have witnessed George Russell chase down Alonso, trying to close the gap and, in turn, seen more racing and excitement. Or Alonso having to push much harder to make sure that didn't happen. Instead, we got a complete uno reverse on decisions and podiums.
F1 used to have a rule that a team had to be informed of a penalty within 25 minutes of the offence, or it didn't count. Now it just applies to telling teams within 25 minutes of a decision being made. When Alonso was asked whether the old rule should return, he said: "No, I think common sense needs to come back. We don't need to invent anything."
We can't argue with you, Fernando. Although, we do wonder if he still feels the same after getting his podium back 😅
What did you think about the FIA's decision making in Saudi?