Putting the blame for Mercedes' surprise front row lockout squarely on Yuki Tsunoda's shoulders, the AlphaTauri driver bore the brunt of Christian Horner's frustration. Never one to mince his words, the Red Bull boss claimed that Max Verstappen and Sergio Perez "got Tsunoda'd" in qualifying for the Mexican Grand Prix.
Bit harsh there, Christian! If Red Bull had taken pole, it might have been a different story with Yuki being hailed as the perfect junior driver for getting out of the way of the sister team. The outburst put the Japanese driver under the microscope once again, and he seemed a bit nervous about what Horner and Red Bull advisor Helmut Marko were going to say to him.
Fortunately, AlphaTauri boss Franz Tost had his driver's back and questioned Horner's criticism of Yuki's actions. Speaking to The Race, he said: "He didn't make a mistake. He did it deliberately. We said to him, 'Perez is coming', and he deliberately went to the side not to disturb them or not to be in front of them.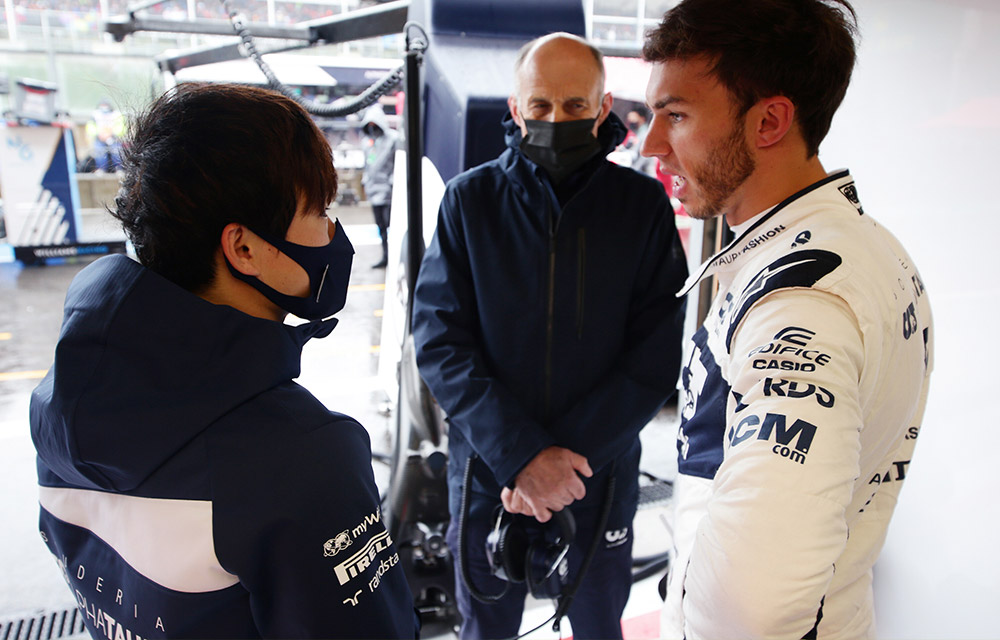 "I absolutely don't understand to be honest, why Perez went also off the track there. Yuki went to the side as all the drivers do in qualifying to make place for the cars which are coming behind which are on a qualifying lap.
"He was not a qualifying lap. It's easy as that. That's why I don't understand anything about this."
Fortunately, fans and members of the F1 community were there to show him support on social media, including a rather surprising appearance from a rival team. 👀
Keep your head up, Yuki. 👏 Don't let the haters get you down. 👊

— Mercedes-AMG PETRONAS F1 Team (@MercedesAMGF1) November 6, 2021
Further down the pitlane, Alfa Romeo's reserve driver and Ferrari junior Callum Ilott was on hand to lend some support to his former F2 rival confirming that it wasn't Yuki's fault and "tomorrow is a new day".
An ultimate team player, Yuki sacrificed his race strategy by qualifying on the softs to guarantee a Q3 appearance. He then gave his teammate Pierre Gasly a tow to help him secure fifth, for which the Frenchman thanked him for. Hailing it as "one of our best qualifying of the year", it was also AlphaTauri/Toro Rosso's best-ever qualifying result in Mexico.
Meanwhile, Yuki will be starting the race from 17th due to an engine penalty but crucially outqualified McLaren's Lando Norris.
Chin up, Yuki, we're all rooting for you!