There was a bizarre moment for Pierre Gasly during second practice in Singapore. As he arrived at his AlphaTauri garage, Gasly's car dramatically caught on fire. Luckily, quick thinking from mechanics at Aston Martin meant they were on hand with a fire extinguisher to put out the flames, but it was still a scary sight. 
So, what on earth happened?
Well, after the session, Pierre explained the small fire was caused when "we connected the fuel breather".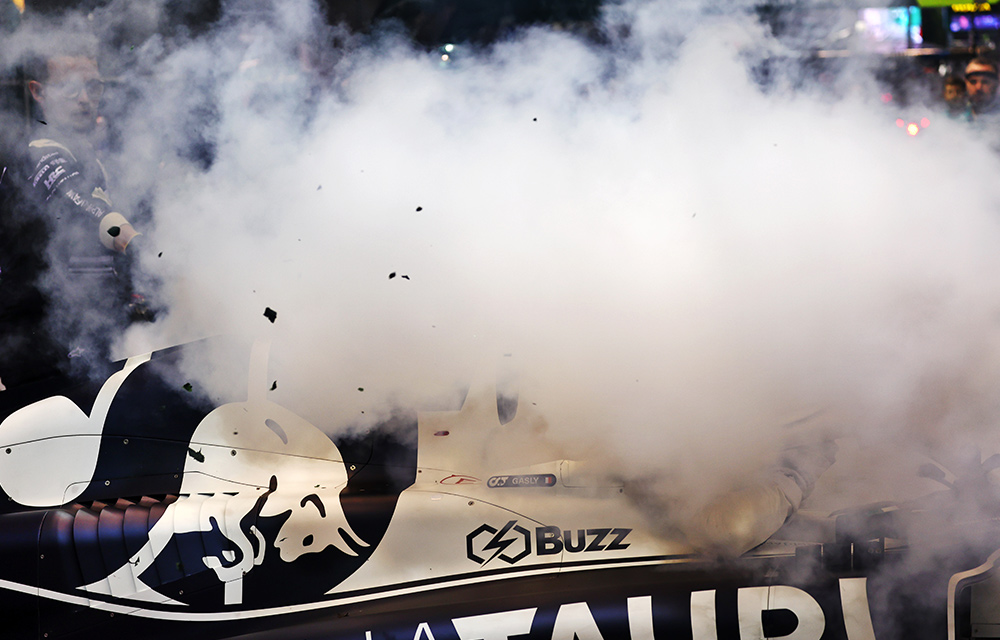 "We lost some running, but it was easily put out," he continued. "Ultimately, it just burnt some paint, and we could get back out on track fairly soon after."
Issues like this have been seen before, with Kevin Magnussen facing a similar scare back in 2016 during FP1 for the Malaysian Grand Prix. 
According to F1 technical guru Gary Anderson, "the fuel tank will have a pressure-relief valve [the fuel breather] to protect the chassis from over pressurisation when the fuel heats up. 
Replays show Gasly's car catch fire as he comes into the garage. Team quick on hand with fire extinguishers and Pierre is out the car 😳 #SingaporeGP pic.twitter.com/jAbOFdj1ip

— WTF1 (@wtf1official) September 30, 2022
"It could just blow off at the wrong time, so the vapour ignites. Normally, the end of the breather pipe will terminate a long way from anything that could ignite it."
Speaking about the moment, AlphaTauri's Chief Race Engineer, Jonathan Eddolls, also claimed it "looked worse than it was".
It was certainly a shocking moment, and we're glad to see nobody was hurt in the process 😳