There's been a lot of excitement in the world of F1 today, with Audi confirming they're joining F1 from 2026 as a power unit manufacturer. As well as launching a very sexy concept livery, Audi have been finding ways to throw shade at their German rivals, Mercedes, already!
In their press release, Audi made sure to get in nice and early that it would be "the first time in more than a decade that a Formula 1 power train will be built in Germany".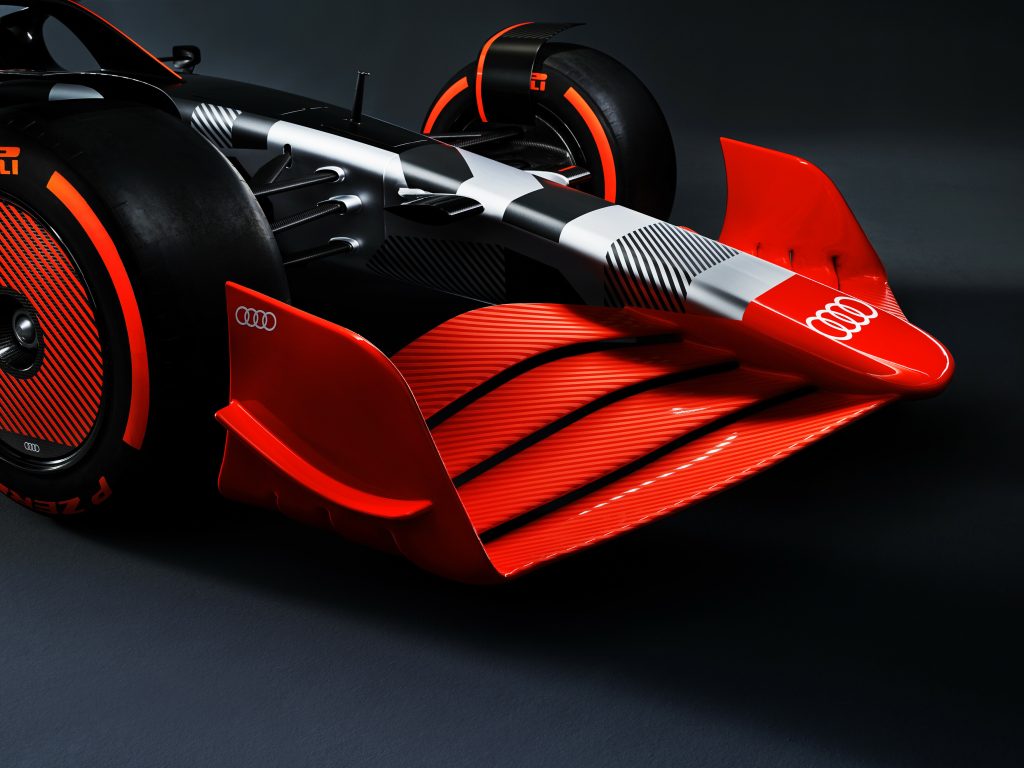 This is a clear dig at Mercedes, who, although are a German manufacturer, build all their PUs in Brixworth, UK. It might be a cheeky comment, but it's a clear dig at the reigning Constructors' Champions.
Then, and this is the juicy one, when sharing some concept livery designs on Twitter, said: "Rumour has it: rings are the new stars".
Rumor has it: Rings are the new stars: Audi joins @F1 in 2026.

>> https://t.co/3IDm5zKGIH#Audi #F1 #Formula1 #team #news #automotive #FutureIsAnAttitude pic.twitter.com/N7w7uEPTAU

— Audi Sport (@audisport) August 26, 2022
Audi is known for their four-ring logo design, and Mercedes have a three-point star in its logo. Honestly, we're living for the fact Audi have come onto the scene and is already wanting to stir the pot.
We're already looking forward to the 2026 Audi vs Mercedes episode of Drive to Survive 🍿