The 75,000 fans who attended last season's shitshow at Spa are finally getting compensation for their three-hour wait in the rain, but it's probably not what they had in mind.
Belgium is pretty well known for its wet-weather, but F1's last visit to Spa took it to a whole new level. After fewer than three laps behind the safety car, the Belgian Grand Prix was red-flagged and wasn't restarted… but we somehow ended up with a podium?!
Red Bull's Max Verstappen ended up winning by default, but drivers were only awarded half points for the weekend. This meant that as the race was technically carried out, fans weren't legally entitled to any sort of refund on their VERY expensive tickets, despite not seeing any real F1 racing!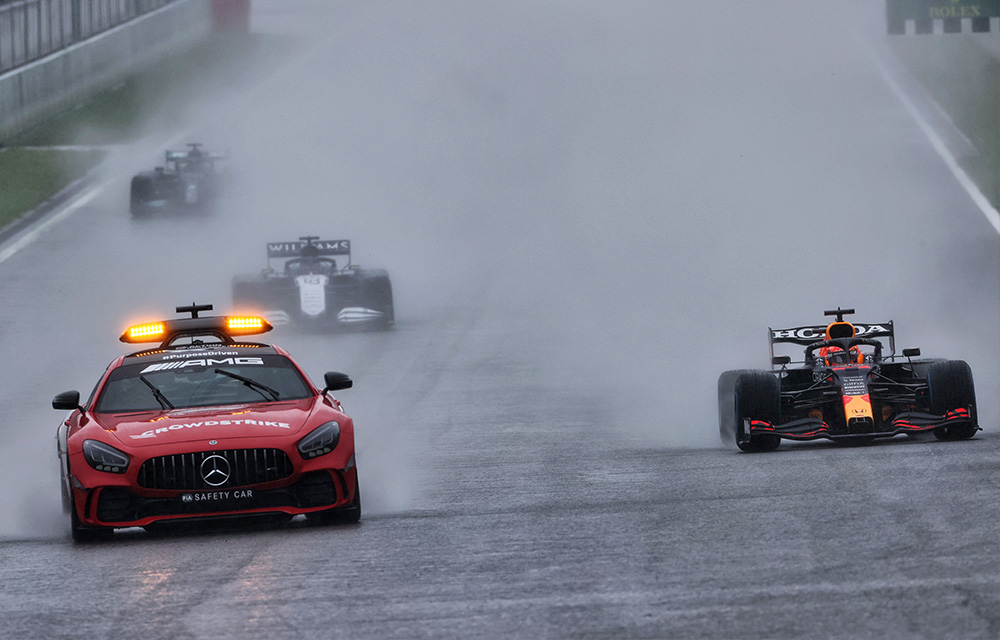 Instead of just giving fans their money back, Belgian GP organisers offered free F1 TV passes, entry into a 170-ticket prize draw for this year's race, and a chance to attend a 'special event'.
The affected fans weren't exactly jazzed about the first two offerings, but at least the 'special event' sounds cool!
It will take place on Thursday and some pretty cool stuff is planned. From 10am onwards, F1, F2, and F3 drivers will be making on-stage appearances as well as doing some on-track demonstrations. There will also be a pit-lane walk which will feature an exhibition of historic F1 cars and a live concert and DJ to round the day up.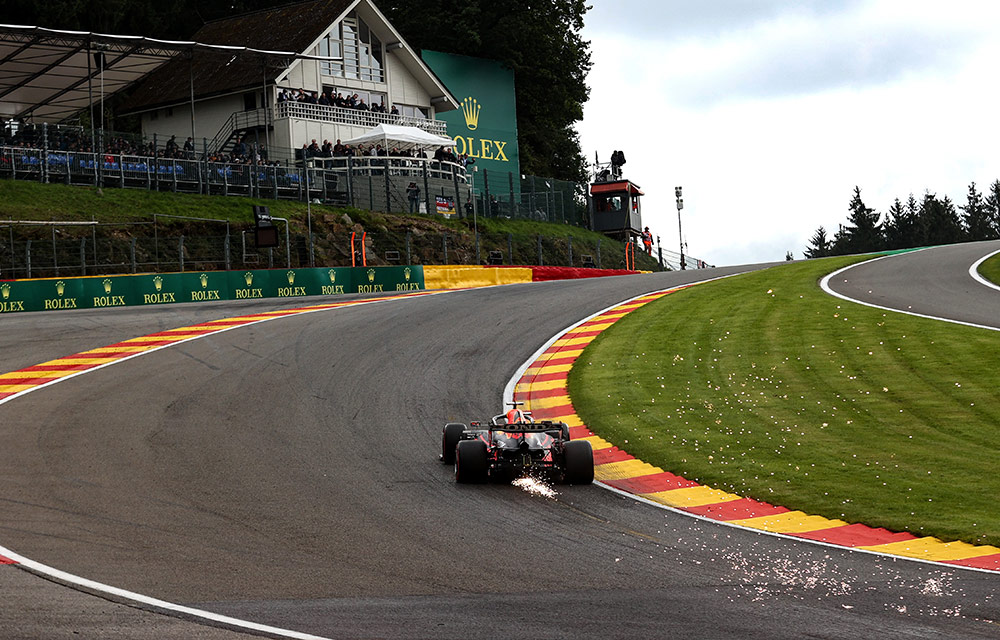 We know, it's not exactly the same as watching Charles Leclerc and Max Verstappen go wheel-to-wheel through Eau Rouge at 170mph, but it's better than nothing!
Do you think this is fair compensation for last year's rain-soaked fiasco?