Most drivers would bend over backwards to drive for Mercedes, but not Valtteri Bottas. Since he joined the seven-time Constructors' Champions back in 2017, the Finn had only been offered one-year deals and decided enough was enough for 2022.
Battling Lewis Hamilton wasn't the only challenge he had to contend with, as he fought for his seat year-by-year regardless of his results. Team boss Toto Wolff believed that the added pressure would be good for him, whereas Valtteri felt the lack of security "starts to eat you from the inside".
No wonder the final straw came in negotiations for 2022, where his mind was already made up after being offered yet another one-year deal. 
"We agreed. It was not like he told me. I had decided myself that if I can't get two years or more with Mercedes, I'm definitely going to go for something new," he said on F1's Beyond The Grid podcast.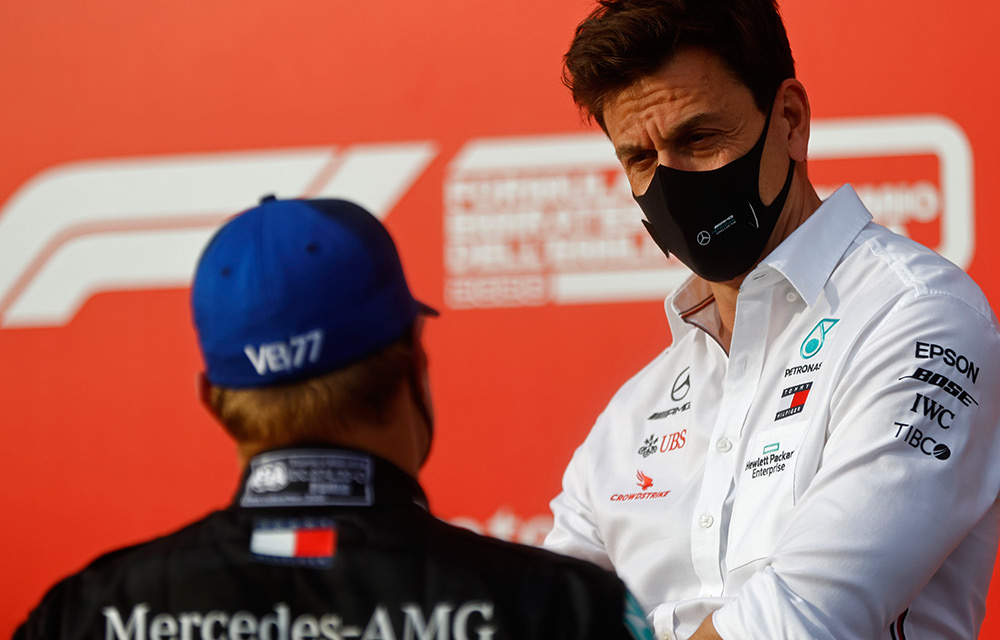 "It was a simple question of can he offer me two years or more? And he said, no he can't, at this moment and then it was quite easy."
Valtteri's time at the Silver Arrows is epitomised by his supporting role to Hamilton, and nowhere is that clearer than this season. The 32-year old is already out of the running with four races to go, over 100 points behind his teammate and a whopping 127.5 points off championship leader Max Verstappen.
Having no regrets about being a team player, Valtteri came under fire from Wolff for leaving the door open for Max Verstappen at last weekend's Mexican Grand Prix.
"You may be able to beat us, but you can't break us." pic.twitter.com/4UUq97sscs

— Mercedes-AMG PETRONAS F1 Team (@MercedesAMGF1) November 8, 2021
Moving on to new opportunities at Alfa Romeo, Mercedes' decision to replace him with Williams' George Russell came as no surprise.
"It was very natural to get George in the car because he has been kind of part of the team for a long time. And it's a new generation, and that's also how the sport is evolving.
"Mercedes have had this young driver programme, and George has been in that for a long time. In case he still develops further and becomes more experienced and even quicker, they didn't want to miss the opportunity."
Do you think Valtteri has made the right decision? Let us know in the comments below.