When Valtteri Bottas announced he would be departing Mercedes and leaving to go to Alfa Romeo for next year, plenty of us fans wondered if we'd seen our last Bottas win. Of course, nobody knows how things will turn out with the new 2022 regulations, but it seems unlikely that Alfa Romeo will suddenly become the most dominant team in F1.
But hey, stranger things have happened in F1, right?
However, on World Porridge Day, Bottas secured his first win in over a year when he won the Turkish Grand Prix from pole. Nice job, Valtteri.
We never stopped believing, VB. 💪 pic.twitter.com/rZDOI8zOJh

— Mercedes-AMG PETRONAS F1 Team (@MercedesAMGF1) October 10, 2021
"It's been a while," Bottas joked after securing victory at the Intercity Istanbul Park. This achievement puts him at ten wins in F1, equalling that of James Hunt, Ronnie Peterson, Jody Scheckter and Gerhard Berger. Not bad company!
"I think from my side I have to say probably one of the best races I've had ever.
"Just apart from that one little slide, everything was under control. But like I said before the race, the car has been really good in every condition, and I have really good confidence with it and could really control it.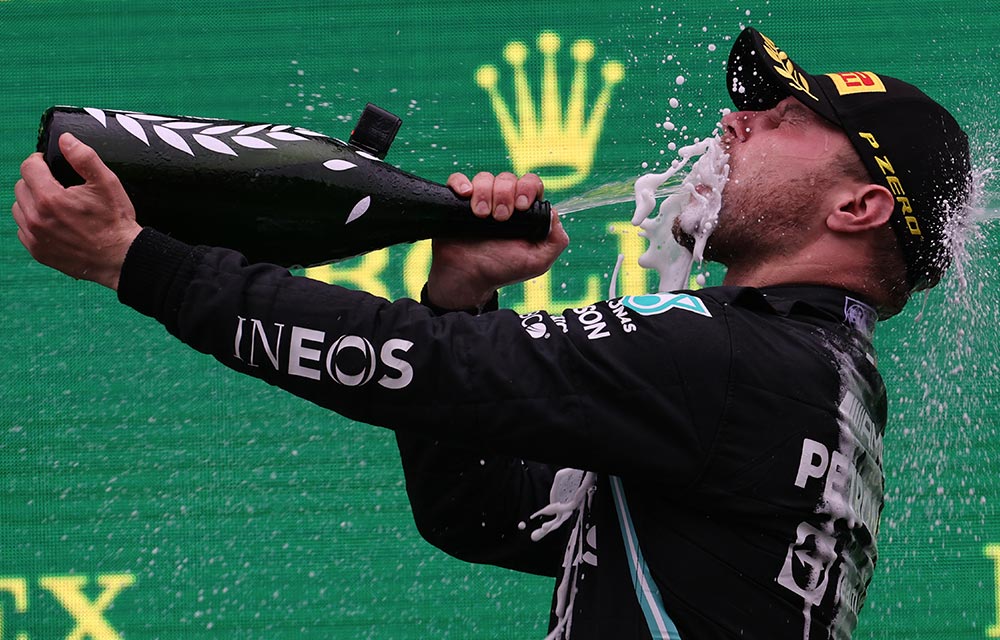 "It's not easy to choose the strategy here with these conditions, when to stop and to which tyre and everything. But I'm glad everything went smoothly for once for me, and yeah, it's nice."
Bottas' last win came at the 2020 Russian Grand Prix, and this win helped him in his fight for third place position in the drivers' championship.
"When there's only one dry line, it doesn't need much that you go off. So you definitely needed to focus all through the race. So yeah, difficult one, and it feels like a well-earned victory."
Bottas also claimed the fastest lap during the race today!