Well, that's a headline and a half. It's no secret that Valtteri Bottas is happy to bare it all, whether that's getting naked for a sauna scene in Drive To Survive or just sharing snaps of his peach on Instagram for us all to see. 
"I am one with nature," Bott-ASS (sorry, not sorry) told Sky Sports when discussing the cheeky photo from his social media last week.
"[It was] actually for a good cause. We were selling prints of it for 24 hours and over 5,000 people bought a print of my bum basically. 
"With that we gathered €50,000 for charity. 
"Making good with my bum."
Honestly, this man is something else 😂 I just want to know who ordered the prints…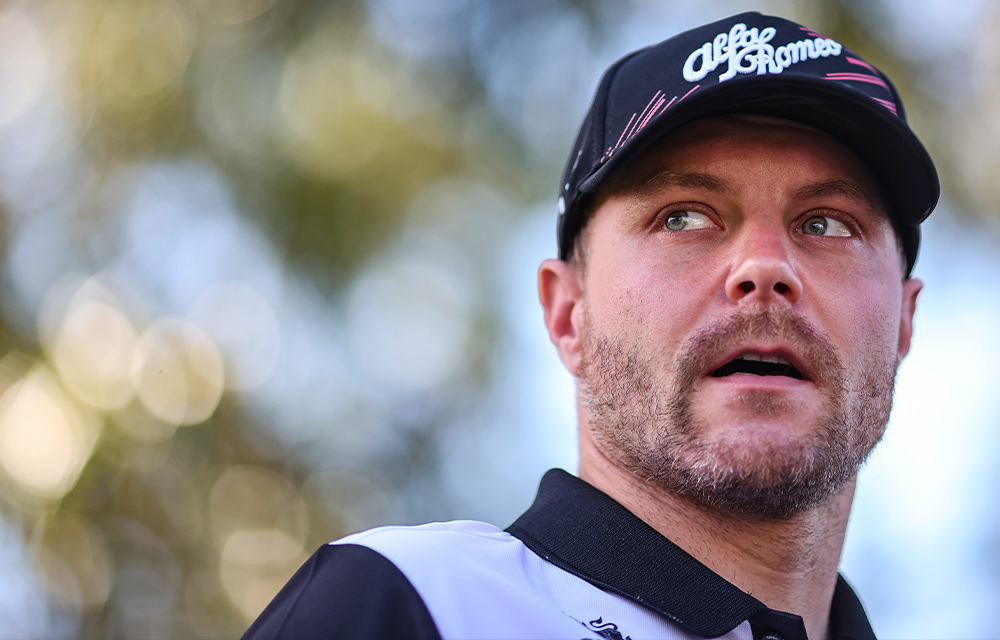 His former long time teammate Lewis Hamilton perhaps?
Well, when Hamilton was asked if he'd secured himself a copy, he replied "I didn't even know he'd bought one. But is that the one I'm in with him?" referring to the creative memes that had superimposed Hamilton next to a baring-all Bottas.
"I would for charity, for sure," he said when asked if he'd buy one. "I didn't know it was up for sale but it's one of the best photos I've seen."
That's surely going to be an interesting birthday gift for someone out there!