If you're like us, you're still picking your jaw up from the floor after THAT Bahrain Grand Prix qualifying. As well as a Charles Leclerc pole position, there were also some sensational performances up and down the grid.
One man who certainly got our attention was Valtteri Bottas. The former Mercedes driver made the jump to Alfa Romeo for this season. He not only threw his Alfa Romeo in P6 but also outqualified George Russell AND will line up alongside old teammate Lewis Hamilton tomorrow. Bonkers!
Talking about his old driver, Mercedes boss Toto Wolff revealed that Bottas actually sent him a message ahead of the race tomorrow.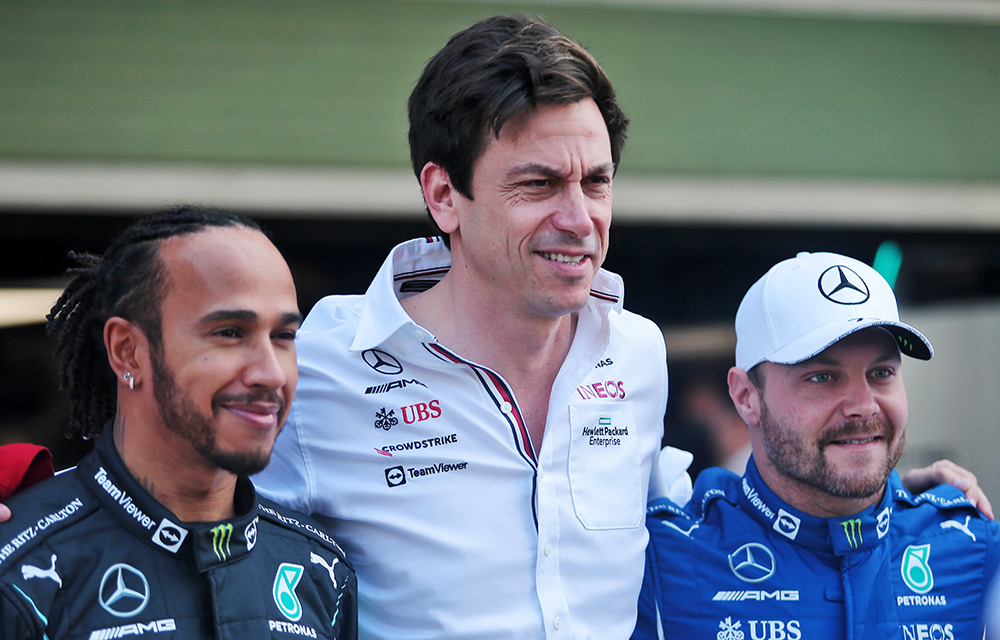 "He sent me a WhatsApp before that said 'look forward to racing you guys tomorrow'," Wolff told media, including The Race.
"I'm happy for him, for Valtteri, that he has made the move to Alfa, and he's the lead driver. As far as I understand, he's bringing his great personality to the team, and he's energising the team."
STARTING GRID

A mouth-watering line-up for Sunday's race 🤤#BahrainGP #F1 pic.twitter.com/zwZv45lGz7

— Formula 1 (@F1) March 19, 2022
Sounds like lots of positive vibes are being exchanged, but let's see how things are after the race tomorrow 👀
Were you surprised at Bottas' performance in qualifying? Let us know in the comments below.