These are two worlds I never, ever saw colliding… but yes, it's true. The newest instalment in the Call of Duty franchise, Modern Warfare II, will be releasing an online multiplayer beta that includes a map which is set at Marina Bay, the F1 Singapore Grand Prix circuit!
This 6v6 map will be set in a burning pit lane whilst cars (granted, they aren't F1) are racing around the track. Yes, you are reading this correctly.
We understand that, with our agreement, @infinityward have announced they designed a Grand Prix map as a part of the #MWII Beta. This is right, and the map will be playable for the 2022 Beta. We will be playing on Grand Prix in #MWII this year. pic.twitter.com/8kbaSEkChU

— Call of Duty (@CallofDuty) August 7, 2022
I'm not entirely sure how this wasn't grounds for them to red flag the race, but then there will also be 12 players shooting at each other, so I guess our imaginations will have to be stretched a little…
Unsurprisingly, no F1 teams, or F1 themselves, have connected themselves to this, so you'll find yourselves fighting around the Rohan team garage, outside by the Ferris wheel and generally just trying to survive around Marina Bay.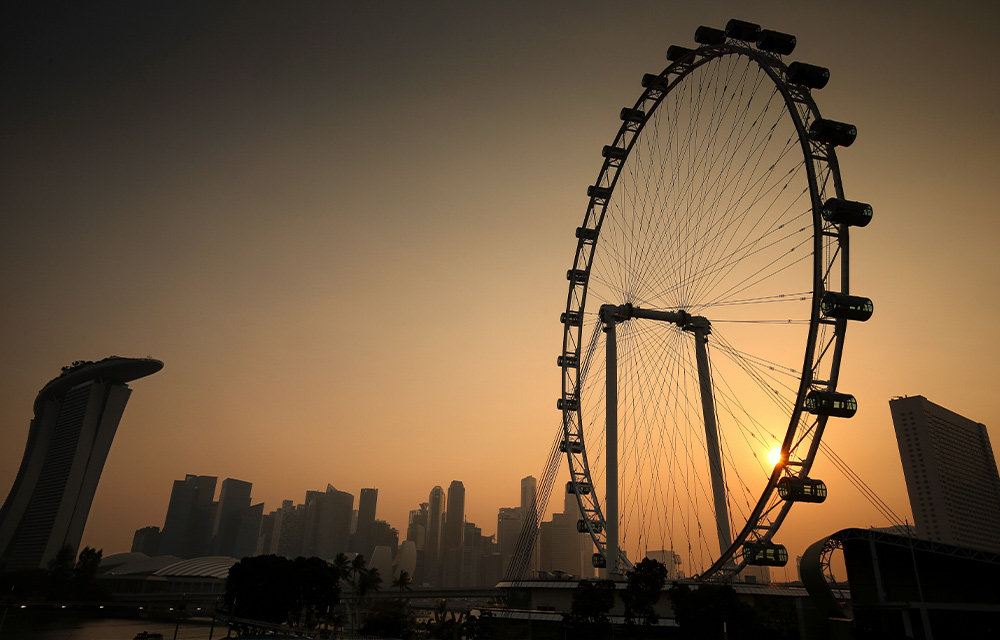 The clip is pretty short, so it's difficult to see the extent to which you'll fight around the pit lane, but if it's a 6v6 map, it probably isn't going to be the biggest.
The level of detail they've put into this map is pretty damn awesome. I'm sure the F1 hardcores out there will notice subtle differences but remember, they probably had to get around all kinds of issues to make this happen!
Hence why the cars look like a strange blend of 2018 and 2022, and the tyres on the car are not from Pirelli but instead from Tullis Tyres.
I do really like the extra levels they've gone to, though, showing one car on red-walled Tullis Tyres early on in the video and then yellow walled tyres later.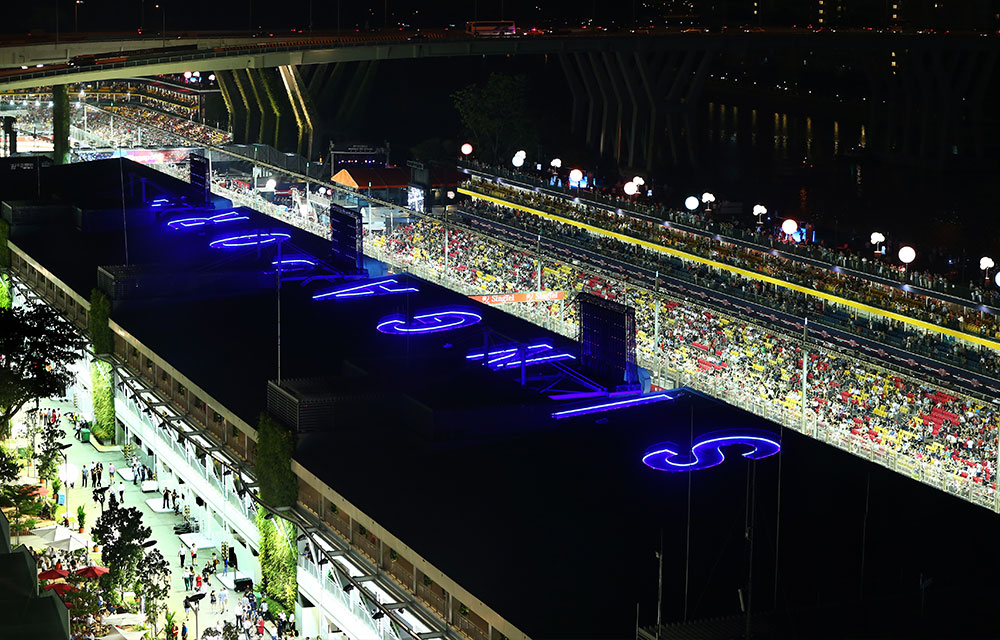 That, plus the fact they announced the map in the tweet template of Oscar Piastri calling out Alpine… I think it's safe to say, Call of Duty staff have some serious wheel knowledge.
Seven-time F1 champ Lewis Hamilton also appeared as a non-playable character in the Infinite Warfare game back in 2016.
Are you excited to see this rather strange yet pretty awesome combination? Will you be playing the beta now that you've seen this?