Poor Carlos Sainz, in a car capable of winning this weekend's race, he went from one problem to another. After explaining that 'everything that could go wrong, went wrong' in Q3 yesterday, he faced more drama at the race start on Sunday and eventually beached his car in the gravel and was forced to retire.
During quali yesterday, Sainz had problems with a poorly-timed red flag and then faced an issue with the starter, so he couldn't get out on the track when the team wanted. He qualified P9: not an ideal result.
Unfortunately for the smooth operator, his bad luck continued into race day when he had more difficulties with the car right before the race started.
A shocking weekend for Sainz

Qualifies P9
Drops to P14 at the start
Spins off and out on Lap 3
17 race points streak comes to an end pic.twitter.com/nR2qHgZC79

— WTF1 (@wtf1official) April 10, 2022
"We had similar problems with the switches in the car as yesterday," Sainz told media after the race. "Some switches not working."
"We had to change the steering wheel one minute before the start, which meant the second steering wasn't well configured for the start. I had the wrong start map setting, which was giving me anti-stall in both starts, which meant, unfortunately, we triggered anti-stall.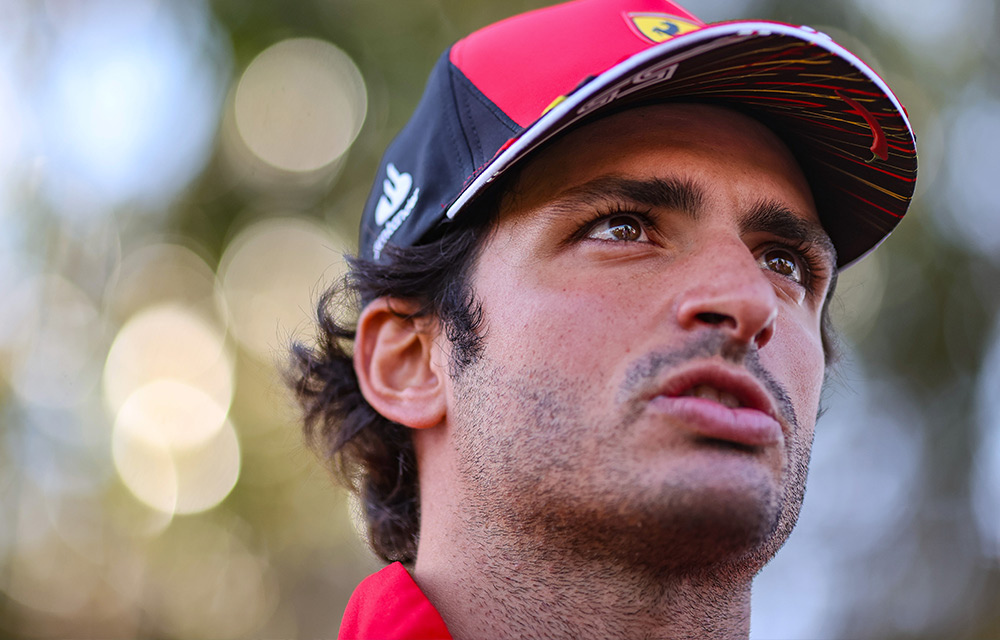 "We went backwards on the hard tyre, and then with the rush of wanting to come back through the field, I made a driving mistake."
The poor start meant Carlos dropped back to 14th at the start before his error that left him stuck in a gravel trap and brought an end to his 17 race points-scoring streak. The Spaniard also ended his run of 31 consecutive race finishes!
He'll be hoping for a better result at one of Ferrari's home races in Imola, next time out!