When Ferrari announced Carlos Sainz was joining the team alongside Charles Leclerc, nobody was sure how the dynamic would play out. But talent aside, they've actually become one of our favourite driver pairings on the grid, and it seems like that friendship has only grown throughout the two seasons they've spent together. 
We're suckers for a good F1 challenge video, especially if it's from one of the teams. We like seeing the friendships between teammates form, whether slightly forced or not. But Carlos and Charles have struck up a great friendship, which will ultimately help things on track too.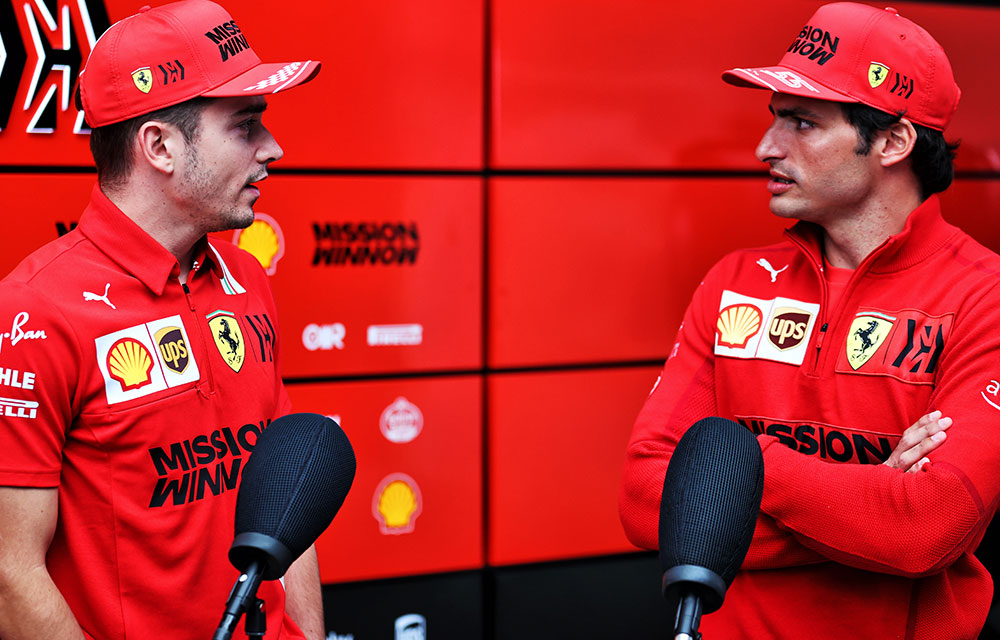 We've seen glimpses of inside jokes, particularly the Lord Percival nickname during the Ferrari launch. But surely that competitive nature as teammates still presents itself in day-to-day activities?
After the launch, Carlos was asked who comes out on top in other sports, and he said: "let's start with the obvious one, golf. I win. Paddle, I win. Chess, it's very tight not going to lie. Skiing, I saw he skis very well, but I do also very well so it would be tight. We need to do a ski slalom and time it!
"We need to play table tennis, I think that would be close. Any racquet sport I play a lot, so I think I'd have the upper hand."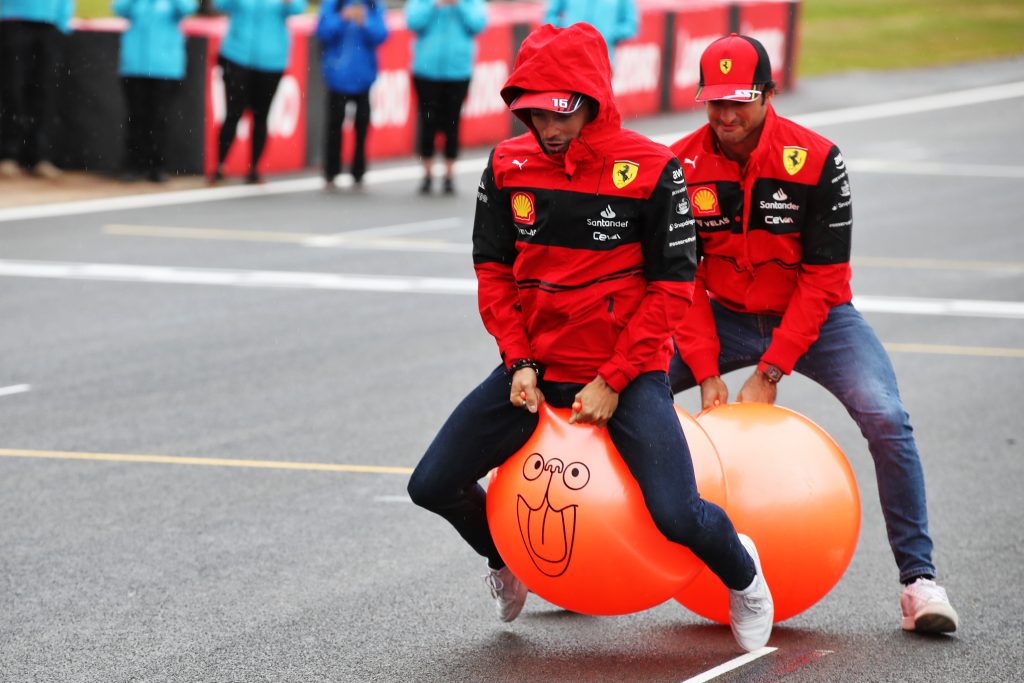 Charles confirmed their competitive nature by adding: "Whenever we're together, we have a really good relationship. Of course, very competitive, whether it's on track or off track playing paddle, but it's a healthy competitive [relationship], and I think it pushes us forward."
Why do they now seem like the type of friends who shout 'shotgun' before getting in a car together 😅
Do you think their relationship will stay healthy throughout 2023?