Carlos Sainz seemed extremely surprised over the radio when he found out that he had secured his first pole position in F1 in the tricky conditions around Silverstone – and he reckons he could have been even faster!
Sainz exclaimed over the radio in disbelief, after he secured the pole position "No way! I didn't expect that one, I felt terrible out there. How did I do P1?" and it seems like he thought he was struggling just as much as everyone else. He explained why.
"Honestly, I had no idea where I was going to qualify because the conditions were so changeable that I didn't even know what was the lap-time to beat in Q3. I didn't know what lap-time I had to do on that lap to go pole."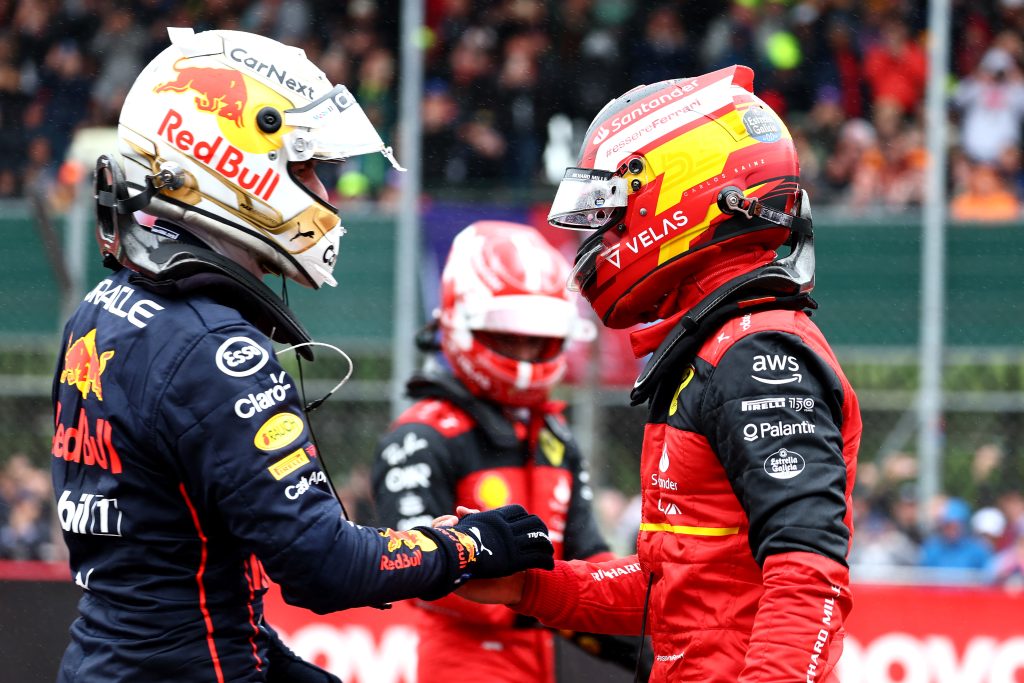 Sainz had done two consecutive push laps before his final pole position lap, so he knew that his battery was going to be drained but he was able to thread his Ferrari through the narrow dry line emerging on the high speed corners of Silverstone on his final lap.
Meanwhile Charles Leclerc spun on the wet part of the track when he missed the kerb at Becketts.
"It didn't feel amazing, because I did a small mistake in Turn Three, which threw me out of line into Turn Four, then I remember going through the high speed and thinking I should have maybe pushed a bit more, then running out of battery into 15 and 16.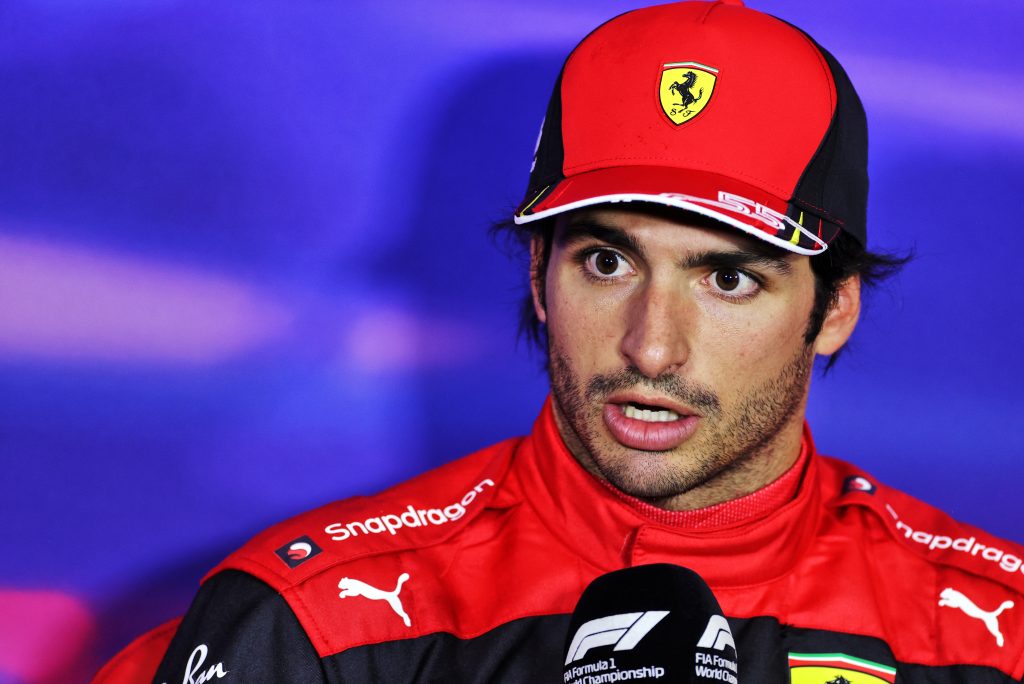 "And I said, well, I have the lap on the board which through the corners is not too bad, but missing the battery and everything in the last couple of straights, I was convinced that maybe it was not going to be enough. But then, it turned out to be enough
"But that's what I meant: that the lap wasn't perfect because of all these couple of things…Not the most optimal, perfect love of your life."
Do you think Sainz can secure the race win in dry conditions?