If you've been following Carlos Sainz's Instagram recently, you'll know he's currently supporting his father at the Dakar Rally. Sainz's dad is a rally LEGEND and also called Carlos Sainz, so we'll call him Papa Sainz in this article to avoid confusion 😂
Papa Sainz has been competing in the famous annual rally competition, which is now being held in Saudi Arabia. He's won the event four times before and taken part 17 times, so he knows what he's doing.
Carlos has been on-site but almost got his dad into big trouble over an innocent mistake during one of the stages…
So what did he do? Well, he helped shut the door to his dad's Audi RS Q E-Tron E2 after the team had to stop to make repairs. It might not seem like much, but it caught the attention of the FIA sporting delegate, who then reported it as potentially breaking the rules.
كارلوس ساينز الابن @Carlossainz55 سائق فيراري في #فورمولا1 يتابع والده كارلوس ساينز الأب #CSainz_oficial خلال تصليح سيارته في المرحلة الثالثة من #رالي_داكار 2023

🎥: @KSAF_SAMF#داكار2023 #داكار_السعودية2023 #Dakar2023 #DakarInSaudi #F1 #F12023 #essereFerrari #Carlossainz pic.twitter.com/6nNEezmlsW

— Ibrahim Al-Zubaidi 🇸🇦 (@IbrahimAlZubadi) January 3, 2023
Article 49.2.1 of the regulations states that "the presence of team personnel or any team conveyance (including helicopters) is prohibited within 1 kilometre of its competing vehicle", except for some exceptions.
Audi and Papa Sainz (yes, we're still continuing with this) argued that Carlos Jr was "not a member of the team" and didn't act on the "initiative of the team". Therefore, the stewards decided there was no further action because there was "no evidence confirming a violation of the regulations in a legal sense".
But that didn't stop them turning their verdict into a bit of a telling-off for the Sainz family, including the line "of particular importance is the fact that very well-known people in motorsport set an example for everyone else". Ooft!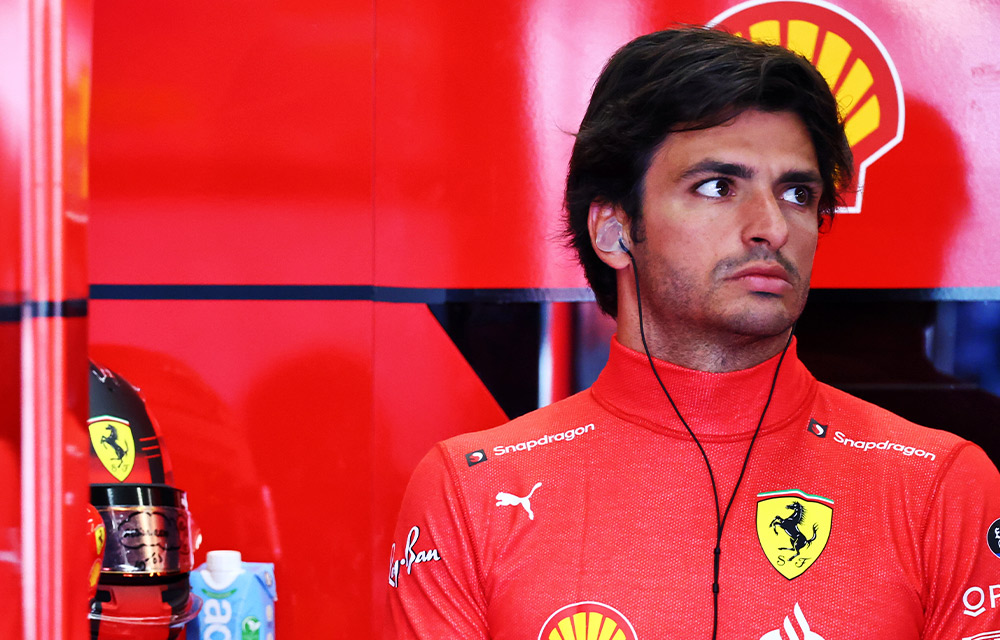 Carlos has now left Dakar to prepare for the upcoming F1 season with Ferrari, and hopefully, won't be able to get his dad into any more trouble – even if it was unintentional 😬
What a drama!