Imagine going from playing video games in your bedroom to racing on actual F1 circuits. That's probably a dream most of us have had, but for Cem Bolukbasi, it's about to become a reality!
The F1 Esports driver is going to be making history as the first racer to graduate from the sim to Formula 2, driving for Charouz Racing System in 2022. The series has produced numerous highly-rated champions, including George Russell, Charles Leclerc and Mick Schumacher and is supporting F1 at 14 races this season.
Crediting his experiences competing in virtual racing for this opportunity, the 23-year-old said: "If I was never in F1 Esports, I would never have had the chance to get into a real car – I would not be where I am now."
BREAKING: @cembolukbasi will race for @charouzracing in the 2022 Formula 2 Championship!#F2 #RoadToF1 pic.twitter.com/W1wunXmXq6

— Formula 2 (@Formula2) January 12, 2022
"I think it's also very important to be the first gamer to do this because it can give people hope. If people see that one person can do it, they will believe they can do it as well. If I can go from F1 Esports to FIA Formula 2, I think anyone can," he added.
Handy with two wheels as well as four, growing up, Bolukbasi won the Turkish motocross championship aged six, before switching over to karting and later virtual racing.
Between 2017 and 2019, he competed for Toro Rosso in the F1 Esports Series. His first season saw him achieve a career-best fifth in the standings, taking 35 points and a race win.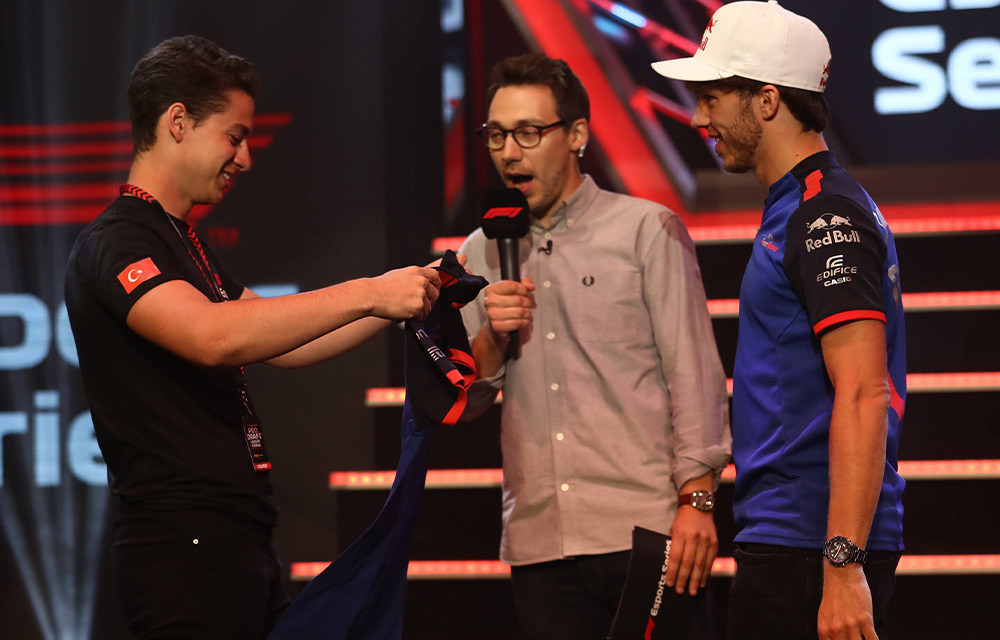 From there, he swapped Esports for single-seaters, making his debut in GT4 racing in 2019. Last season saw him make the step up, racing in the F3 Asian Championship and achieving a maiden victory on his debut in EuroFormula Open, ending the season fifth in the championship with two wins to his name.
His arrival on the F2 grid also sees him become the first Turkish driver to compete in the series.
It's incredible to see a driver make the switch from virtual racing to the real-life race track, and we can't wait to see him in action. Fingers crossed, this provides another path to get more young drivers into F1!
How do you think Cem will get on in F2? Let us know in the comments below.