Just when you thought it was safe to close the laptop! After the FIA had to manually process and review over 1,200 potential track limits violations after Aston Martin lodged a formal protest against the result and the missed calls, we now actually have a final result for the Austrian GP. And dear god, it is a MESS.
The stewards provided a handy guide for the extra penalties, and there were so many, that they actually applied a small amount of discretion. Seriously. Allow them to explain:
"Penalties have been applied as follows – For four infringements, a 5-second time penalty; for five infringements, a 10-second time penalty. Then a "reset" has been allowed due to the excessive number of infringements. The counting of infringements restarts. After another four infringements, a 5-second time penalty will apply; after five, a 10-second time penalty."
With us so far? Cool? Here are the additional 12 penalties, and it isn't pretty. Especially for Esteban Ocon, who has had THIRTY seconds added to his final race time: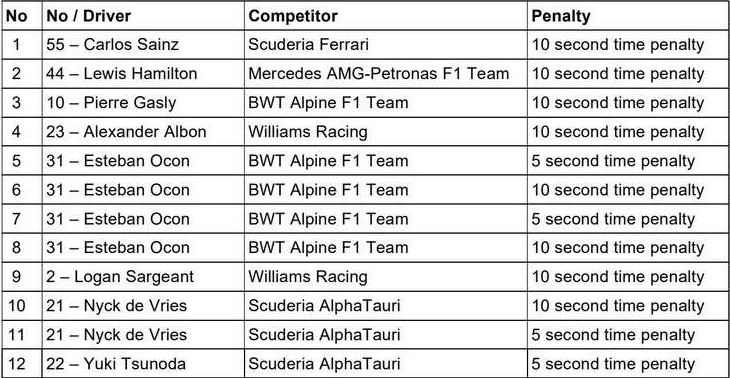 And with that, the final classification looks like this: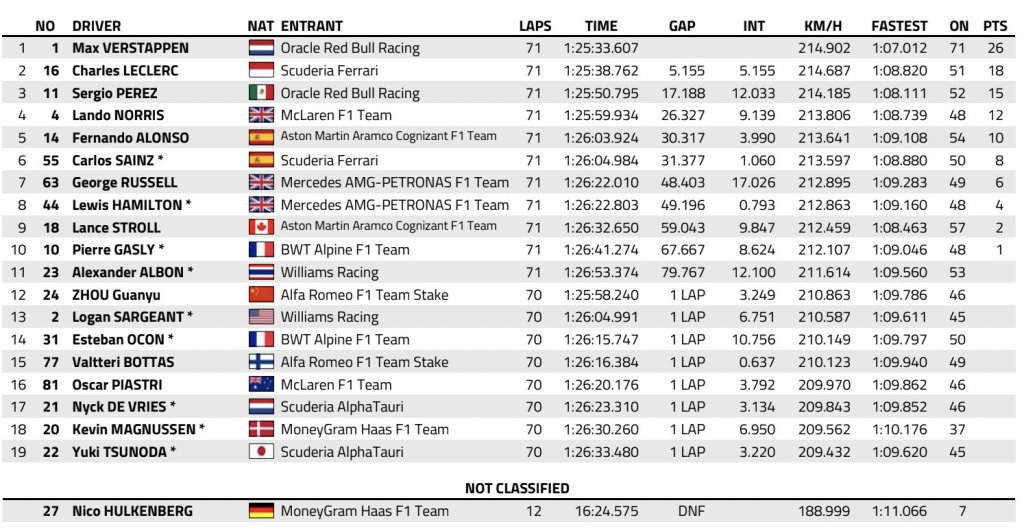 Lando Norris is the big winner, going from fifth to fourth, with Carlos Sainz's solid day ends with disappointment as he drops from fourth to sixth. Lewis Hamilton goes from seventh to eighth with Lance Stroll gains a place to ninth.
Oh, and before we go, a final comment from the stewards in the aftermath of the investigation…
"The stewards very strongly recommend that a solution be found to the track limits situation at this circuit."
…Can't say we disagree.