Maybe you're reading this as the winner of a Charles Leclerc helmet or race suit. But if you're not, then you can still bask in the heartwarming nature of Charles' auction, and the incredible amount raised for the Emilia Romagna Flood Relief.
The campaign put up by Leclerc and RM Sotheby's auction to help the flood victims of Emilia Romagna has raised a whopping €429,000 🤯
Last month, the Emilia Romagna Grand Prix was cancelled after heavy rainfall led to floods submerging the region. As a result of the deadly flooding, 15 people lost their lives, while thousands lost their homes.
After the recent floods in Emilia Romagna, I decided to auction all of my racing kit from the Monaco GP weekend. I hope that we can raise as much money as possible for the people that really need it in this difficult time. The auction organised by @rmsothebys will be live from… pic.twitter.com/k2u7fp0Gnm

— Charles Leclerc (@Charles_Leclerc) May 31, 2023
Leclerc had put up his exclusive home race kit, including his suit, boots, gloves and helmet, up for auction to raise money right after the Monaco Grand Prix. The helmet itself sold for an astonishing €306,000, which broke the record for the highest-priced racing helmet ever to be auctioned.
The rest of his kit? Well, the race-worn suit sold for an impressive €61,200, while his boots sold for €20,400, and his gloves sold for €42,000. Wow.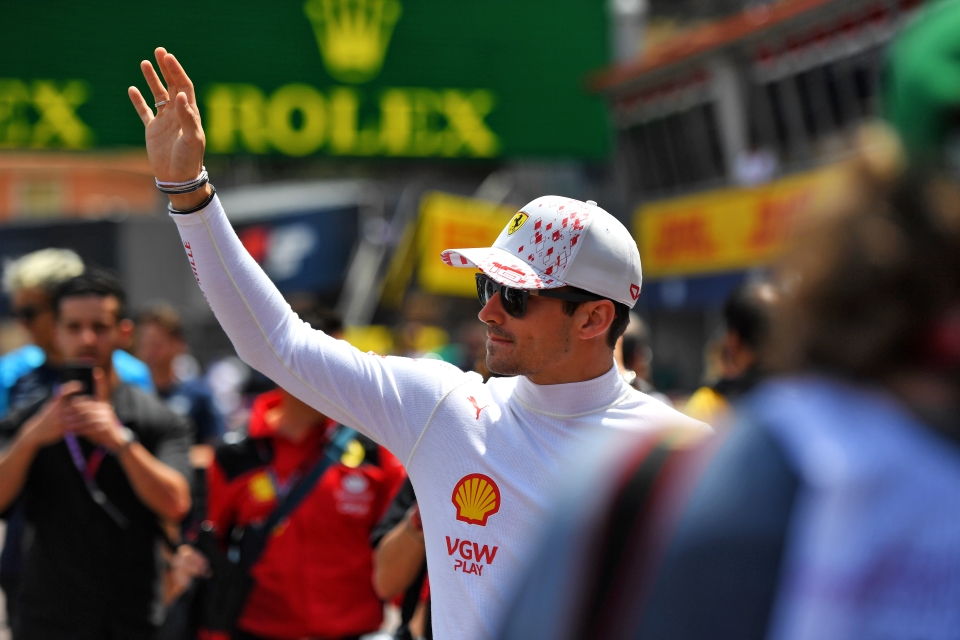 In a press release from RM Sotheby's, they said: "The success of this auction not only reflects Charles Leclerc's immense talent and contribution to motorsport but also demonstrates the generosity and support from enthusiasts worldwide. The proceeds will make a substantial impact on the lives of those affected by the recent flooding in Emilia-Romagna."
We love a charitable king! 👑