Somebody call the fire brigade because Sergio Perez is coming in hot! 🔥 It's not even a week since Sergio Perez took home two victories over the Azerbaijan Grand Prix weekend, in both the Sprint and the main event on Sunday, and he is absolutely dripping in confidence. And, rightly so. 
Perez is just six points away from his teammate Max Verstappen coming into this weekend's Miami Grand Prix, and it seems the 'King Of The Streets' is still reeling from his wins. Some may say Perez got lucky with the safety car proceedings in Baku, but he reckons he beat Verstappen fair and square.
Perez talked to the media, including The Race, about last weekend. He said: "I think I probably have more confidence than others come race day on a street circuit.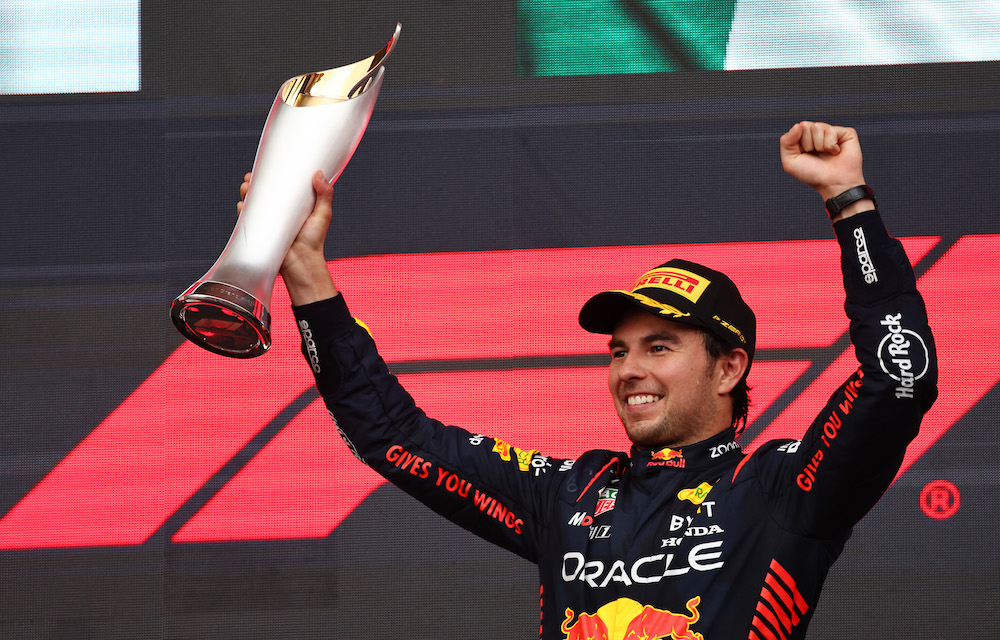 "At the end of the day, I won in Baku on pure pace, it doesn't matter if it's a street circuit or a permanent circuit. If I'm able to do it in Baku, I'm able to do it anywhere."
He was asked if there are certain things he does better than Max, and Checo responded: "Well, obviously, when you win the race on pure pace, you've done better than your teammate.
"I'm sure Max and his team will have a look at that and make sure they understand." 👀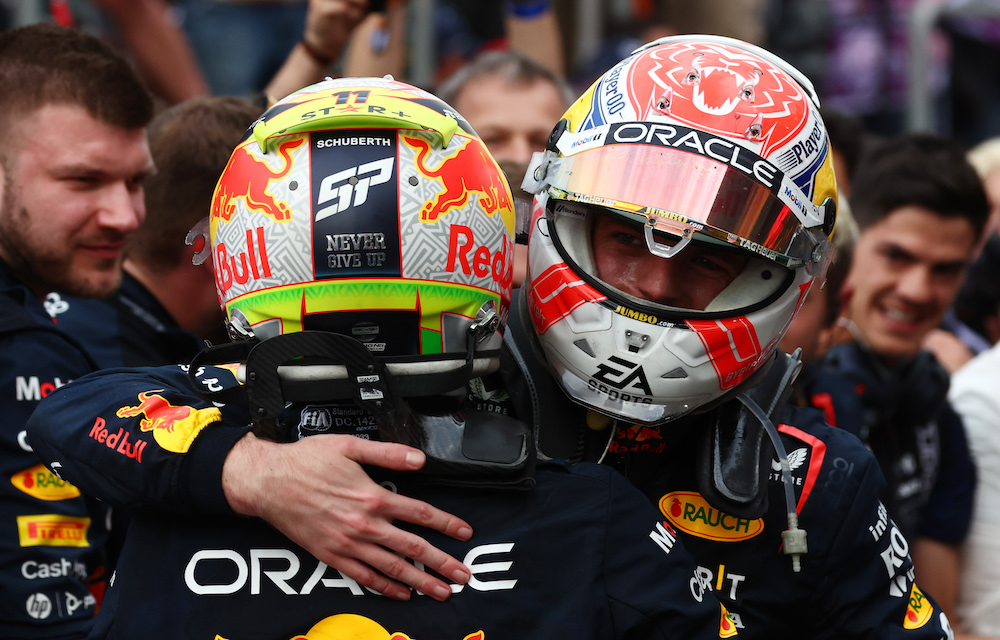 If you're keeping score, it's 2 – 2 in terms of this season for the Red Bull drivers, but if Sergio is serious about being a championship contender, he'll have to show he can win on more than just street tracks.
Christian Horner echoed the same sentiments post-race at the Azerbaijan GP, saying: "Just need to get him going at the proper circuits, too."
Checo is confident the team will support him in his championship efforts against Max and said: "It's what they've been doing since pretty much the start of the season."
However, we are only four races in…
Do you think Perez can realistically take the fight to Verstappen this year?