F1 winter break might be here, but that doesn't mean there's not been any news away from the circuit. Whether that's Valtteri Bottas debuting his new hairstyle or Lewis Hamilton's dog appearing in a TV advert – both groundbreaking stories obvs – there's also been the announcement that Mattia Binotto is leaving Ferrari at the end of the year.
OK, so Binotto is clearly the biggest story here. Having led the team after being promoted to Team Principal in 2019, Mattia handed in his notice after this year's F1 season came to an end.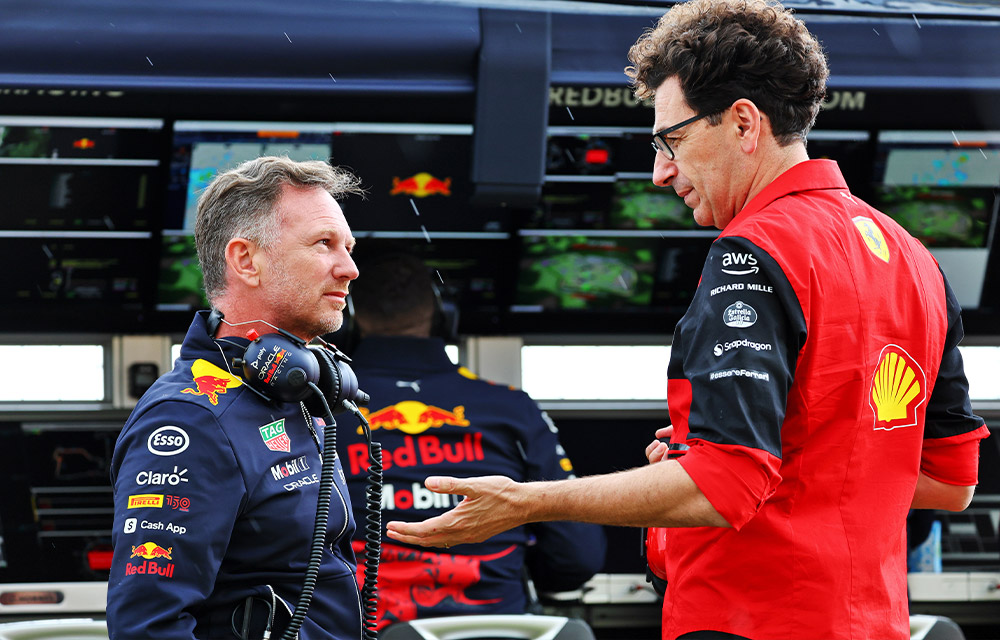 When talking about his departure, Red Bull boss Christian Horner told SkySports that he didn't find the news very surprising.
"I mean, that's obviously Ferrari's choice. I think it will be the sixth team principal I will be sitting opposite since I've been at Red Bull. Difficult for him," Horner said.
"They had a great car this year. They were certainly very competitive."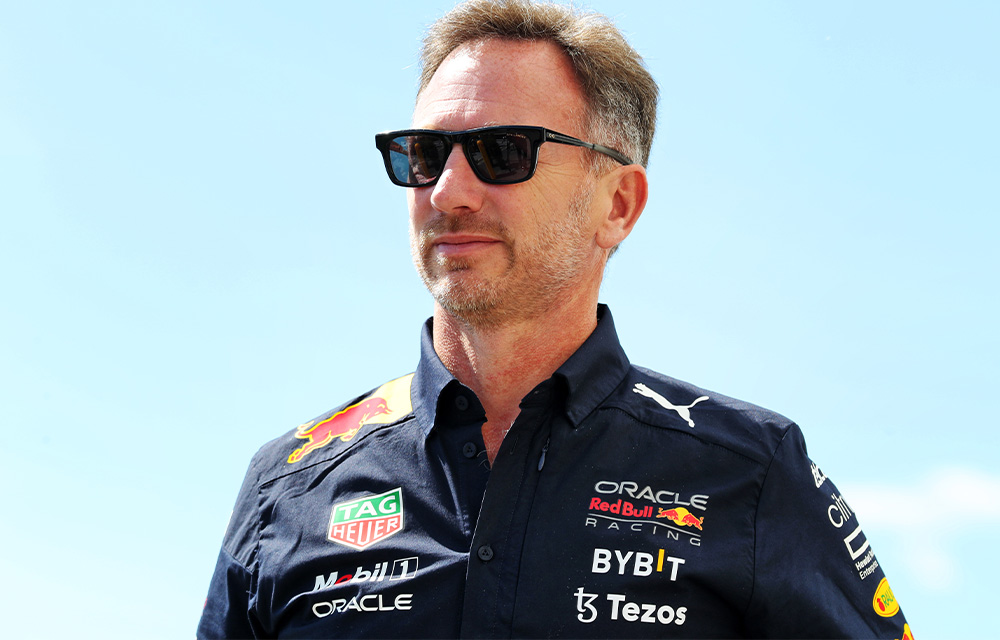 Mattia's replacement has still not been revealed, with many believing it could be current Alfa Romeo Sauber Team Principal Fred Vasseur. However, there had been reports that Ferrari tried to poach Horner for the role 👀
"My commitment is very much with the Red Bull team," Horner shared with Sky. "I have been there since the beginning and have a very close attachment."
How do you think Christian Horner would fare as Ferrari's new team boss?