IT'S THAT TIME AGAIN! Yes, we are back with the WTF1 Clubhouse at the British GP for 2024. If you're like us and longing to meet up with all your F1 friends again and enjoy a weekend of motorsport, we have the place for you. 
Spend the weekend chilling with the whole WTF1 gang at our very special Clubhouse held on the Whittlebury Park grounds.
The campsite is a stone's throw away from the Silverstone circuit and a leisurely 15-minute walk to the closest gate. Whittlebury Hotel is also a popular destination with the drivers and teams. Who knows, maybe you'll even grab a selfie or an autograph while you're there.
Aside from the amazing on-track action, the Clubhouse will provide all the fun you could ever need – from participating in live events such as Q&As and Podcasts to enjoying a bunch of entertainment, including DJs, pub quizzes, and sim competitions.
You can also indulge in top-quality food for breakfast, lunch and dinner, and a massive licenced bar.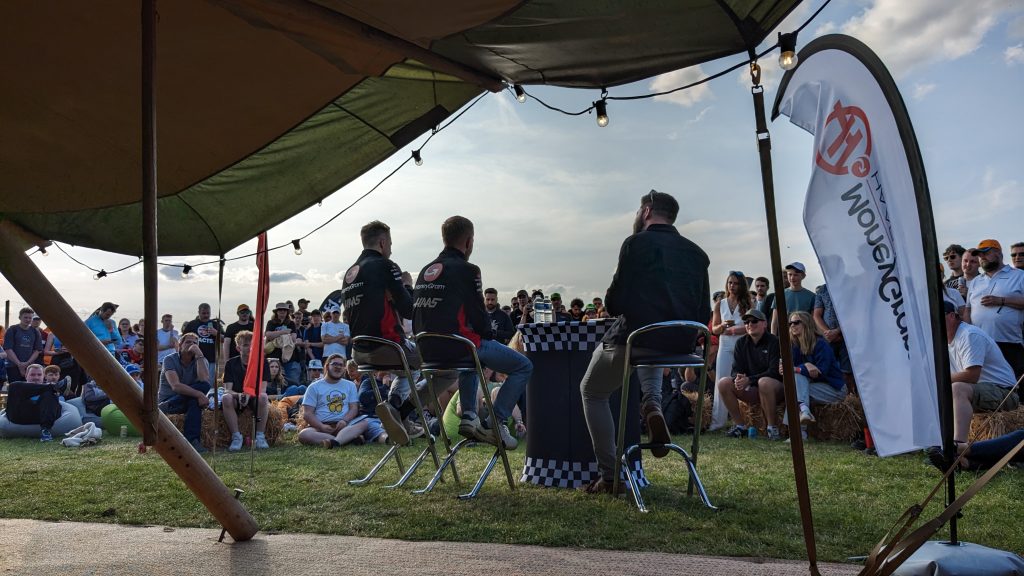 If you haven't secured a British Grand Prix ticket yet, don't worry. You don't need one to hang out at the Clubhouse, just chill and take in the incredible fan-led atmosphere.
This all sounds great, right? But where do you rest after a busy day? Well, we have a wide variety of accommodation options, from Pitch Your Own Tent to Pre-Pitched Camping and even Glamping.
We have top-quality facilities, including hot showers and flushing toilets (ooh, the luxuries!), free phone charging points, and 24-hour security.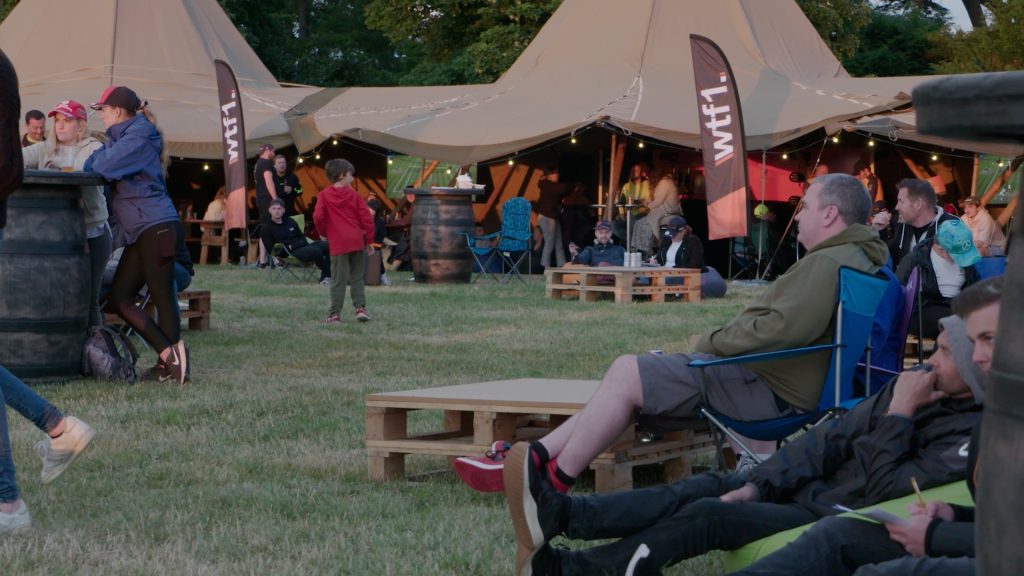 We have so much more to announce and share with you, so keep an eye on our socials for any updates. Trust us, you're not going to want to miss this!
It should be noted that these tickets are for accommodation and Clubhouse entertainment on the campsite only. It does not include entry to the British Grand Prix – GP tickets must be purchased separately.
For more information on the WTF1 Clubhouse and how to become a Team WTF1 Member, please click here!