Love them or hate them, Sprint Races looked to be here to stay, or are they? According to McLaren's CEO, Zak Brown, the newest addition to the F1 format could be scrapped this season as team bosses cannot agree on how to fund the extra costs associated with them and stick within the cost cap.
Since F1 introduced the budget cap of £119 million ($145m) last season, it's become a bone of contention amongst the teams, especially when they have to foot the bill for damage they didn't cause.
Let's look at how the sprint races work, what could change and why they've become such an issue?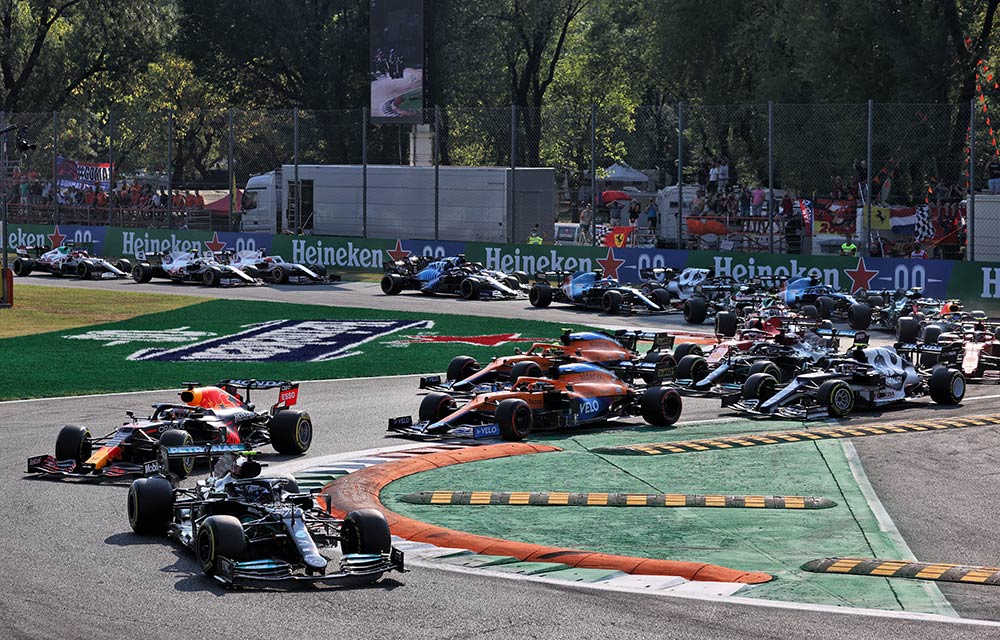 WHAT ARE SPRINT RACES?
2021 saw the addition of sprint qualifying, used to set the grid for Sunday's race. Lasting around 25-30 minutes and run over 100km rather than the minimum 305km for a full Grand Prix, they were supposed to be short, fast-paced and full of on-track battles.
Points were awarded to the top three, with the winner credited with pole position and receiving three points down to one point for third.
The three races at Silverstone, Monza and Interlagos received mixed reviews from fans, although factors such as Lewis Hamilton's fight through the field in Brazil certainly added to the excitement.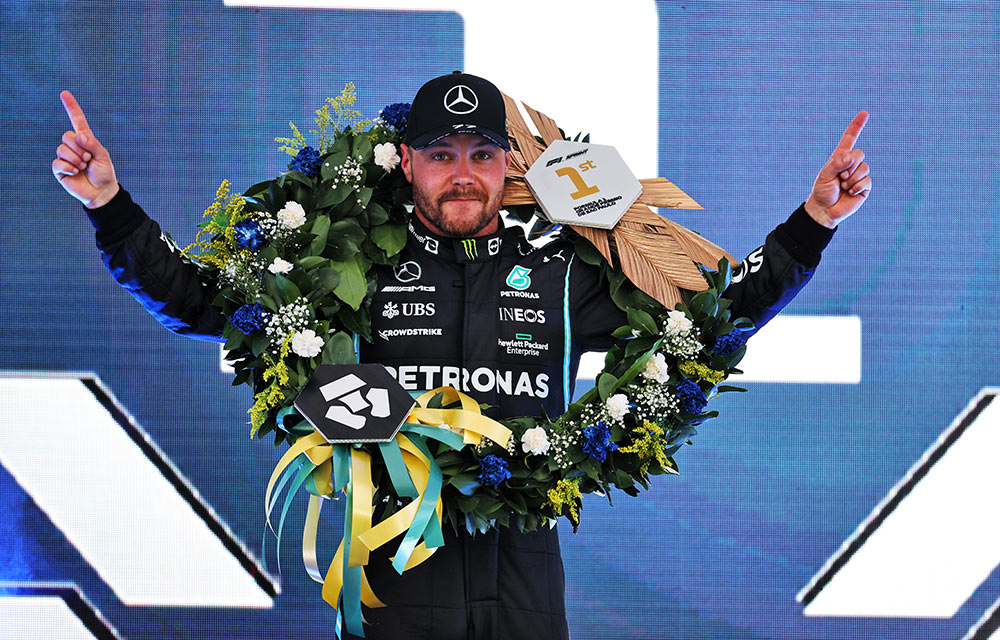 HOW WOULD THEY WORK THIS SEASON?
Given their success, F1's bosses seemed keen to continue the sprint races in 2022, albeit with a few changes. Firstly, the number of races would double, with the six venues rumoured to be Bahrain, Imola, Canada, Austria, the Netherlands and Brazil.
Additionally, the sprints could be held as standalone events within the championship and not set the grid for Sunday's race. Instead of the top three, the top ten would be awarded points, and pole position would be credited to the quickest driver in Friday qualifying rather than the sprint race winner, which makes obvious sense!
However, no races have been approved as the teams are locked in a stand-off.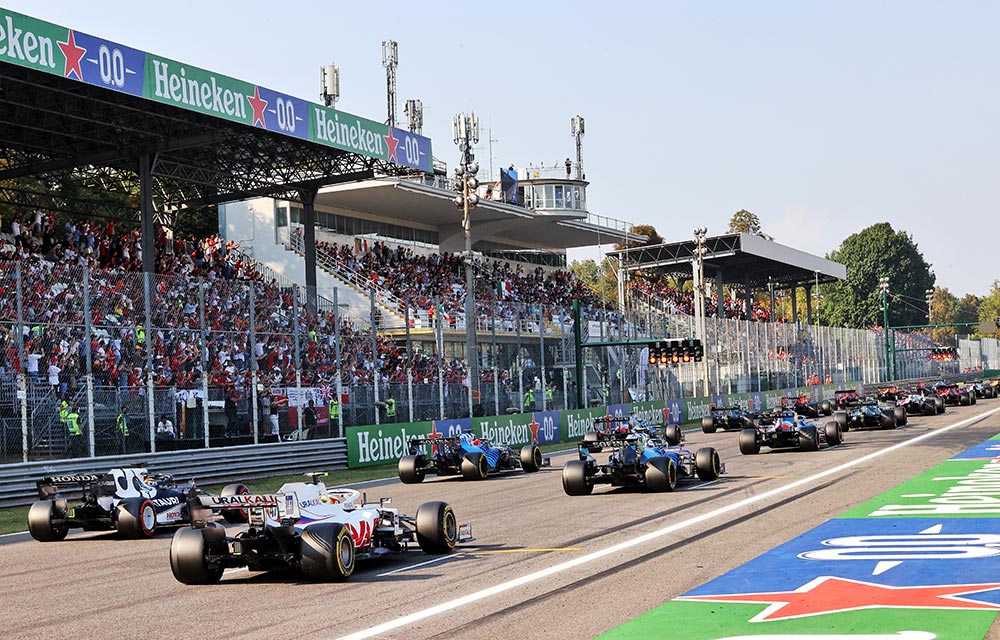 WHY IS THERE AN ISSUE?
As usual, the problem comes down to money. Last season, £330k ($450k) was given to each team to cover the sprint race costs, and an extra £73k ($100k) per sprint was available in case of damage.
However, 2022's cost cap has dropped to £103m ($140m), and according to McLaren CEO Zak Brown, several teams are arguing that their budgets should be increased to cover the sprint race costs. Unsurprisingly, the biggest teams of Ferrari, Mercedes and Red Bull would benefit the most from this.
As there are only two months to go until the season gets underway in Bahrain, the short notice means eight of ten teams have to agree. Red Bull, the sister team of AlphaTauri, has reportedly been the loudest voice pushing for an increase.
If less than eight teams support it, the sprint races won't go ahead.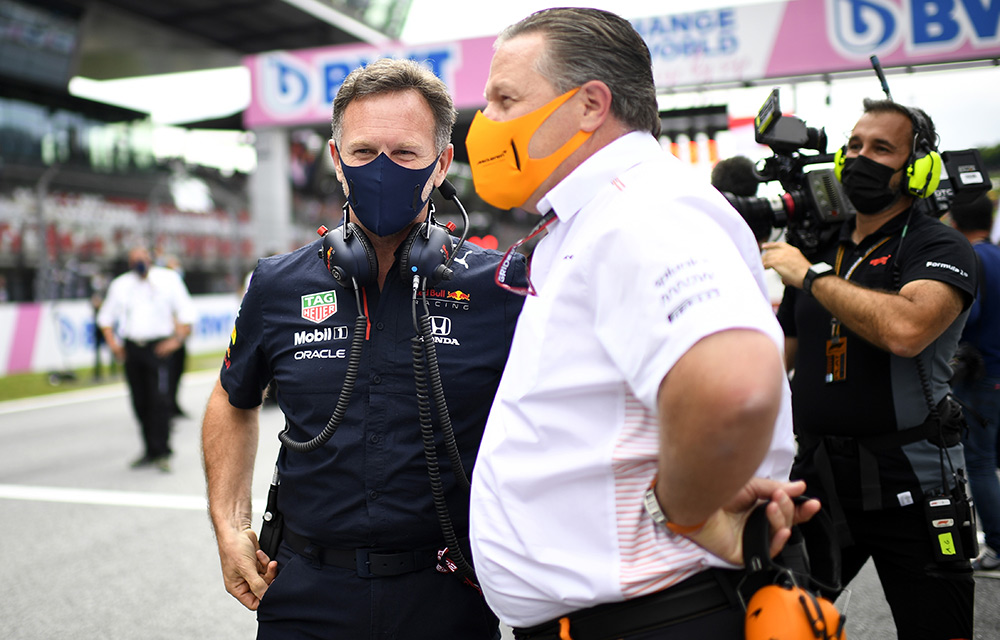 A couple teams – one team in particular – wanted a $5m budget cap increase, which was just ridiculous and [with] no rational facts behind it," said Brown, as quoted by The Race.
"And then when you challenge those facts, they then go, 'Yeah, but what if and what could and you've got to have it just in case'. And you just sit there, and you go, 'It's just nonsense'."
"We all have the same challenge, so you do have more incidents, and it's the same problem we all have. To me, part of the sport is dealing with challenges, not 'I just want to solve it by getting my chequebook out'.
"Then, the rationale which they use is just… they'd be better off just calling it as they see it because they're not fooling anyone."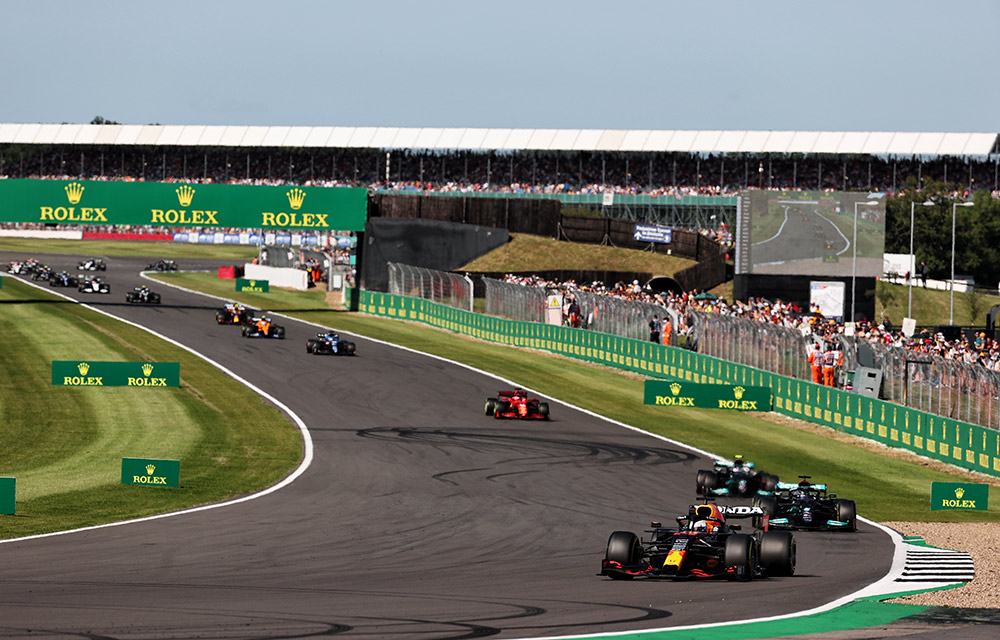 COULD THEY RETURN IN 2023?
Even if the bosses can't reach an agreement, there's always the option for sprint races to come back in 2023. This would only require five out of the ten teams to support it, rather than eight, something which Brown sees as the more likely scenario.
This would allow several smaller teams to band together, pushing through the plans without bowing to the demands for a larger cost cap increase.
"They wanted to raise the cap a disproportionate amount of what the sprint race is costing. You do have to be more prepared for accident damage. You probably do need to have more wings, so there is validity to needing to increase it but within reason," the McLaren boss added.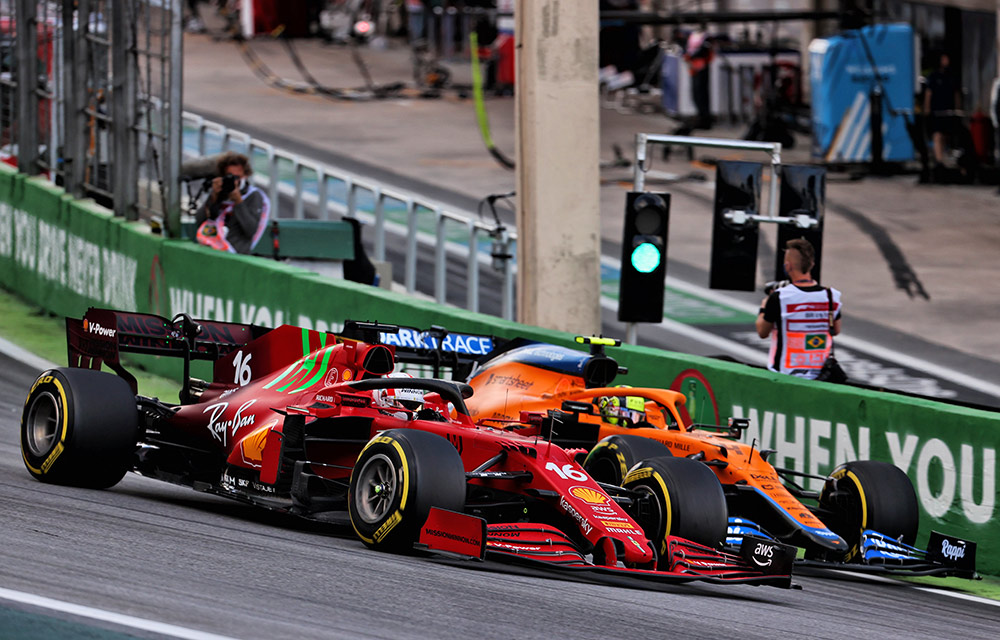 "There's a lower threshold required to get it through for 2023. I think we should go ahead and lock in now for 2023 with no budget cap raise at all, if you want to be hard about it.
"Maybe either there can be a compromise made and we can raise it a little bit when we go ahead and start in '22. Or we skip '22 – and I think a couple of these teams should have to explain to the fans why there's no sprint races."
It's going to be a race against the clock to see whether F1 team bosses can reach an agreement before Bahrain or whether sprint races get abandoned entirely.
Do you want Sprint Races to return? Let us know in the comments.