IT'S HAPPENED, OH MY GOD. Finally! Ex-Renault boss Cyril Abiteboul has finally got his tattoo after losing a bet with Daniel Ricciardo. What could it be? A honey badger? A shoey? Maybe just a drawing of Danny Ric's cheesy grin? We'll have to wait until Wednesday to find out!
Although now driving for McLaren, Ricciardo previously raced at Renault for two years from 2019 until 2020. With Cyril as his big boss at the time, the two made a deal that if Daniel got on the podium, Cyril would get a tattoo.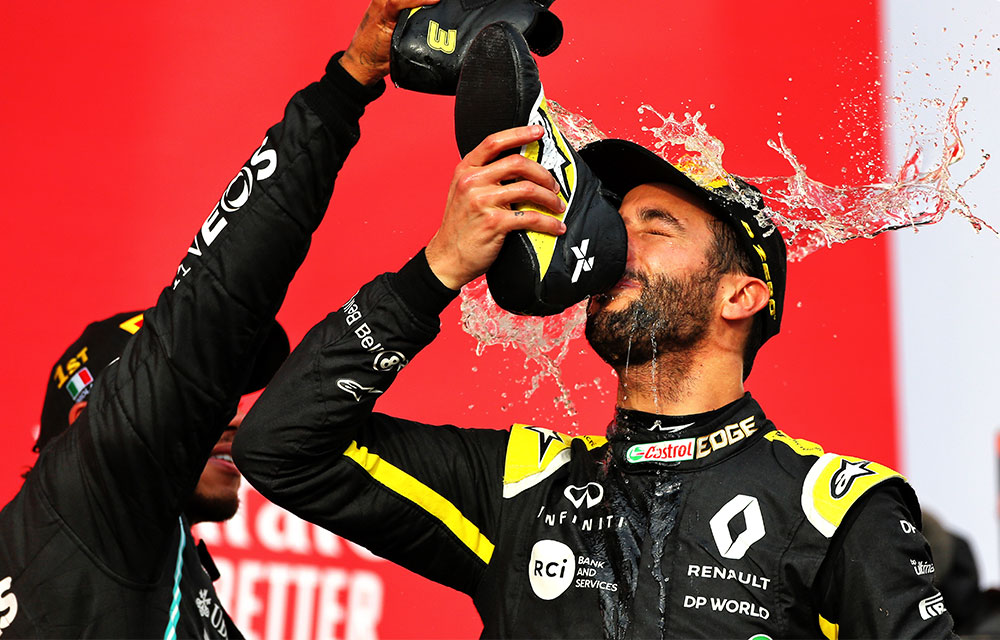 Unfortunately for Cyril, Ricciardo got not just one but two podiums.
A bet is a bet, and after the global pandemic prevented the two from meeting up and Cyril getting inked, it's finally happened in a tattoo studio in London.
Ricciardo teased us all with a pic on Instagram and said we will have to wait until Wednesday to see what's been inked on poor Cyril forever. We hope you were somewhat kind, Daniel!
What do you think the design is going to be?