Please file this under things we didn't expect to see. One of the most frequently asked questions to an F1 driver isn't how they feel about the race or coping with the pressure of racing week in, week out. Nope, it's all about answering the call of nature, apparently.
Following a record-breaking weekend in Austin, it looks as though the USA well and truly has F1 fever. With the growth of Netflix's Drive To Survive helping to fuel the rise, no wonder fan-favourite Daniel Ricciardo made a surprise appearance on The Ellen DeGeneres Show ahead of the Mexico City Grand Prix.
Speaking to the US talk show host, the McLaren driver opened up about life in the "travelling circus of speed and adrenaline" and how he adapts to 22 races across 20 different countries this season.
"Caffeine! It's hard. You try to adjust a little bit before you get to the destination. Maybe two or three days before your flight, you'll try to bring your bedtime maybe an hour earlier each night to try and slowly get into it.
"I think, fortunately, because the sport is so intense and high adrenaline, we can normally operate pretty well with little sleep. That's what I tell myself," the Aussie added.
Although you'd think being sleep-deprived or pulling 4-5Gs around some of the world's most challenging circuits were the hardest parts of being an F1 driver. However, Daniel revealed that even the most basic of acts can be the most difficult.
"It's a question that we get asked a lot – have you ever peed in the car? Everyone can relate to peeing; you need to relax, and it's hard to relax driving at those speeds.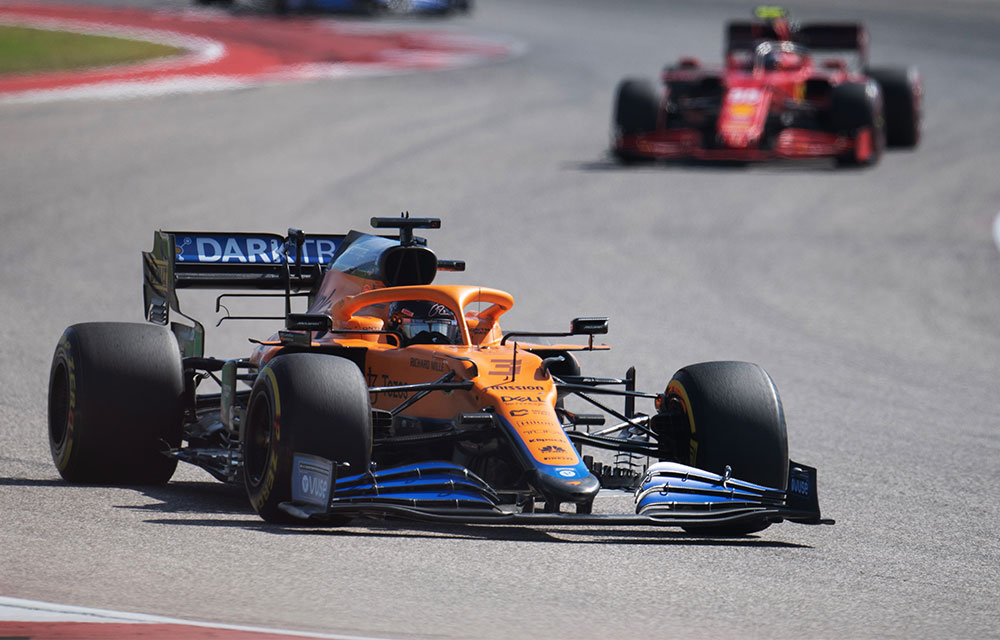 "I've never done it. If you have to go, you just painfully hold on till the end, but every bump, every little kerb you hit hurts."
Ouch, that doesn't sound fun. Daniel better not forget to rest up ahead of the upcoming triple-header. The high-altitude Autodromo Hermanos Rodriquez, combined with losing eight to ten pounds per race, means that this weekend will be a test for all the drivers' strength and stamina.
What do you think the hardest part of being an F1 driver is? Let us know in the comments below.