Daniel Ricciardo said his final lap of qualifying, which got him his second-best grid position of the year, came from "pure rage" in the car. He'll start tomorrow's Sprint in P5. 
Danny Ric struggled in the first half of the season, but he has really found a new groove after the summer break. He qualified in fourth in the wet at Spa, had another Q3 appearance in Zandvoort and got a great fifth place in Monza this evening, although he wanted more.
"Yeah, I was angry," said Daniel to Sky Sports. "That was just pure rage. Pure rage and wrestling the car. I knew there was a time in the last sector, so I knew I had what I had there, and I knew I had to pull something out in the last sector."
The Honey Badger spirit. 🍯🦡

A performance to be proud of, @DanielRicciardo! 👏#ItalianGP 🇮🇹 pic.twitter.com/xKltUFtrYG

— McLaren (@McLarenF1) September 10, 2021
Daniel's final lap ended up just 0.006s behind his teammate, Lando Norris, and 0.029s behind the Red Bull of Max Verstappen. Third was there for the taking.
"I think I was third for a short moment in time, and then it was fourth, then fifth. That was what hurt the most. I actually thought I was third, so then when Tom told me I was fifth and told me the gaps…yeah.
"Not to talk about myself, but I think that is obviously why I call myself the Honey Badger. I do have an ability to flip and feel a lot of rage in a short moment of time, so that's internally what I feel, but I'm going to hold it in and use it for good reasons in the sprint and the race on Sunday!"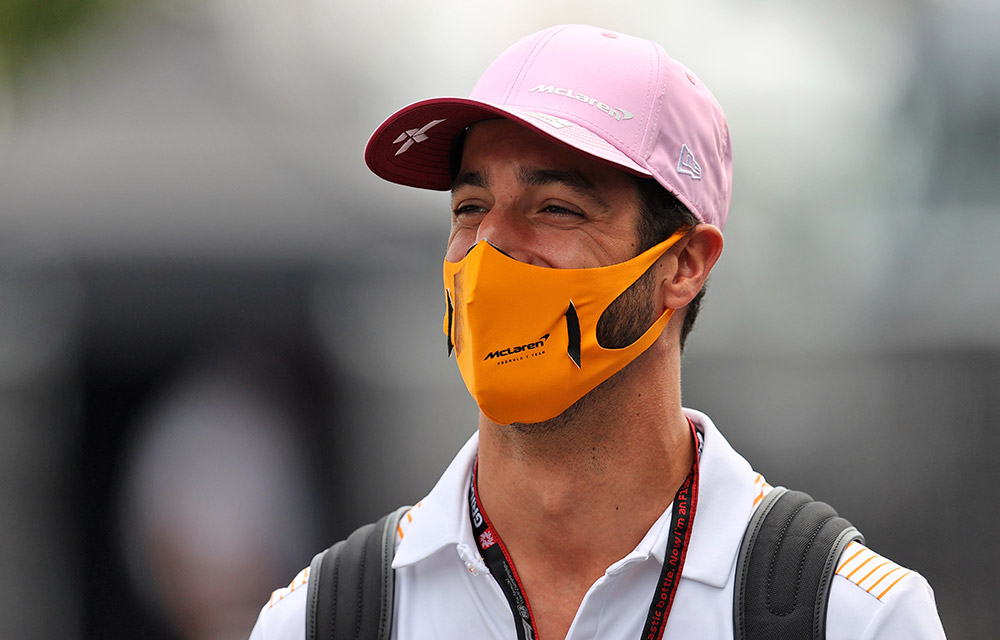 Even though he missed out on the second row, fifth was a very good result, he was on the pace, and it looks like Daniel could be turning his season around.
"It's been better," he continued, "I'm more frustrated about third. I'm so close to Max, and obviously, Max has been the guy in qualifying. He's got, I think, six out of seven poles, well now six out of eight.
"It's been a while, so that would've been nice, but it was positive. We were fast, we had a good gap to the guys behind, so us top five have set ourselves a bit of a distance. I'm optimistic we can hold that.
"I don't want to be fifth tomorrow."
Daniel is fifth with Norris ahead of him and Gasly behind him for the Sprint tomorrow.